Halle Berry attended the premiere of her new show, 'Extant', at California Science Center on Monday. She was accompanied by her husband, Olivier Martinez, as well as co-stars Goran Visnjic, Pierce Gagnon, Camryn Manheim, Tyler Hilton, Michael O'Neill, Sergio Harford, Grace Gummer, Hiroyuki Sanada, and Tami Roman.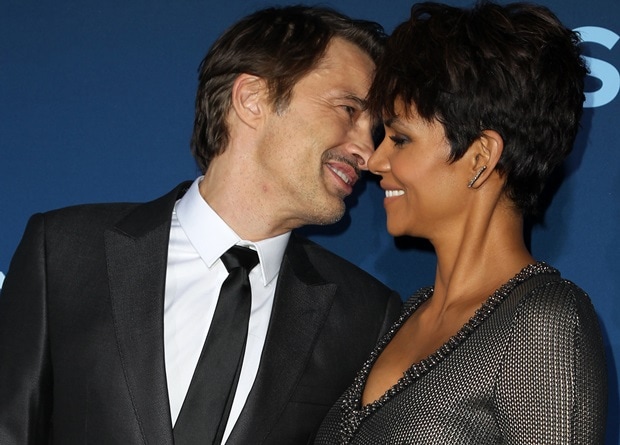 Halle Berry was supported by her husband Olivier Martinez
Produced by Steven Spielberg, the upcoming science-fiction television series will premiere on CBS in July. Halle plays an astronaut who returns home to her family inexplicably pregnant after a year in outer space.
Actress Halle Berry flaunted her legs in a gunmetal gray dress
In an interview with ET's Brooke Anderson, Halle's co-stars complimented her inner beauty.
"It's such a blessing to work with her," said Goran Visnjic, who plays Berry's husband on the show. "It's easy to work with her, because of the main things like she's always on time, and she's prepared and ready. But [also] the things like generosity towards everybody on a set."
"In my lifetime, I have never worked with somebody more gracious, more thoughtful, more intuitive, more fearless and more graceful than Halle Berry," Camryn Manheim said. "You think she's beautiful because of her outside, but I know she's beautiful, magnified by a million percent, from what's coming from within. She is spectacular."
"Beauty is as beauty does," Berry responded to the compliments. "And I think it's how we live our lives, and how we treat people that really matters and really makes us beautiful human beings. And that's not about how we physically look, it's about how we do life."
For the premiere, the 47-year-old actress donned a gunmetal gray dress from the Jenny Packham Fall/Winter 2013 collection.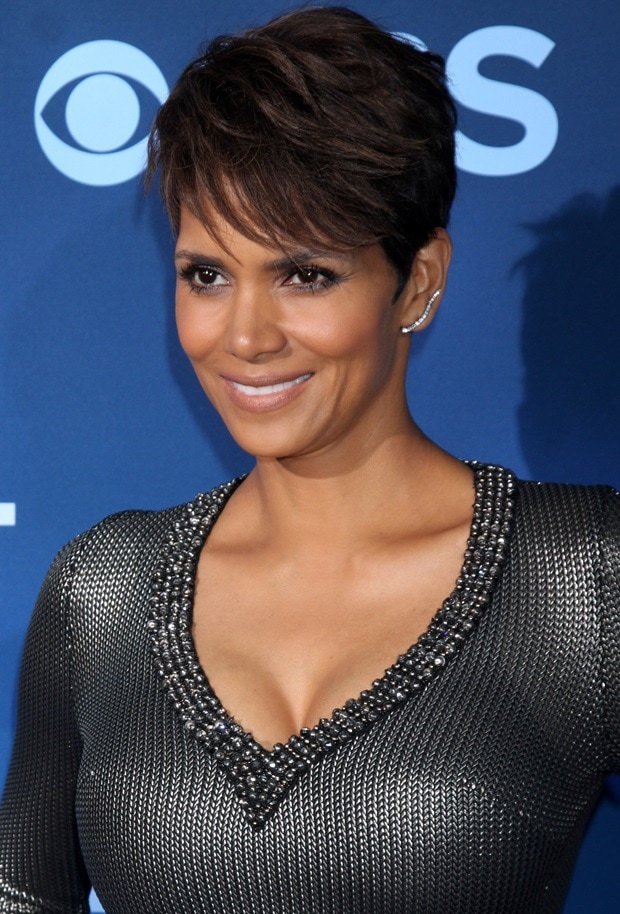 Actress Halle Berry attends the premiere of CBS Films' "Extant" at California Science Center on June 16, 2014, in Los Angeles
The figure-hugging metallic knit dress features embellished neckline and cuffs. She styled the cocktail dress with a Nasrim Imani black diamond knuckle ring and black embellished Christian Louboutin pumps.
Olivier Martinez, a French film actor with a net worth of $20 million, met Halle Berry in 2010 on the set of the action thriller film Dark Tide (2012). They confirmed their engagement in March 2012 and married in a private ceremony in France on July 13, 2013.
Their son, Maceo Robert Martinez, was born on October 5, 2013, in Los Angeles California.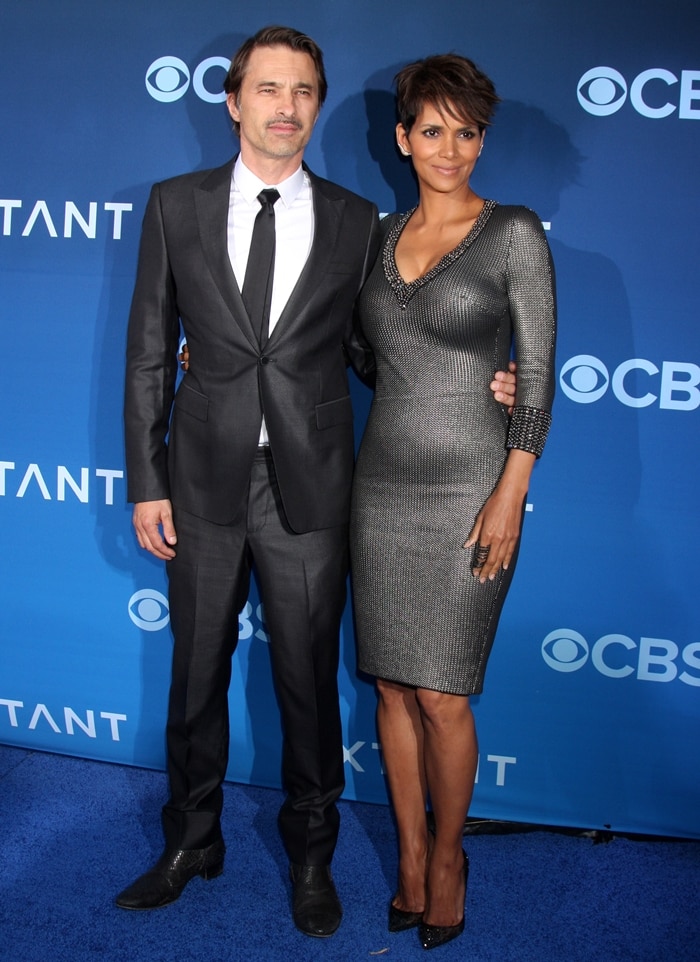 Olivier Martinez and Halle Berry met in South Africa on the set of Dark Tide, a 2012 American action thriller film directed by John Stockwell
Halle has a fantastic figure, but don't you think her dress was simply too tight? Perhaps she should have opted for a different color?
Although we, unfortunately, do not have a closeup of her shoes, it has been reported that she wore Christian Louboutin body strass pumps. You can find them at Nordstrom and Saks. The black mesh and patent leather pumps feature pointy toes, blue strass, and crystal embellishments.
Christian Louboutin Blue Body Strass Jeweled Pumps, $1,195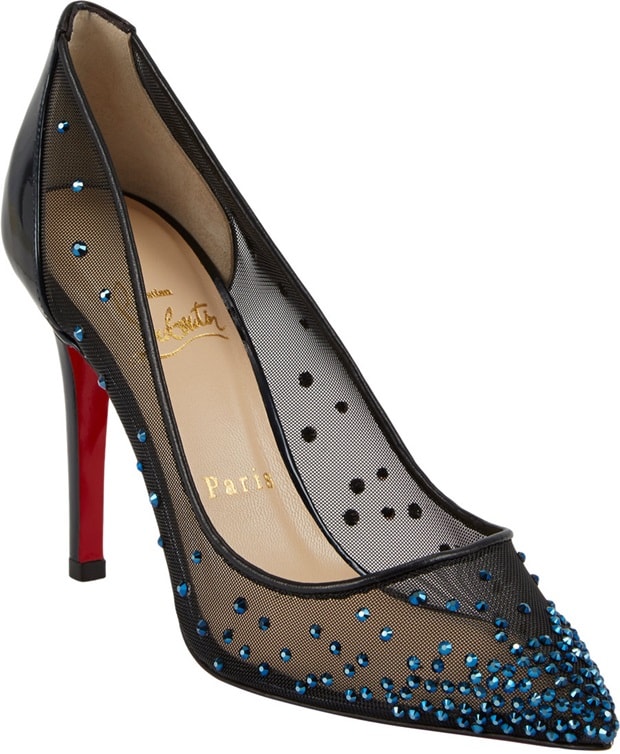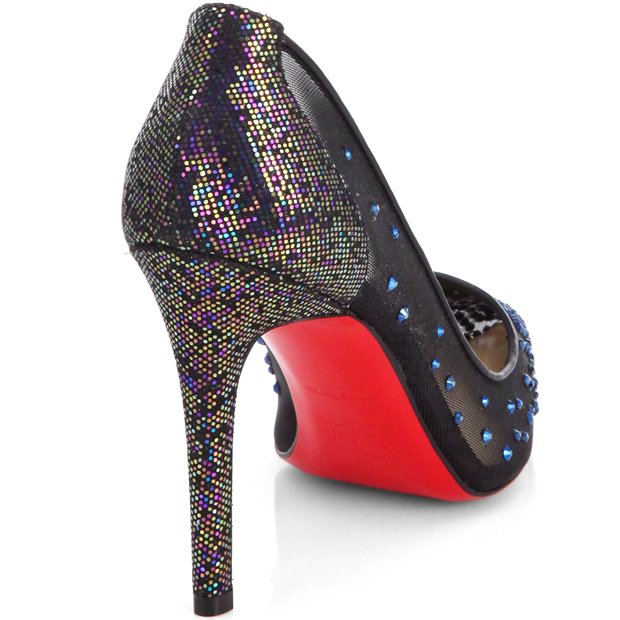 Credit: FayesVision / WENN / Nikki Nelson