It's the premiere of this month's most talked-about movie starring some of Hollywood's hottest celebrities right now, but do you know what everyone's commenting on first in the pictures from 'The Twilight Saga: Breaking Dawn — Part 2' premiere?
Answer: Elle Fanning's shoes and her crusty yellow feet even stole the attention from Kristen Stewart's incredibly ugly nude dress.
The 14-year-old, decked in a Prada Spring 2013 ensemble, looked every bit a teenager who likes to take risks and have a lot of fun with fashion.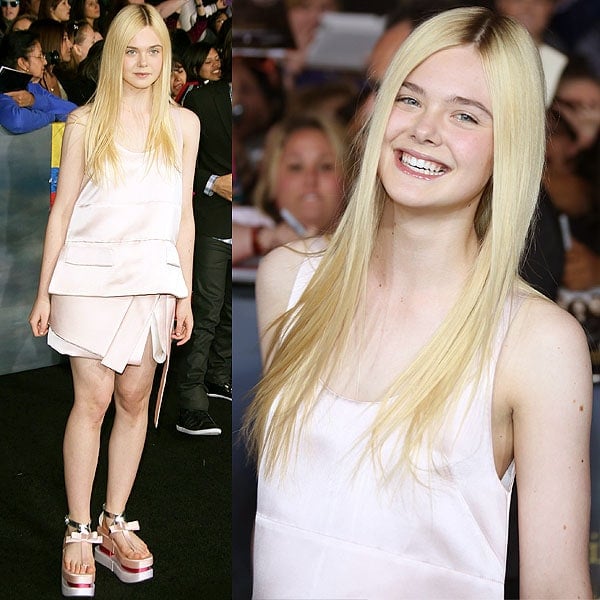 Elle Fanning posing for the cameras at the premiere of The Twilight Saga: Breaking Dawn — Part 2 at Nokia Theatre L.A. Live in Los Angeles, California on November 12, 2012
Most times, we're lucky to have even one closeup shot of a celebrity's shoes, but that wasn't a problem at this event. This was one of those times when even the photographers knew that the shoes were what needed to be photographed.
Elle Fanning styled her geta-inspired flatforms with a peplum top and short skirt
Even they were enamored, taking pictures of Elle Fanning's shoes from every angle.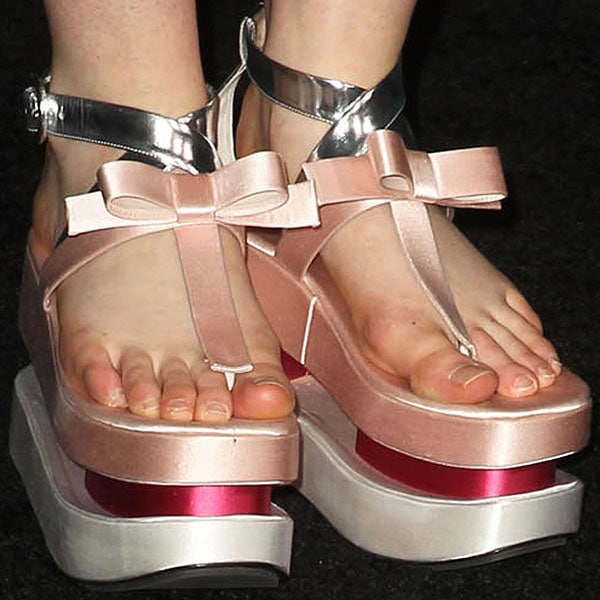 Elle Fanning put her ugly and unkempt toenails on display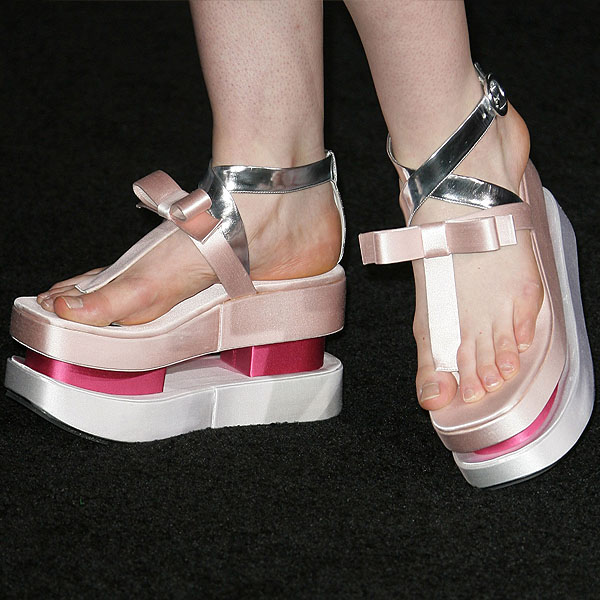 Elle Fanning's pink satin flatforms from Prada
Elle Fanning showed off her crusty yellow feet
We here in the YNS community never really became fans of flatforms even when the style first hit the scene, so we're betting that not many are going to take a liking to Elle Fanning's pink satin flatforms from Prada.
But knowing Prada and her penchant for designing initially weird-looking shoes that become must-haves a few months later, do you think Elle Fanning's Japanese geta-inspired flatforms are going to take off in Spring/Summer 2013?
Expect these shoes to drop at Neiman Marcus, Saks Fifth Avenue, and Nordstrom.
Prada Spring 2013 Shoes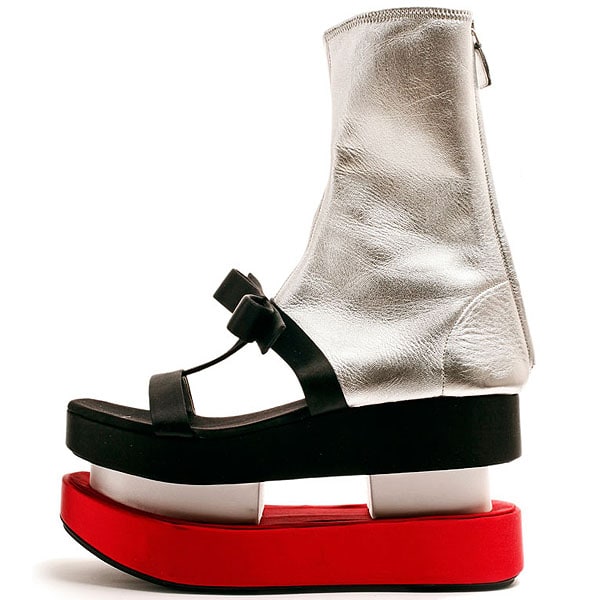 Let's give these flatforms a while to charm shoe enthusiasts.
Credit: Apega / WENN/ Ian Wilson/ Adriana M. Barraza / FayesVision