In the 2012 American buddy cop action comedy film 21 Jump Street, Dakota Johnson played Fugazy, one of the "Miley Cyrus-lookin' motherf***ers" Captain Dickson (Ice Cube) recruited for his high school undercover cop squad.
Here's the famous scene proving she had a supporting role in the movie.
When the film was released on March 12, 2012, Dakota Johnson was 22 years old. Born on October 4, 1989, in Austin, Texas, she turned 23 on October 4, 2012.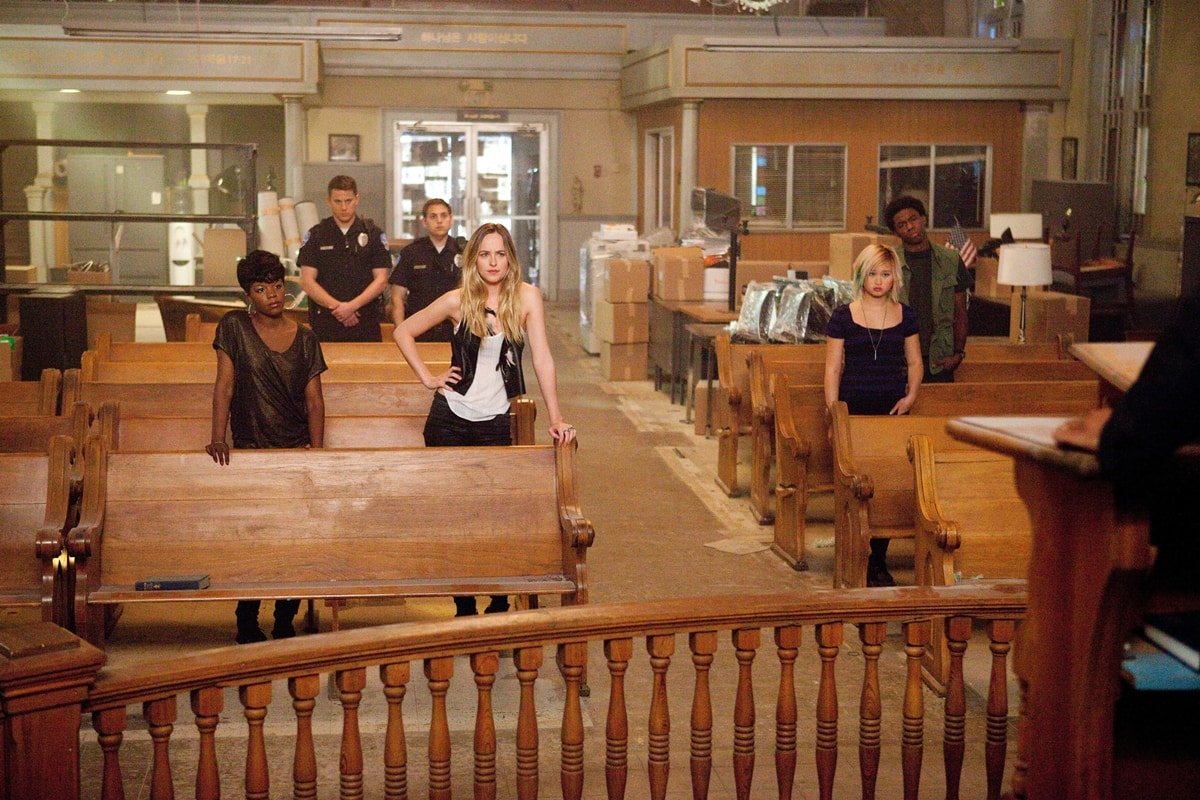 Jonah Hill as Morton Schmidt, Dakota Johnson as Fugazy, Channing Tatum as Greg Jenko, Rye Rye as Jr. Jr., and Valerie Tian as Burns in the 2012 American buddy cop action comedy film 21 Jump Street (Credit: Columbia Pictures / Metro-Goldwyn-Mayer)
"I play Fugazi and she's a cop in 21 Jump Street division. She's a badass cop undercover cop," Dakota said about her role in the film.
"I appreciate that it's it's bringing something back that was so big in the 80s you know and bringing it back in a way that's relatable to kids now," she added.
Actress Dakota Johnson flaunts her legs in sheer tights at the premiere of Columbia Pictures' "21 Jump Street" at Grauman's Chinese Theatre on March 13, 2012, in Hollywood, California
In September 2015, Dakota Johnson looked timeless and elegant in a black strapless dress at the 2015 amfAR Milano Gala in Milan, Italy.
Dakota Johnson attends the 2015 amfAR Milano Gala in Milan on September 26, 2015
The then 25-year-old actress wore a chic vintage-inspired dress from Christian Dior, which featured a sweeping circle skirt and bows at the waist.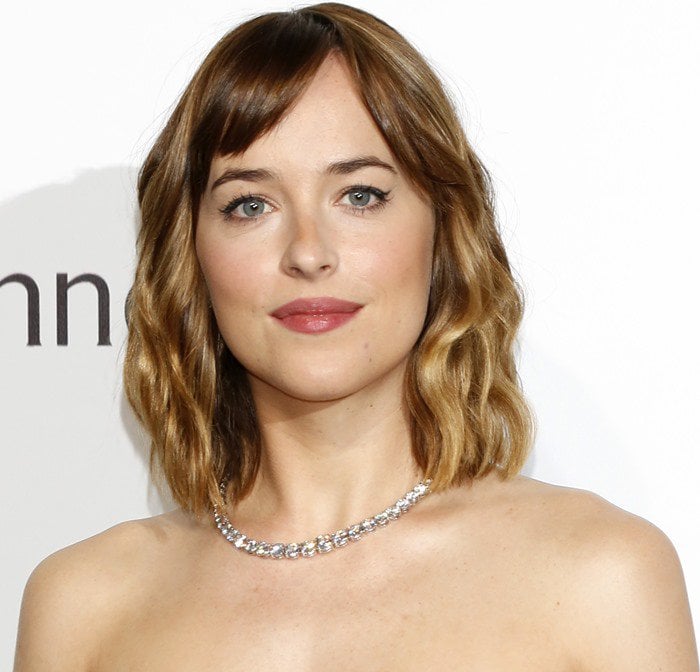 Dakota Johnson shows off her Bulgari necklace and wavy caramel hair
She styled the simple frock with a diamond strand necklace from Bulgari and a pair of strappy "Ondulation" sandals from Roger Vivier.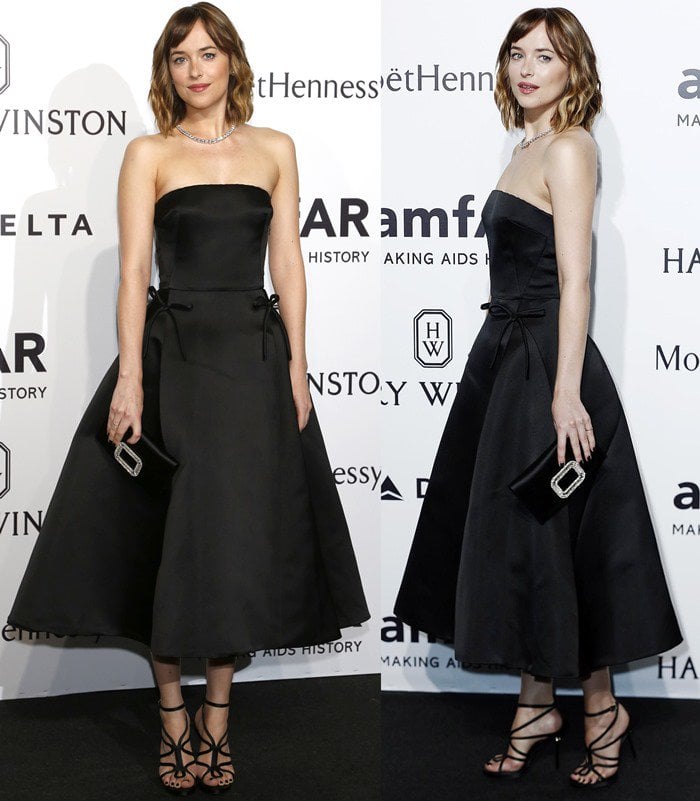 Dakota Johnson shows off the circle skirt on her black Christian Dior dress (Credit: WENN / Dave Bedrosian / Future Image / KIKA / Apega)
You can find Dakota's sophisticated sandals in two different color variations at Mytheresa.
Dakota Johnson's sexy pedicured feet in black Roger Vivier sandals
They feature gold-toned heel embellishments. Would you like to make them your next shoes?
Roger Vivier Ondulation Suede Sandals, $1,116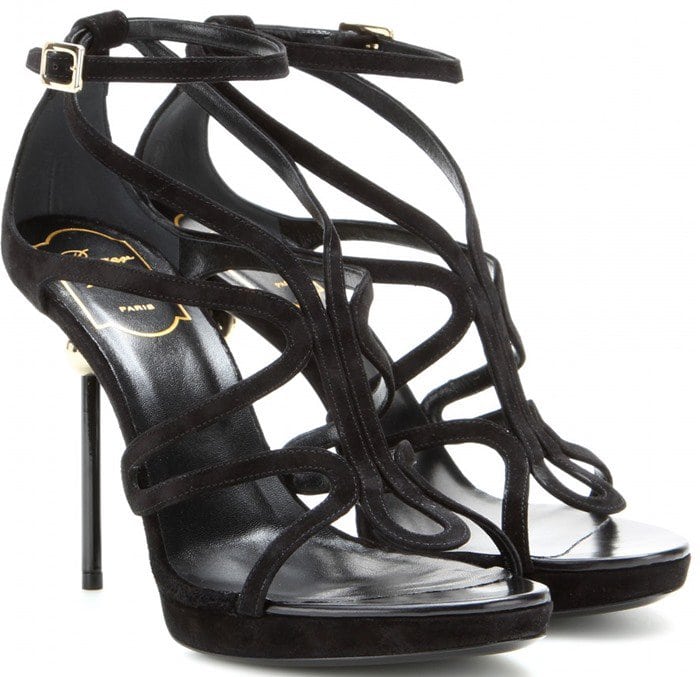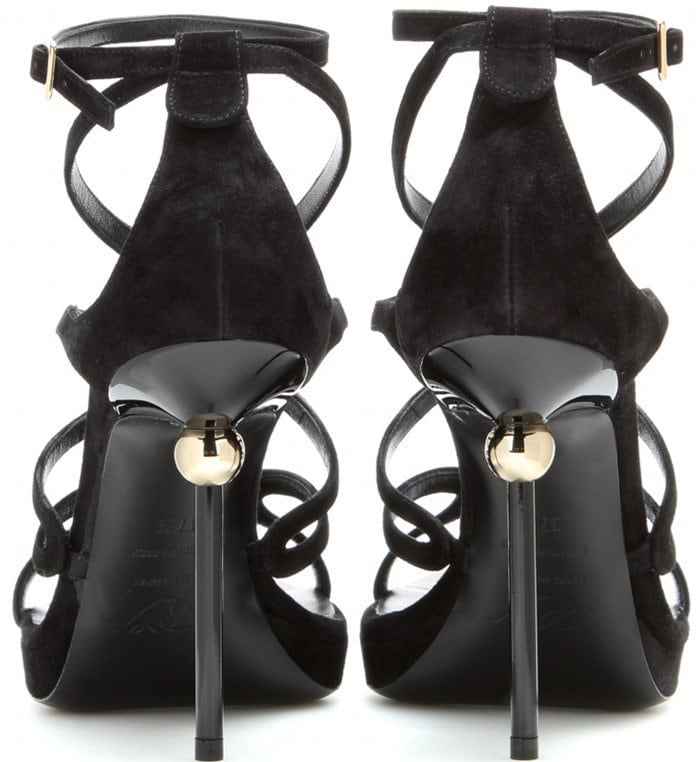 Roger Vivier Ondulation Metallic Leather Sandals, $1,169