The year is 1987. Desperate to create a successful TV pilot for their fledgling television network, Fox Network greenlights a series involving youthful-looking undercover police officers whose primary line of work involves clandestinely infiltrating high schools and colleges, to crack down on crimes such as drug trafficking, hate crimes, and child abuse.
Wrapping up after a successful five-season run, 21 Jump Street proved to be a hit with audiences of the late 80s, and ran from 1987 to 1991, with a total of 103 episodes produced.
The series was particularly notable for reigniting the acting career of Johnny Depp, its first protagonist and main star.
Johnny Depp as Officer Tom Hanson, Steven Williams as Captain Adam Fuller, Peter DeLuise as Officer Doug Penhall, Dustin Nguyen as Officer Harry Truman Ioki, Holly Robinson Peete as Officer Judy Hoffs, and Richard Grieco as Detective Dennis Booker in the American police procedural television series 21 Jump Street (Credit: 20th Century Fox Television)
Depp was born in 1963 in the small town of Owensboro, Kentucky, before finally settling down with his family in 1970 in the town of Miramar, Florida.
Initially inspired by the pursuit of music, Depp dropped out of high school at the age of 16 to become a rock musician.
Moving to Los Angeles to pursue this line of work, he began collaborating with a local rock band by the name of Rock City Angels in the early 1980s.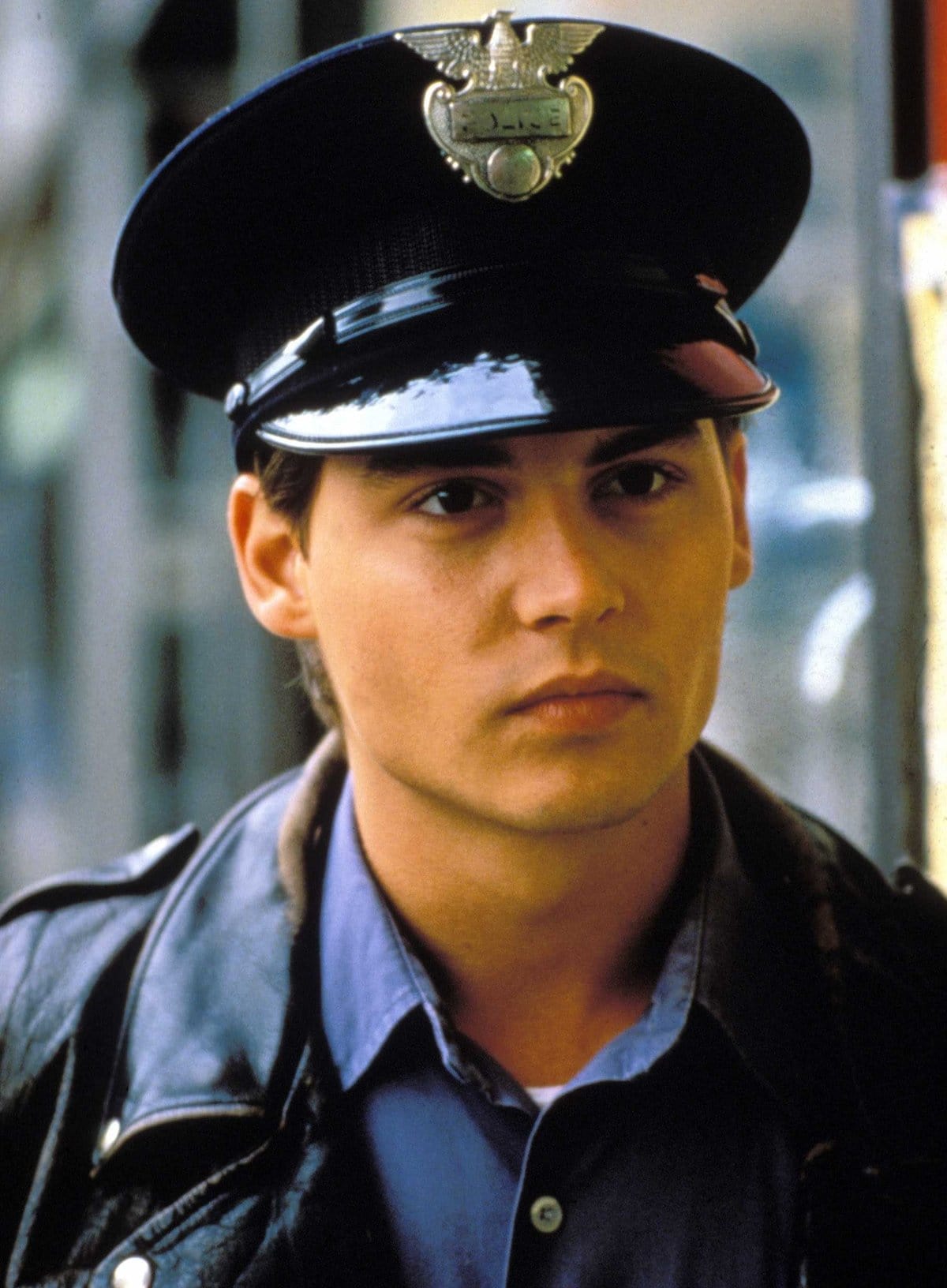 Johnny Depp was 23 years old when the first episode of 21 Jump Street aired on April 12, 1987 (Credit: 20th Century Fox Television)
It was in Los Angeles that he would be introduced to actor Nicolas Cage, who encouraged him to pursue acting as a career.
Depp's first on-screen role was in the film A Nightmare on Elm Street when he was 21 years old.
This role would lead to subsequent roles in films such as Private Resort (1985) and Platoon (1986), before finally landing his role as Officer Tom Hanson in 1987.
Johnny Depp was 21 years old when making his acting debut in the 1984 American supernatural slasher film A Nightmare on Elm Street (Credit: New Line Cinema)
The popularity of 21 Jump Street would establish Johnny Depp as a bonafide teen idol, a level of status that Depp did not appreciate, nor desire.
On speaking of his experiences with 21 Jump Street, Depp stated "it started to get a little show-boaty, you know what I mean? It just started to become false. It started to become this action-packed can of soup, you know? You just market it, and send it out."
Because he no longer enjoyed working on the series, Depp began plotting to get fired from the show to no avail. Eventually, Fox would allow him to depart the series after the 4th season, much to Depp's relief.
The New 21 Jump Street
After 1991, the 21 Jump Street franchise laid dormant, a bygone memory of the 80s and early 90s. That was until 2008 when Sony Pictures announced that they would be developing a film adaptation of the beloved and nostalgic television series.
Spearheaded by a screenplay from Jonah Hill, the film would take on a much more comedic tone when compared to the PSA-style tone of the original television series.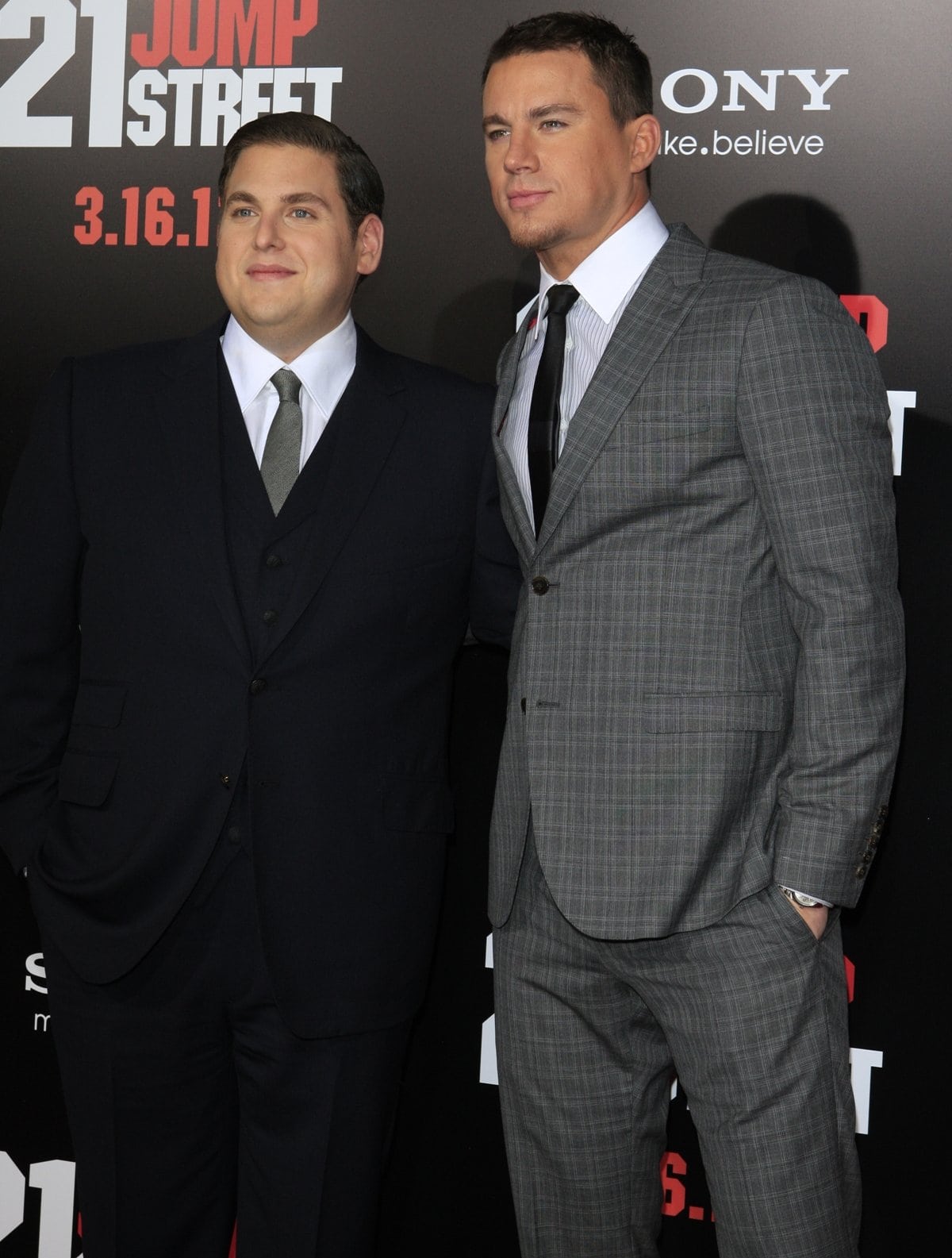 Actors Channing Tatum and Jonah Hill pose at the after-party for the premiere of Columbia Pictures' "21 Jump Street" at the Rolling Stone Restaurant & Lounge on March 13, 2012, in Los Angeles, California (Credit: Kathy Hutchins / Shutterstock)
The reboot film would be directed by Phil Lord and Christopher Miller, a directing duo then known for their animated efforts, particularly the film Cloudy with a Chance of Meatballs.
Taking place of Johnny Depp, the film would star Jonah Hill and Channing Tatum as Morton Schmidt and Greg Jenko, two police officers who are tasked with infiltrating a high school to stop a dangerous drug operation that produces HFS, a drug that is causing deadly overdoses within the student population.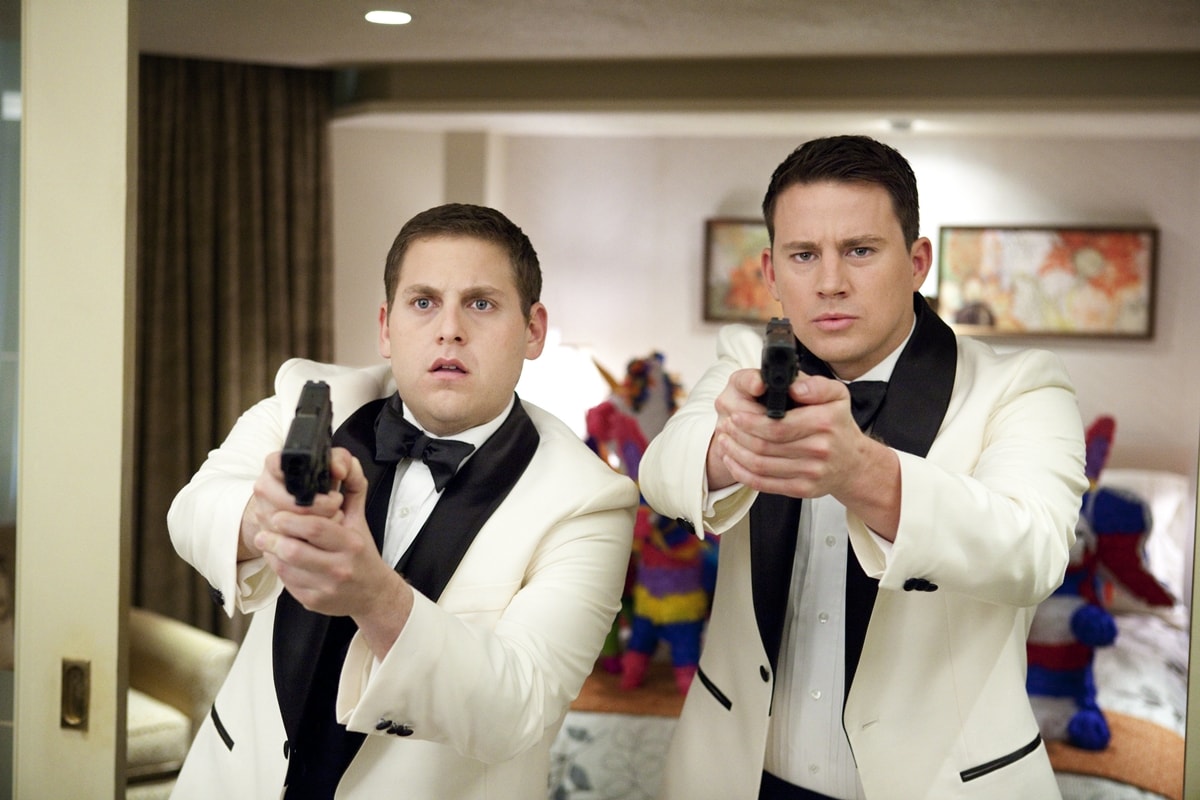 21 Jump Street is a 2012 American buddy cop action comedy film starring Hill and Channing Tatum (Credit: Columbia Pictures / Metro-Goldwyn-Mayer)
The film was finally released on March 16, 2012, over 20 years after the conclusion of the original series.
The film would go on to be a success, with audiences appreciating the comedic efforts of Hill and Tatum, along with the reboot of the beloved television series.
The film also featured a cameo from Johnny Depp, who portrayed Tom Hanson for the first time in decades. The final gross of the movie was $201.6 million, against a budget of $54.7 million. Dakota Johnson had a small role as Fugazy in 21 Jump Street.
Success Means Sequels: 22 Jump Street
With success comes sequels, and the 21 Jump Street franchise was no exception to this Hollywood rule. Plans for the sequel initially began following the release of 21 Jump Street.
By July 2013, it was confirmed that both Jonah Hill and Channing Tatum would be returning to star, and the director duo of Phil Lord and Christopher Miller was returning to direct the sequel. Filming took place on September 28, 2013, and would continue until December 15, 2013.
Jonah Hill as Morton Schmidt and Channing Tatum as Greg Jenko in the 2014 American buddy cop action comedy film 22 Jump Street (Credit: Columbia Pictures / Metro-Goldwyn-Mayer)
The film, entitled 22 Jump Street, takes place two years after the events of the first film.
This time, however, the film would follow detectives Morton Schmidt (Jonah Hill) and Greg Jenko (Channing Tatum) infiltrating a college to crack down on the trade of a drug known only as WHY-PHY.
The film's comedic tone and the acting efforts of Hill and Tatum would prove to be a success with audiences again, as the film managed to make even more money than its predecessor, grossing a total of $331 million against a budget of $84.5 million.
Where is 23 Jump Street?
With a successful film and sequel, rumors began of a potential third film within the franchise. To date, however, the third film in the new 21 Jump Street franchise has never surfaced.
On September 10, 2014, 23 Jump Street was confirmed, although the leading stars did not sign on to the project.
Channing Tatum was particularly hesitant to lend his talents to a proposed third film, stating: "I don't know if that joke works three times, so we'll see."
Peter Stormare, Channing Tatum, and Jonah Hill arrive at the Los Angeles premiere of 22 Jump Street at Regency Village Theatre on June 10, 2014, in Westwood, California (Credit: Tinseltown / Shutterstock)
The film has gone through multiple different concepts since its announcement, with multiple different ideas for the plot of the third film being bounced around.
In December of 2014, it was revealed that Sony had planned for the film to be a crossover between the 21 Jump Street and Men in Black franchises, following a security leak of Sony's internal system. However, this idea has seemingly failed to come to fruition.
Later in early 2015, it was purported that 23 Jump Street would be a reboot for the series, this time featuring two female leads to replace Hill and Tatum.
The name of the female-led reboot is rumored to be "24 Jump Street" as the hope is Hill and Tatum will return for "23 Jump Street."
Tiffany Haddish and Awkwafina are the rumored stars of a 23 Jump Street reboot (Credit: DFree / Shutterstock)
Tiffany Haddish and Awkwafina were rumored to be the two female leads in question, but the idea has failed to see the light of day.
Some fans are also hoping Zendaya will agree to star in the film, though it's unlikely the Spider-Man: No Way Home star will have time in her schedule.
In 2019, it was rumored that Zendaya would star as Tiffany Haddish's daughter in "24 Jump Street".
Zendaya is a fan favorite for one of the lead roles in a female-led "24 Jump Street" film (Credit: DFree / Shutterstock)
Whatever the future of the 21 Jump Street film franchise may be, we're excited to see what's next to come.