We've always been Jonah Hill fans, from The Wolf of Wall Street all the way back to Superbad. For a long time, his image was synonymous with his body, and many jokes in his movies have been directed at his weight.
He did not speak much about his body image in the beginning, but after debuting a shocking weight loss transformation, the actor revealed that he was not always confident with the way he looked and that he finally felt like he had to make a change.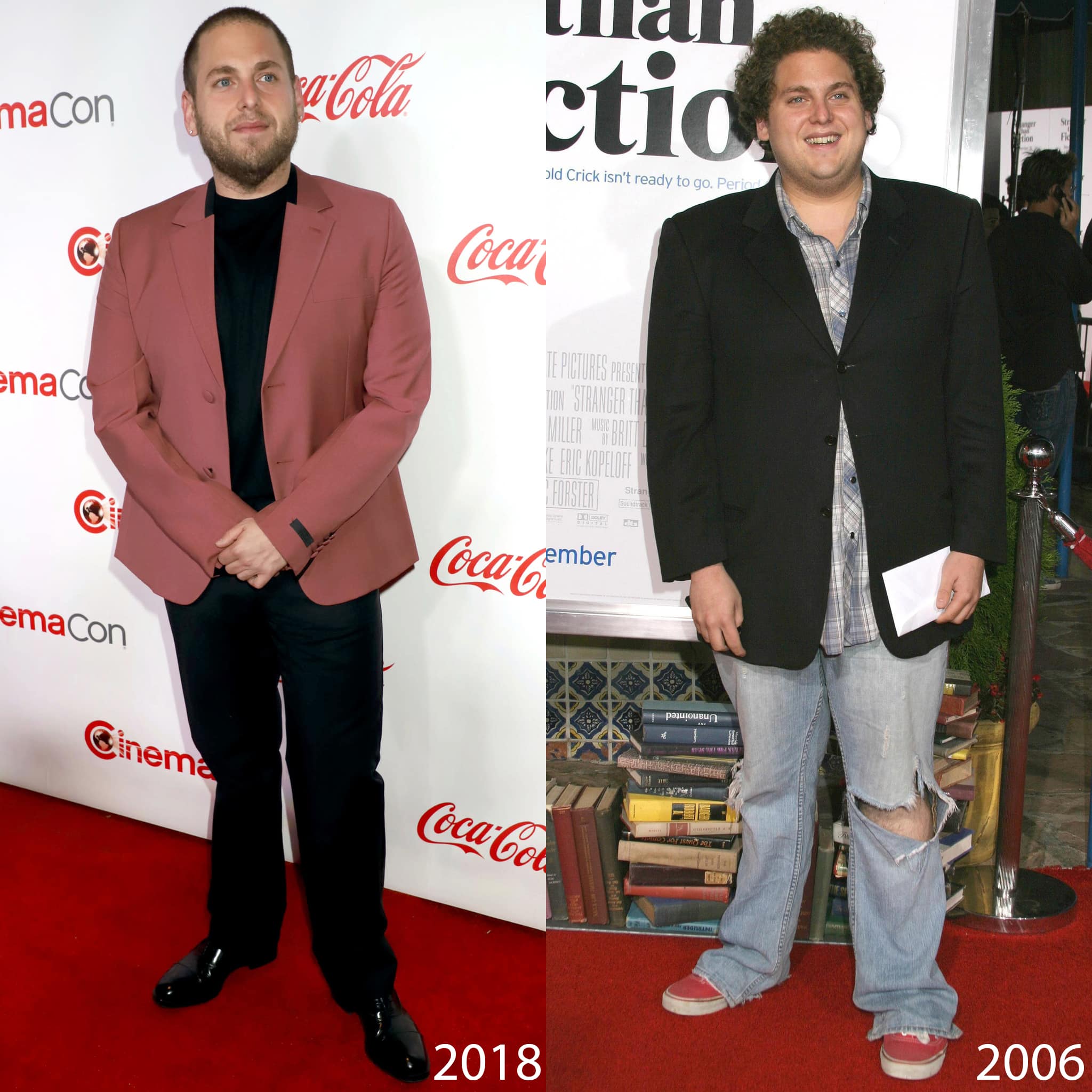 Jonah Hill has shed extra weight since stepping into the Hollywood spotlight in the early 2000s (Credit: DJDM / Adriana M. Barraza / WENN)
Jonah Hill Opens Up About Traumatic Body-Shaming Experience
During an interview with Ellen DeGeneres in 2018, Jonah Hill let fans know that becoming famous as young left him feeling self-conscious about the way his body was scrutinized in the media.
"I think everybody has a version of themselves ― I call it a snapshot ― at some point in life… [you're] trying to hide from the world. Even if you get success or grow up or become good-looking or whatever… you kind of carry some part of that with you," he said to the talk show host.
"For me, it's definitely being like this 14-year-old kid, being overweight, wanting to fit in with these skaters and hip-hop kids, and just feeling lonely and maybe not understanding my own worth."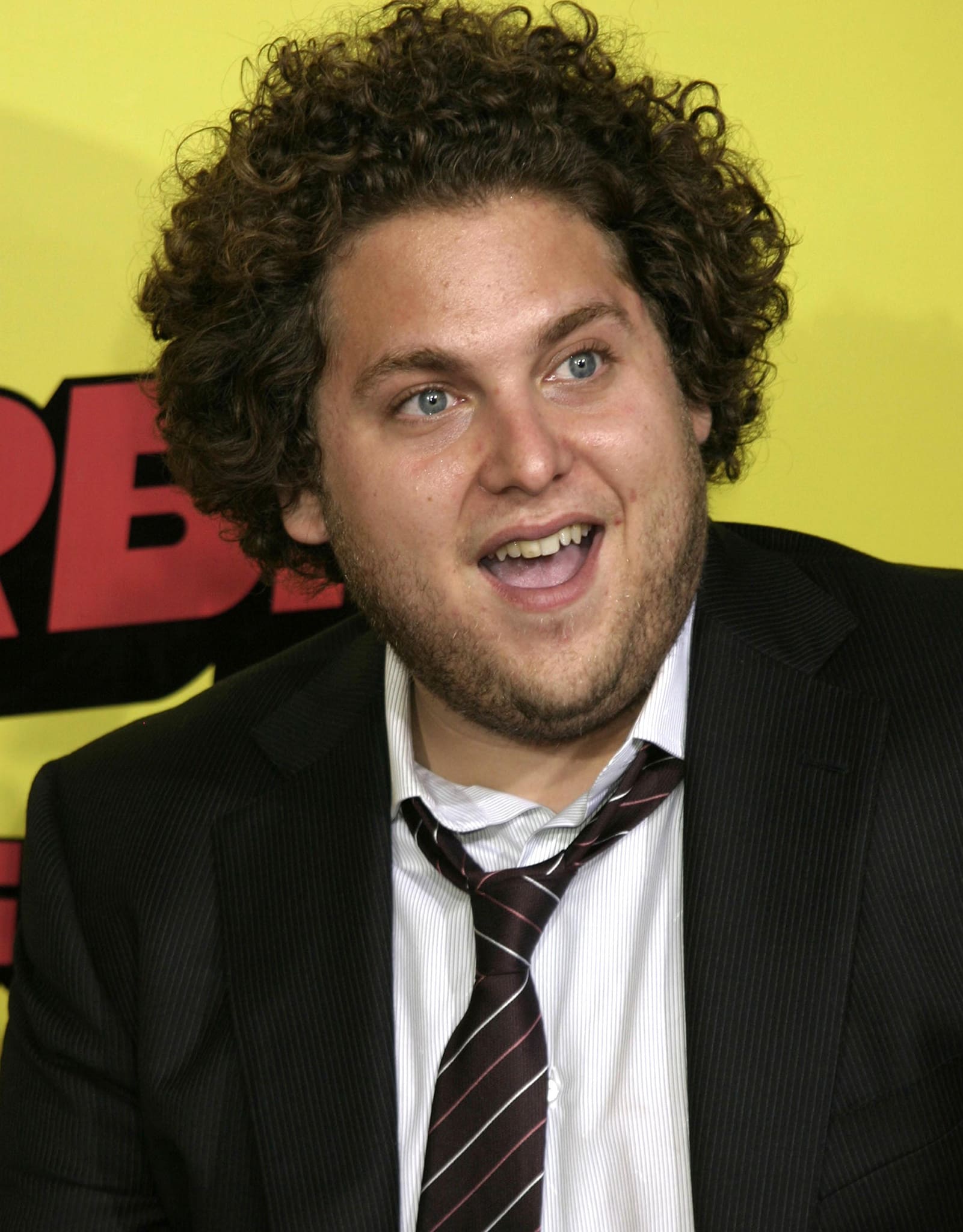 Jonah Hill shares how writing and directing Mid90s helped him better understand the trauma that he experienced because of the way he looked (Credit: Nikki Nelson / WENN)
He continued on to discuss how writing and directing his film, Mid90s, helped him better understand the trauma that he went through due to the way he looked.
"I spent most of my young adult life listening to people say I was fat, gross, and unattractive," he said mournfully. "And it's only in the last four years writing and directing my movie, Mid90s, that I've started to understand how much that hurt and got into my head."
How Did Jonah Hill Lose Weight?
Hill first debuted a major weight loss at the 2011 premiere of Moneyball, which was one of his most highly praised films by critics, and he said that his lifestyle change was in order to "be a more responsible adult."
"When I met all of you, metaphorically, was like, for Superbad, right," Hill explained on the air with Kidd Kraddick in the Morning.
"I was like, a 22-year-old kid, so when I listen to interviews or anything from that time, you cringe because most people don't have a snapshot from their most immature, idiotic time in their life… all my friends were in college so I was living like a frat guy like everyone drinking beer and eating pizza."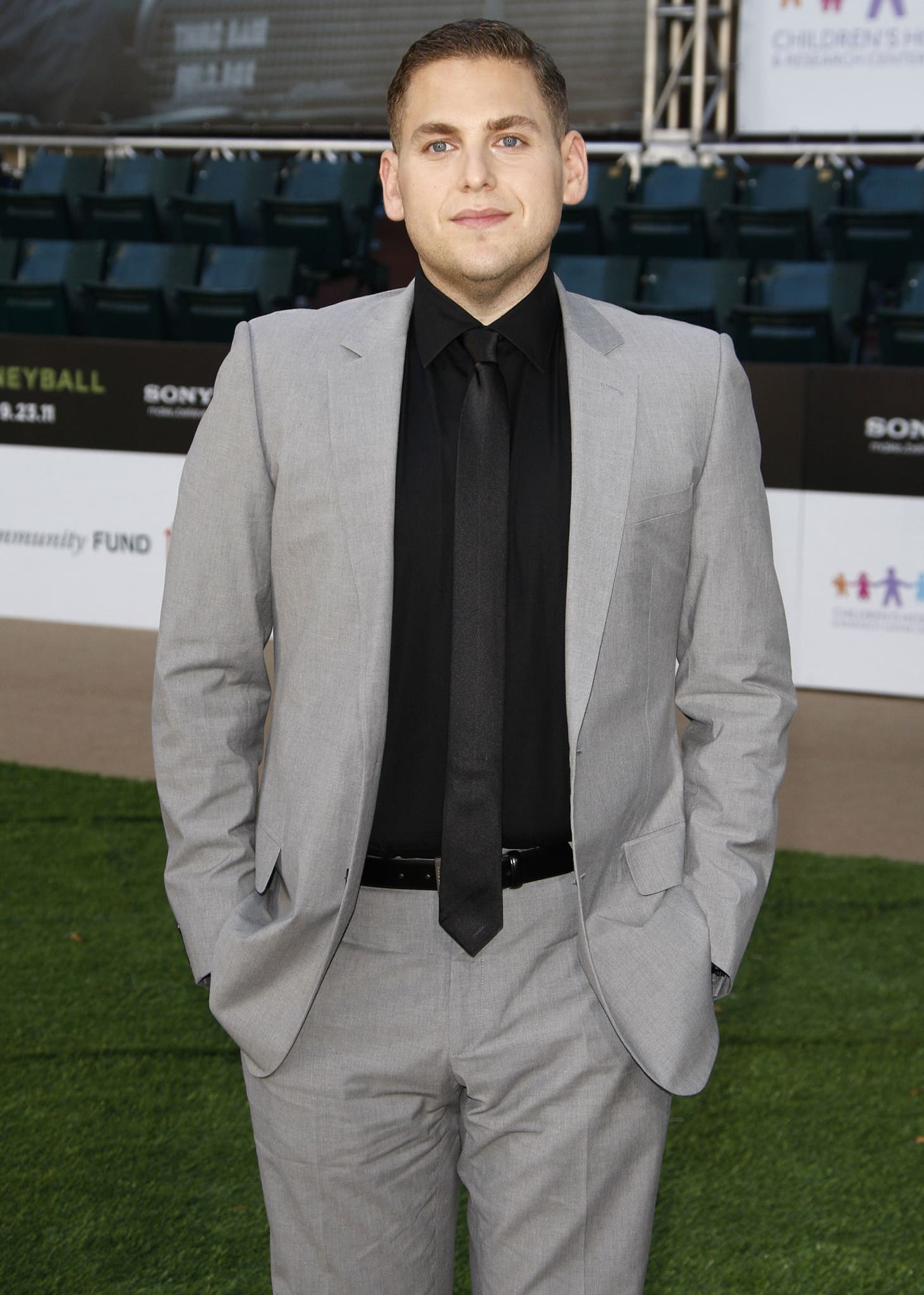 Jonah Hill surprised fans when he debuted a major weight loss at the 2011 premiere of Moneyball (Credit: WENN)
Like many others who have lost substantial amounts of weight, Jonah Hill says that there wasn't much of a secret behind it. Instead, he simply did his best to eat a healthy diet and stay active.
"I wish there was some crazy thing that I did, like a pill or a genie or something, but I went to see a nutritionist, and he told me what to eat to change my habits and stuff," he told ABC News.
He also said that one of the most helpful things he did for himself was to stop drinking beer, saying, "I went to a nutritionist and I said, ''I'll lose weight, I'll eat healthier and whatever, but figure out how I can drink beer.' It's so annoying because if I don't drink beer, I get really really thin. Then when I drink beer, I get a little bigger."
Jonah Hill said giving up beer helped a lot in his weight loss journey (Credit: WENN)
The actor also cited apple cider vinegar, experimenting with the keto diet, and low-fat Japanese food as being instrumental for his weight loss.
As far as exercise goes, Jonah Hill has said that just doing exercise helped. Before, he didn't exercise much at all but found running to be a great way to get in cardio, telling Kidd Kraddick in the Morning that he "started physically running instead of emotionally running."
Additionally, he didn't jump in headfirst, he worked his way up to it, doing ten push-ups a day, then eventually making his way up to 100 push-ups a day.
Jonah Hill's Workout Routine and Diet
It hasn't been an easy journey for Jonah Hill, though. He says that he has difficulties frequently and that his fluctuating weight and falling back into old habits have been a struggle.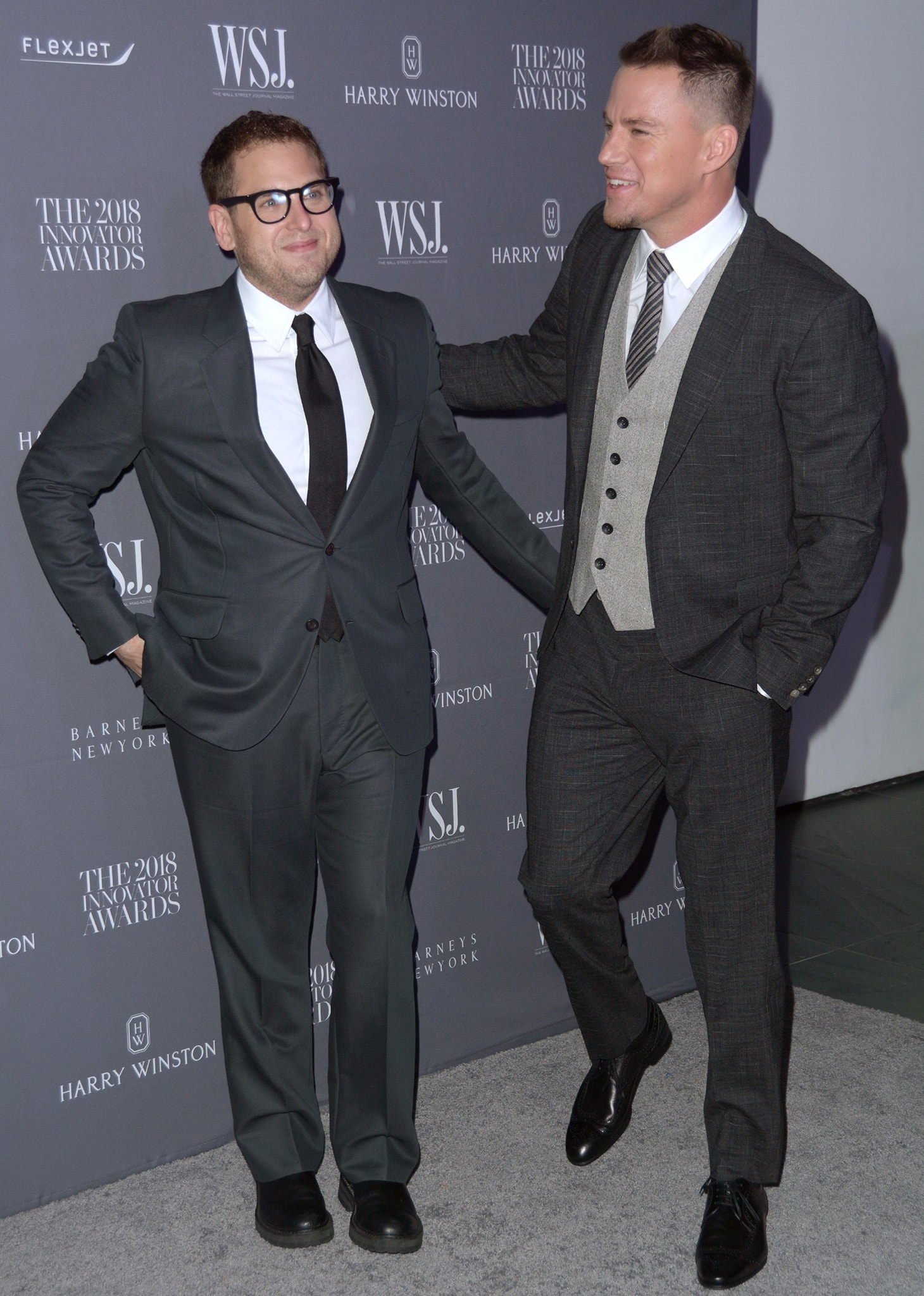 Jonah Hill asked for Channing Tatum's advice about losing weight (Credit: Ivan Nikolov / WENN)
"I wanted to get in better shape, so I called Channing Tatum and said, 'Hey, if I ate less and go to a trainer, will I get in better shape?'" the actor recalled to Jimmy Fallon on The Tonight Show in 2016, after the release of 21 Jump Street.
"[He said] 'Yes, you dumb motherf*cker, of course, you will.' It's the simplest thing in the entire world."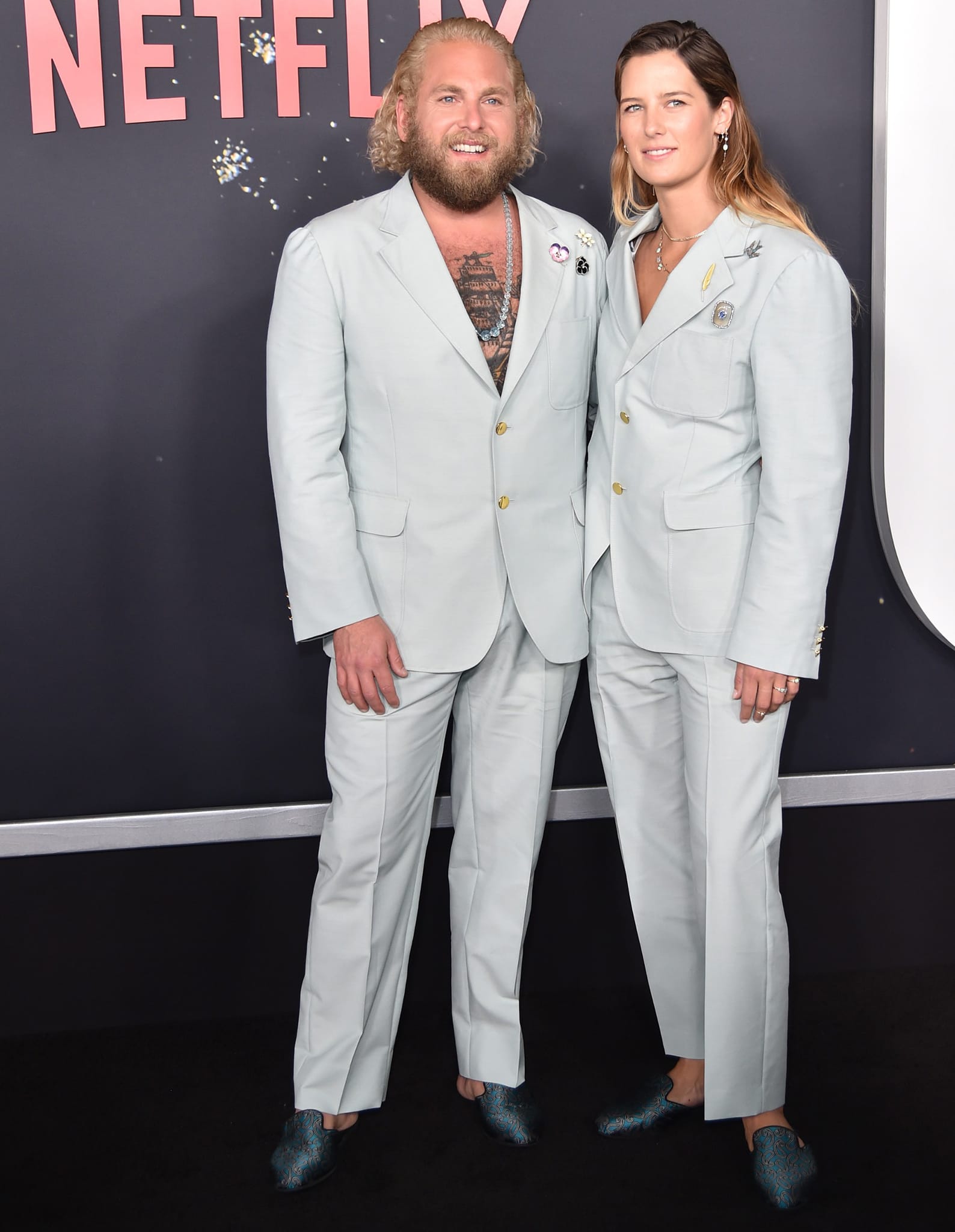 Jonah Hill and his surf instructor girlfriend Sarah Brady at the Netflix premiere of Don't Look Up on December 5, 2021 (Credit: Avalon / WENN)
Still, seeing Jonah Hill now, he looks much healthier and happier than he used to.
He lives an active life, fully embracing the surfer dude lifestyle with his surf instructor girlfriend Sarah Brady. The short Hollywood star has been frequently photographed kickboxing at the gym and sharing a vegan, plant-based meal with his loved ones.
Congratulations, Jonah Hill! We're proud of all of his hard work.