Till actress Danielle Deadwyler is one of the many stars who got snubbed at the 2023 Academy Awards.
Danielle Deadwyler as Mamie Till in the 2022 biographical drama film Till (Credit: United Artists Releasing)
Her breakout role as grieving mother Mamie Till was among those expected to get an Oscar nomination this year. But alas, she was left out, along with Viola Davis for her explosive performance in The Woman King.
Director Chiononye Chukwu took to Instagram and wrote: "We live in a world and work in industries that are so aggressively committed to upholding whiteness and perpetuating an unabashed misogyny towards Black women."
View this post on Instagram
Meanwhile, Danielle Deadwyler said on the Kermode & Mayo's Take podcast: "We're talking about people who perhaps chose not to see the film."
She added, "We're talking about misogynoir. It comes in all kinds of ways. Whether it's direct or indirect, it impacts who we are."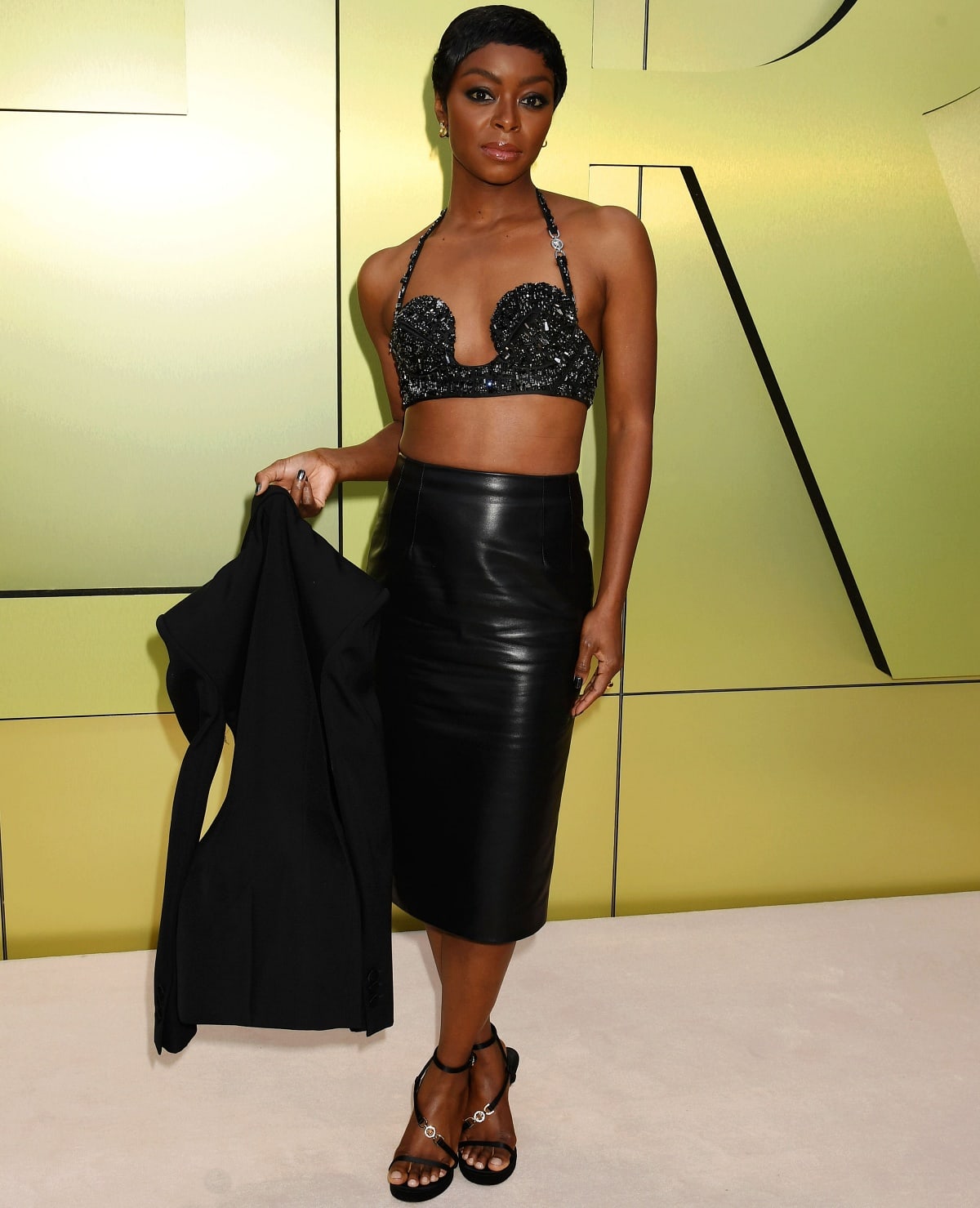 Danielle Deadwyler attending the Versace Fall/Winter 2023 show held at the Pacific Design Center in West Hollywood, California on March 9, 2023 (Credit: Jennifer Graylock / INSTARimages)
Deadwyler continued, "The question is more intent on people who are living in whiteness, white people's assessment of what the spaces they are privileged by are doing."
Both Viola Davis and Danielle Deadwyler were mentioned by this year's Academy Awards host Jimmy Kimmel at the star-studded ceremony, saying that they deserved nominations.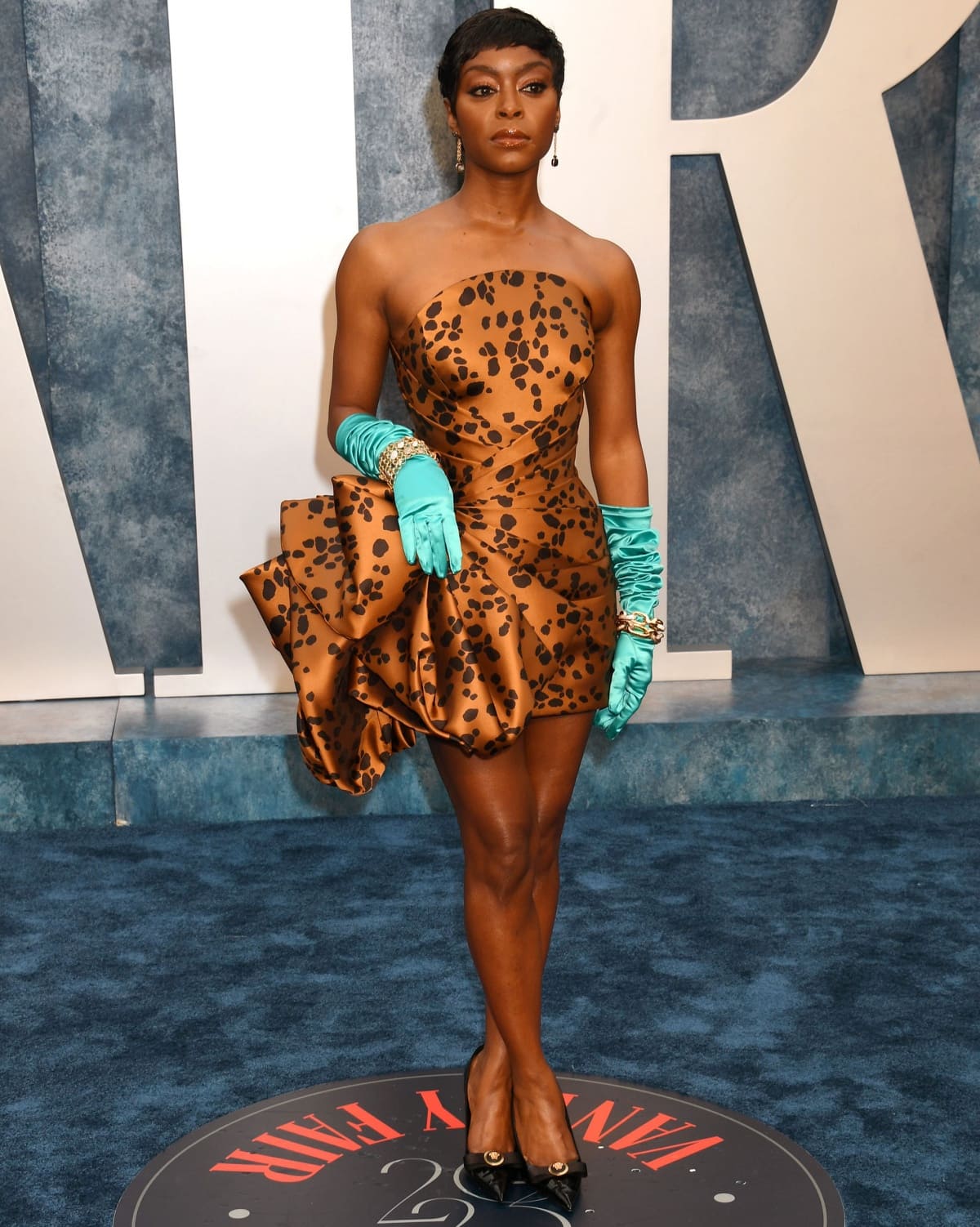 Danielle Deadwyler wearing Versace at the 2023 Vanity Fair Oscar Party held at Wallis Annenberg Center for the Performing Arts in Beverly Hills, California on March 12, 2023 (Credit: Jeffery Mayer / JTMPhotos / Media Punch / INSTArimages / Cover Images)
But Danielle Deadwyler skipped the actual ceremony and was busy turning heads at the 2023 Vanity Fair Oscar Party.
The 40-year-old actress arrived wearing a Versace strapless mini dress with animal print in an edgy bronze hue. It featured an oversized bow detail and was fresh off the Versace runway.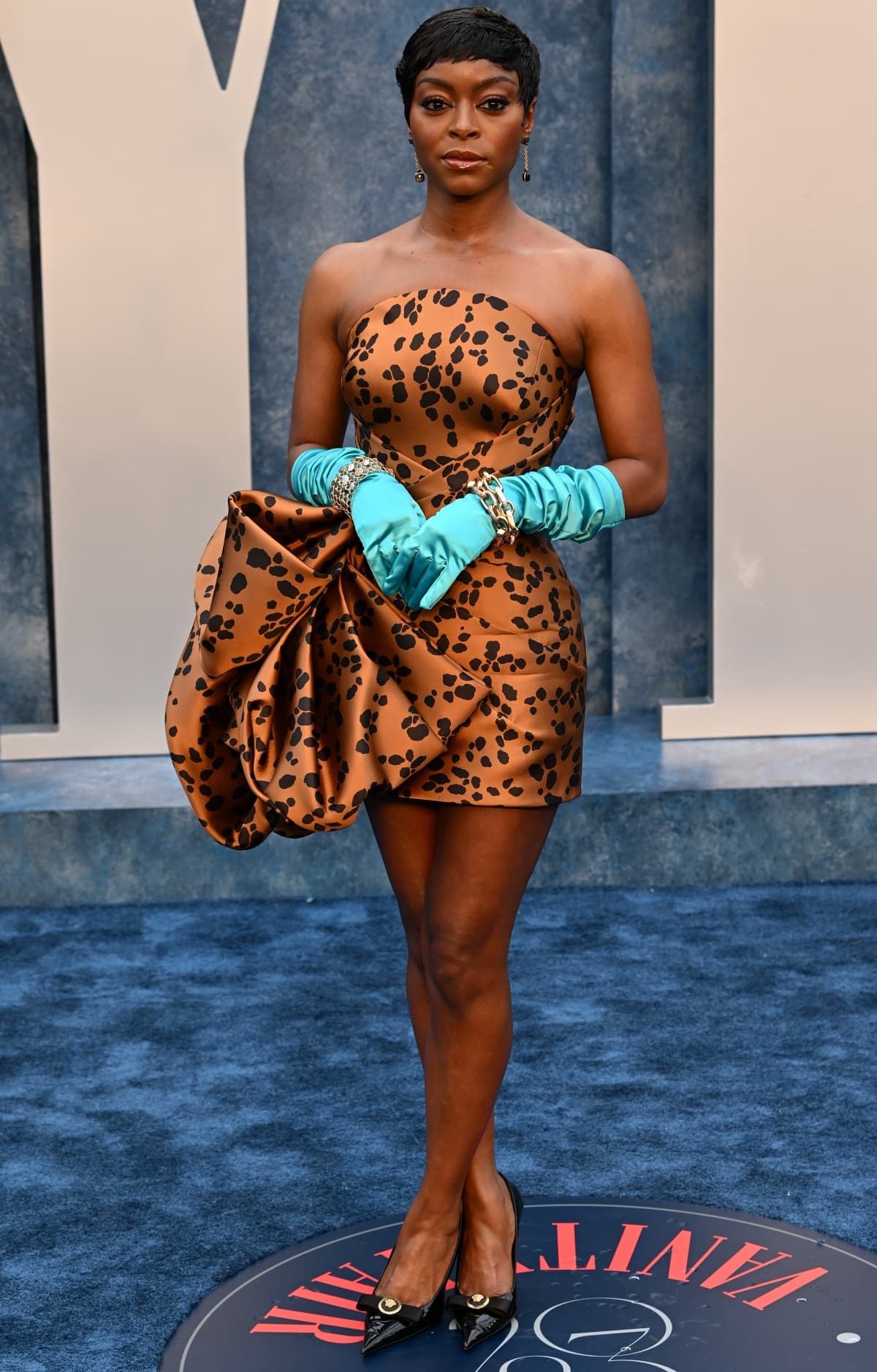 Danielle Deadwyler making a stunning entrance at the 2023 Vanity Fair Oscar Party (Credit: Doug Peters / PA Images / INSTARimages)
For contrast, she slipped on a pair of turquoise gloves and some heavy bling for sparkle. Her cropped hair showed off her gorgeous face with flawless makeup and dangling earrings.
To finish off her look, she wore black pointy-toe pumps with tiny bow detailing and gold accents.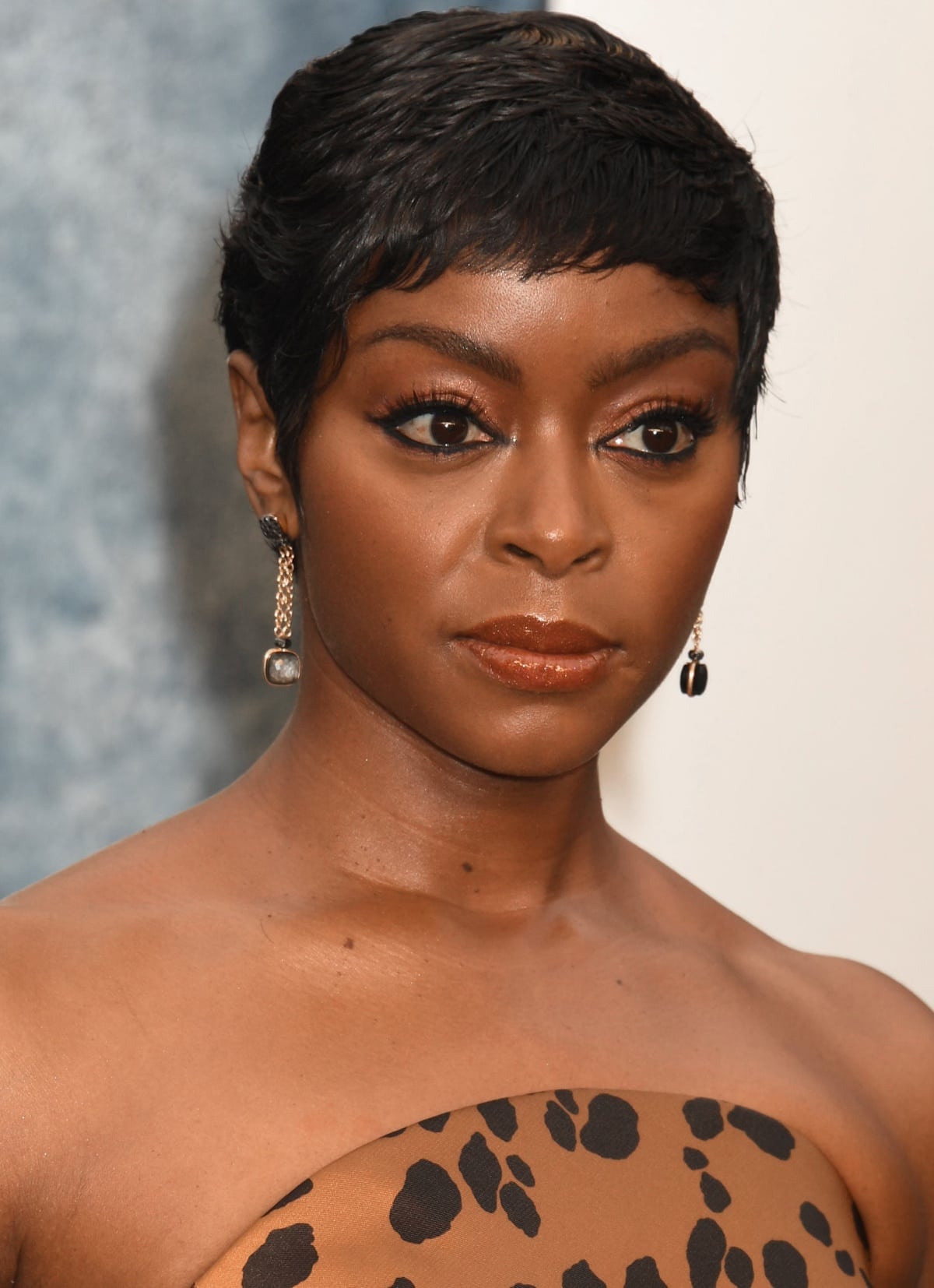 Danielle Deadwyler skipped the Academy Awards ceremony and joined a host of other stars at the 2023 Vanity Fair Oscar Party (Credit: Jeffery Mayer / JTMPhotos / Media Punch / INSTARimages / Cover Images)
Danielle Deadwyler joined a bevy of celebrities who opted out of going to the awards ceremony and chose to mingle with like-minded stars at the 2023 Vanity Fair Oscar Party.
Among those in attendance were Olivia Wilde, Gabrielle Union and Dwyane Wade, Chrissy Teigen and John Legend, and Julia Garner.