David Gardner met Liv Tyler through matchmaker Kate Moss in 2014. They fell madly in love, and one year later she gave birth to their son, Sailor Gene Gardner. A daughter, Lula Rose Gardner, was born in 2016.
Liv is also the mother of Milo William Langdon, whom she shares with singer Royston Langdon.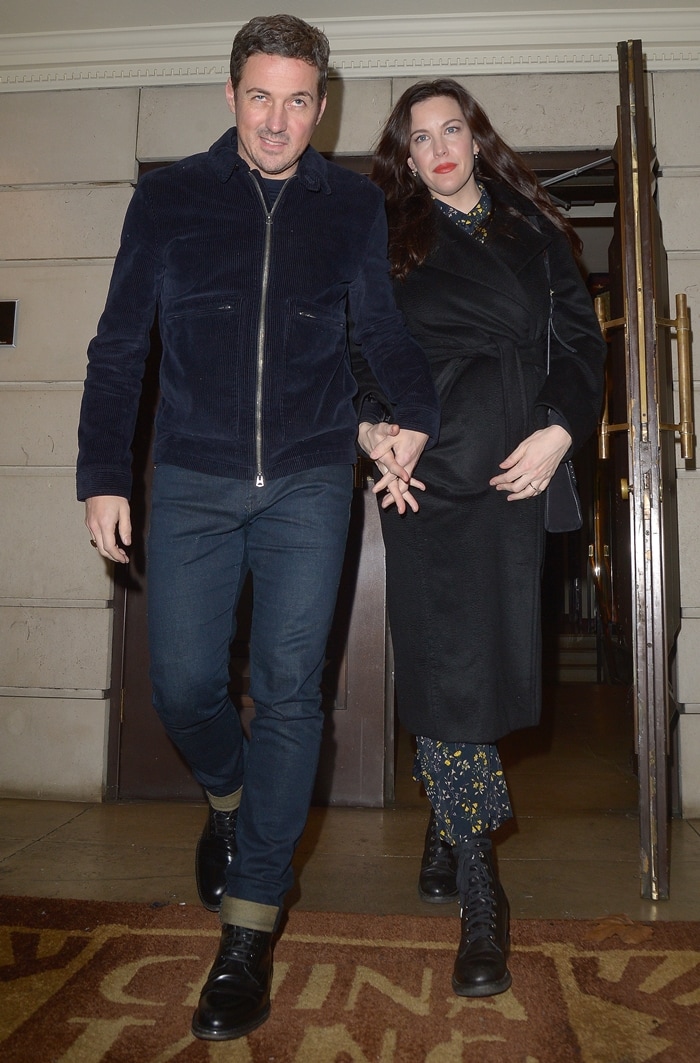 Dave Gardner and his girlfriend Liv Tyler attend Kate Moss's 45th birthday party held at China Tang in Mayfair on January 15, 2019, in London, England
"We both wanted to have a family and children and a partnership and love," Tyler told Red magazine in August 2017.
"Our jobs are high stress and high energy and constantly moving, so it's really just the family part we're on the same page about, which is amazing because I know that's often quite tricky for couples."
She got engaged to the British sports and entertainment manager in July 2015. However, in the cover story for the October 2019 issue of Tatler magazine, Tyler explained that the couple is in no hurry to get married.
"I love being engaged, but I don't really have a desire to get married," the Ad Astra actress said.
Liv Tyler is in no rush to get married to her boyfriend Dave Gardner
"I always felt like marriage should be more of a reward… for surviving your relationship," she added. "I feel everyone's got it backwards."
Gardner was previously married to English actress Davinia Taylor (they divorced in 2010) while Tyler and English singer Royston Langdon divorced in 2008.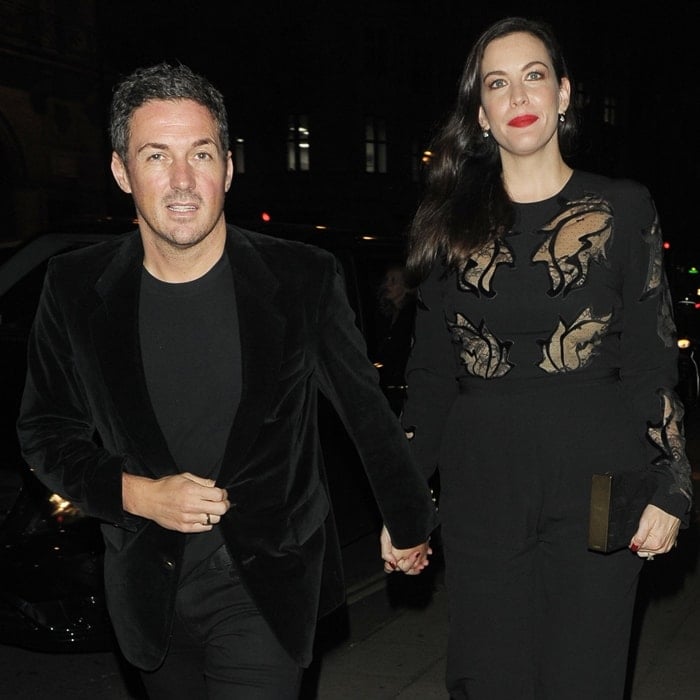 Liv Tyler and Dave Gardner met through their friend Kate Moss in 2014
"I had this philosophy that you should only get married once. But then, of course, that changes," Tyler told More magazine in September 2015. "I definitely believe we have lessons we learn through our relationships."
"You're meant to work through and mirror each other," she continued. "It's the thing in someone that drives you the most crazy that is maybe a part of yourself."
Liv Tyler has always had long gorgeous brunette locks. Her brown hair first caught our eyes in the Aerosmith video for "Crazy," and has stayed the same up through her recent Lord of the Rings stint.
The point we're making: Liv has always rocked the same long mermaid hair. At least, until she turned up on the red carpet for the 2o15 British Fashion Awards.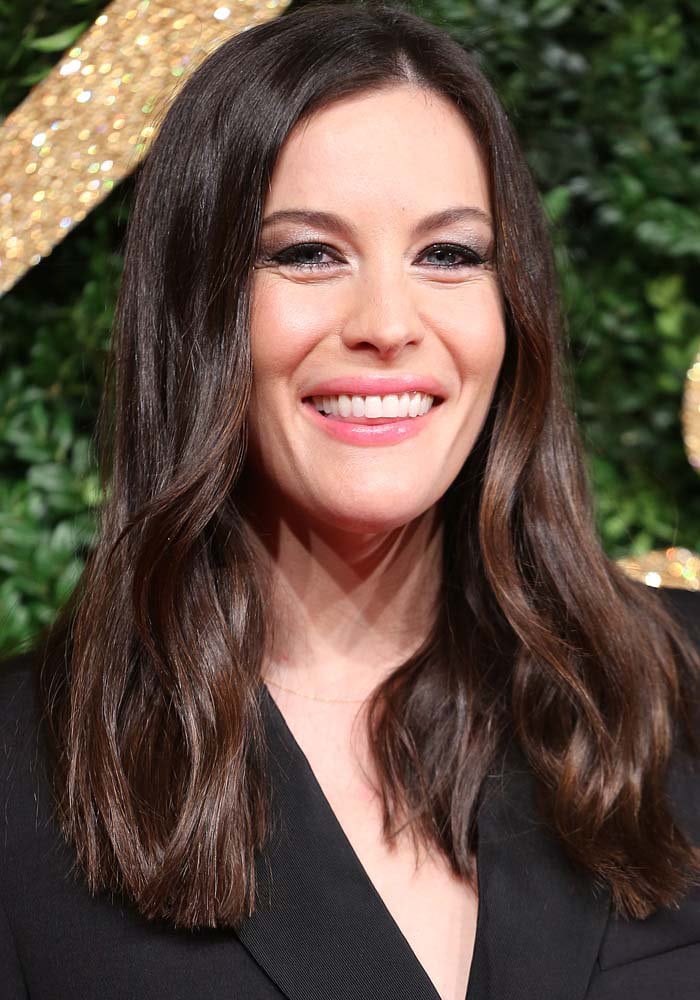 Liv Tyler shows off her shorter brown hair at the 2015 British Fashion Awards held November 23, 2015, in London
It looked like Liv had cut her locks for the first time in a while.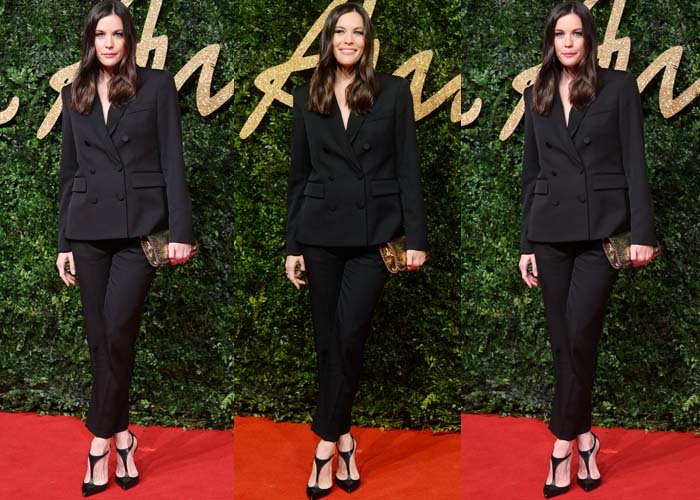 Liv Tyler wears a Stella McCartney suit on the red carpet of the British Fashion Awards
With the help of celebrity hairstylist James Brown, Liv finally took the brave step to chop a good few inches off.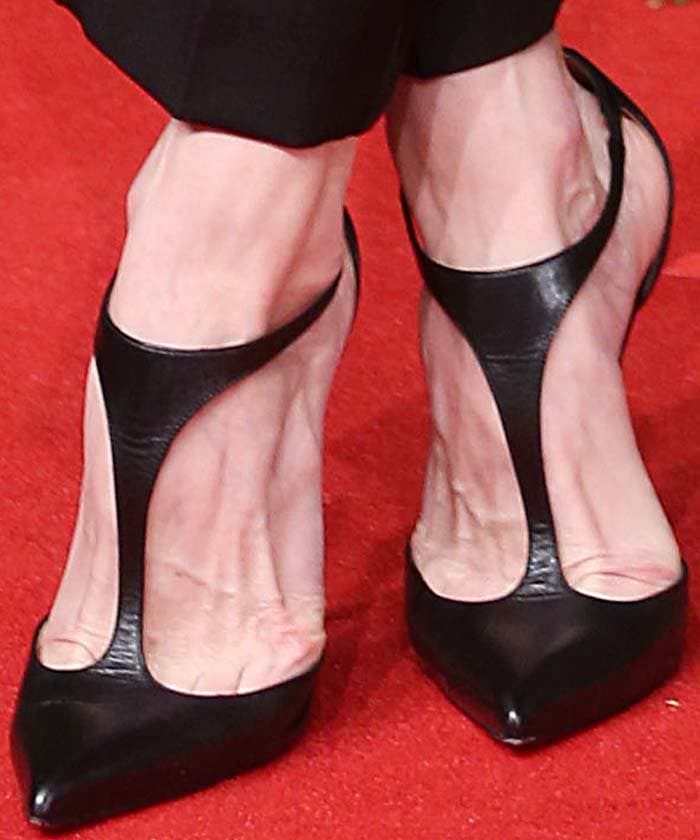 Liv Tyler's feet in Christian Louboutin pumps
Liv turned up on the red carpet in a Stella McCartney suit which she paired with the "J String" heels by Christian Louboutin.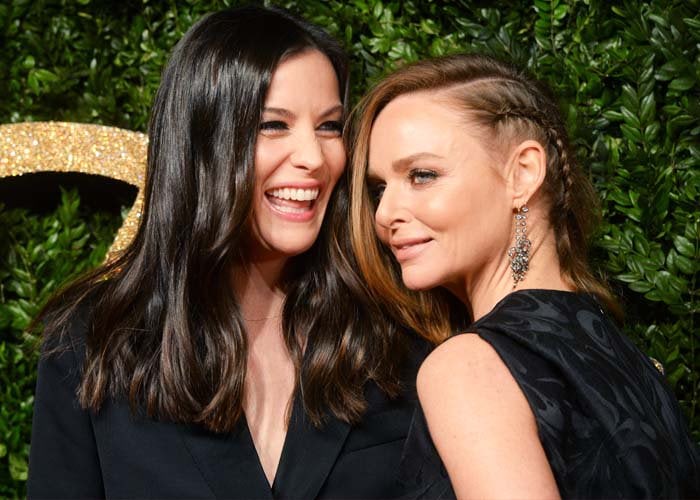 Liv Tyler and designer Stella McCartney pose for photos at the British Fashion Awards
Liv must have been relieved by her hair makeover because she even excitedly uploaded a photo on her Instagram.
From Liv Tyler's Instagram: "Out with the old!!! Change is good!!!! Thank you hair for growing so well. @jamesbrownhair"
To get Liv's Christian Louboutin red carpet heels, hop on over to Nordstrom or Mytheresa.
Christian Louboutin J String Leather T-Bar Pumps, $945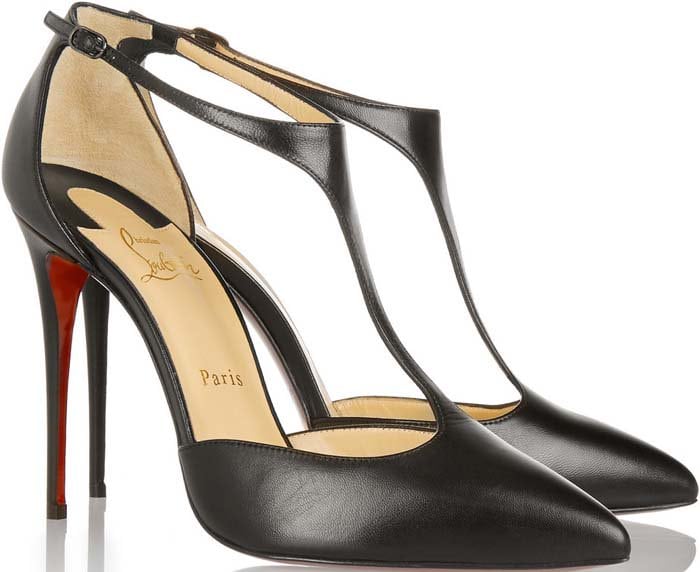 Black Patent Christian Louboutin J String Leather T-Bar Pumps, $945
Light Gold Antispecchio Leather Christian Louboutin J String T-Bar Pumps, $945
Credit: Liv Tyler's Instagram / Lia Toby / WENN / Radoslaw Nawrocki / Zibi