Until recently, the world's most expensive shoes would not set you back more than a few million dollars. However, that price is no match for the $15.45 million heels that were released last month.
Designed by Debbie Wingham, who is famed for her opulent and luxurious creations for celebrities and royalty, the shoes feature extremely rare large pink and blue diamonds, which alone are worth in excess of $13 million. You may recall that she also designed the world's most expensive dress.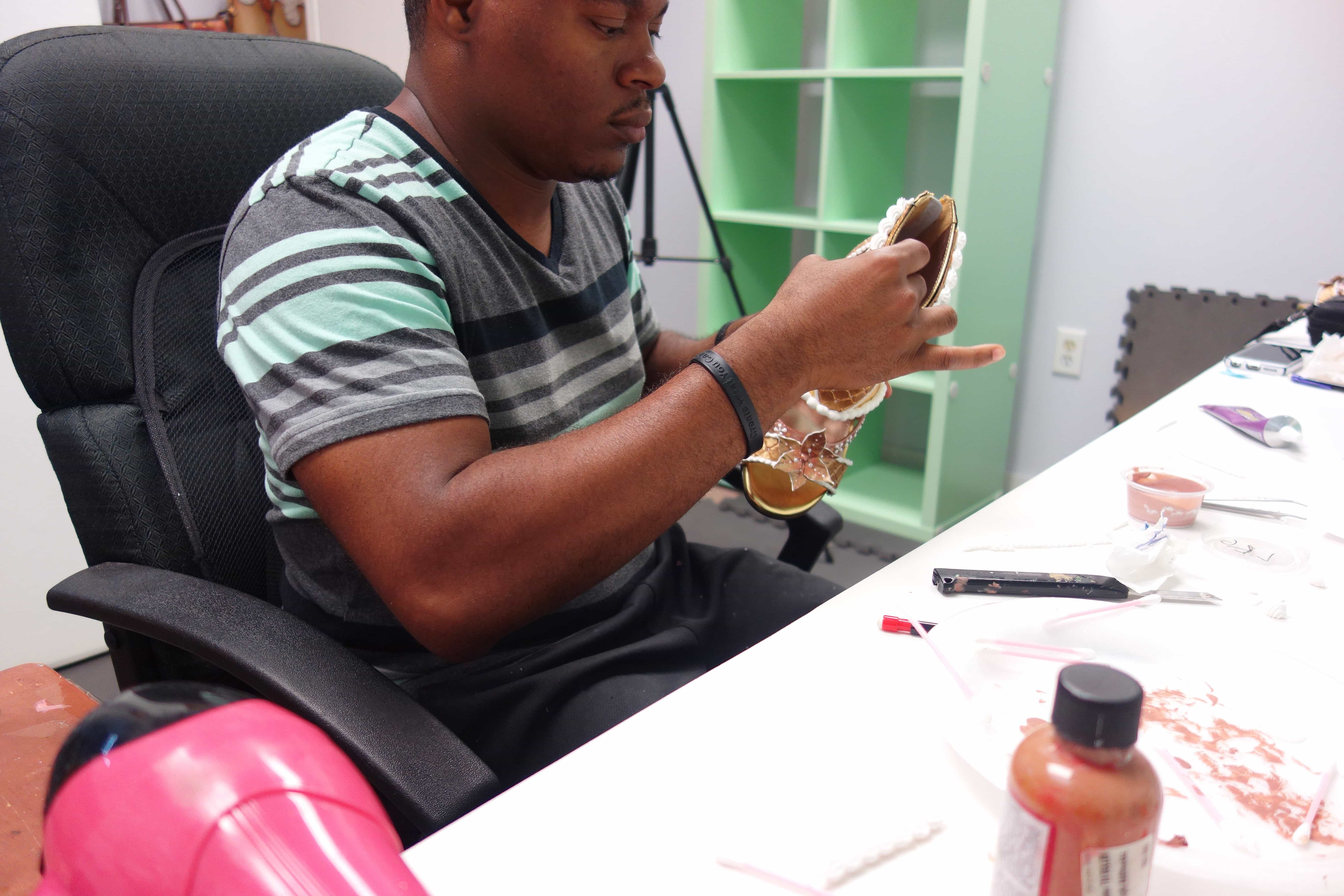 Debbie Wingham's incredibly expensive shoes have been unveiled, priced at a staggering $15.45 million
As well as being covered in pink and blue diamonds, a further four 3 carat flawless white diamonds and another 1000 pointer diamonds frame the piped and quilted details on the shoes. All the diamonds are set in platinum and the zips and the plaque underneath are solid gold.
The shoes themselves have been hand made and stitched together using 18 carat gold thread, with the leather coating painted in 24 carat gold paint.
Commissioned by an unnamed family who wanted a unique piece of diamond art for a loved ones birthday gift, Debbie enlisted the help of American contemporary artist Chris Campbell to create the shoes. The Florida-based artist has created many custom painted sneakers for high profile clients and celebrities.
Debbie Wingham unveiled the shoes at a glitzy event on October 27, 2017 in Stoke Park, Buckinghamshire, which included an edible fashion banquet also created by Debbie
Credit: Adel Hanna / WENN