Demi Lovato knows how to travel in style without sacrificing comfort. The starlet arrived in London this morning to promote her recently released fourth album, and she was wearing some pretty cool black biker boots.
Though we love her boots, we don't envy Demi's long flight. She was visibly tired as she walked through Heathrow Airport wearing big sunglasses to cover her eyes. The American singer, songwriter and actress was also clutching a large pillow to her chest and didn't seem to be wearing any makeup. But despite being jet-lagged, Demi greeted fans and even stopped for a few photos. (It's always awesome to see celebrities treat their fans kindly, especially when they'd probably prefer to keep to themselves.) We hope she was able to get some rest!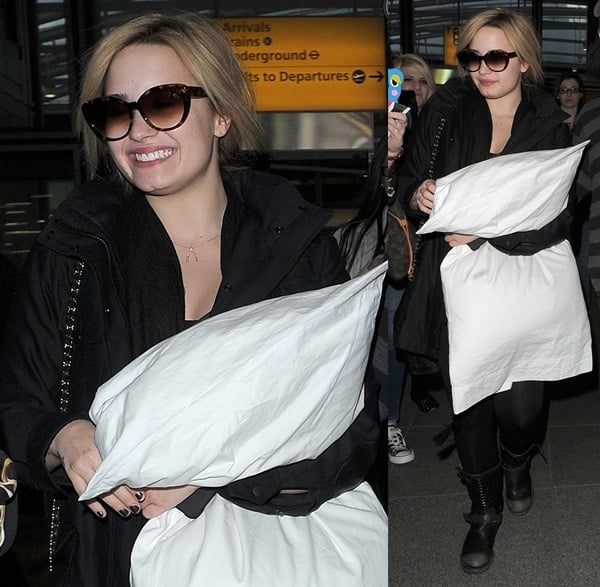 Demi Lovato clutching a large pillow
Demi Lovato greeting fans as she arrives at Heathrow Airport in London on May 26, 2013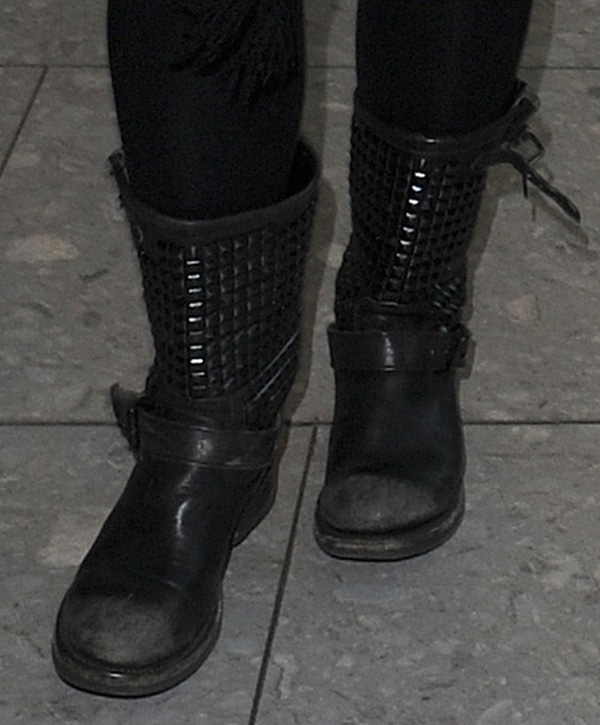 Demi Lovato rocking studded Ash boots
Demi is known for her rocker chic style, so it's no surprise to see these studded Ash 'Trash Bis' boots on her. We enjoy the fact that they're edgy but still totally practical for traveling. They would also be great for toughening up a summer dress or skirt.
Ash Trash Bis Studded Biker Boots, $284.95 at Amazon
We also found a similar style at Urban Outfitters for much less.
Wanted Motor Stud Engineer Boots, $69 at Urban Outfitters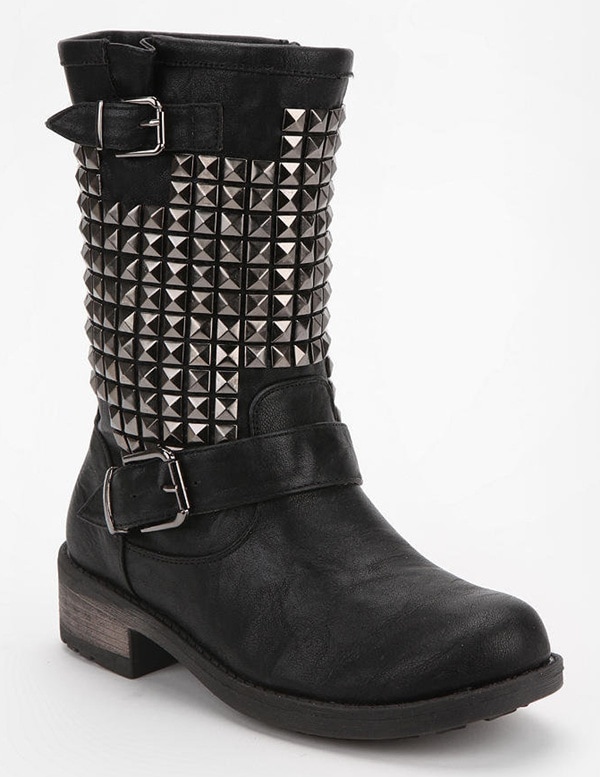 Credit: Will Alexander / WENN