No closet is complete without a signature pair of boots.
While sandals are a summer essential and hiking shoes a winter staple, boots are one shoe you can wear all year long.
Whether you're building a capsule closet or investing in designer shoes, there's a style of boots for every occasion.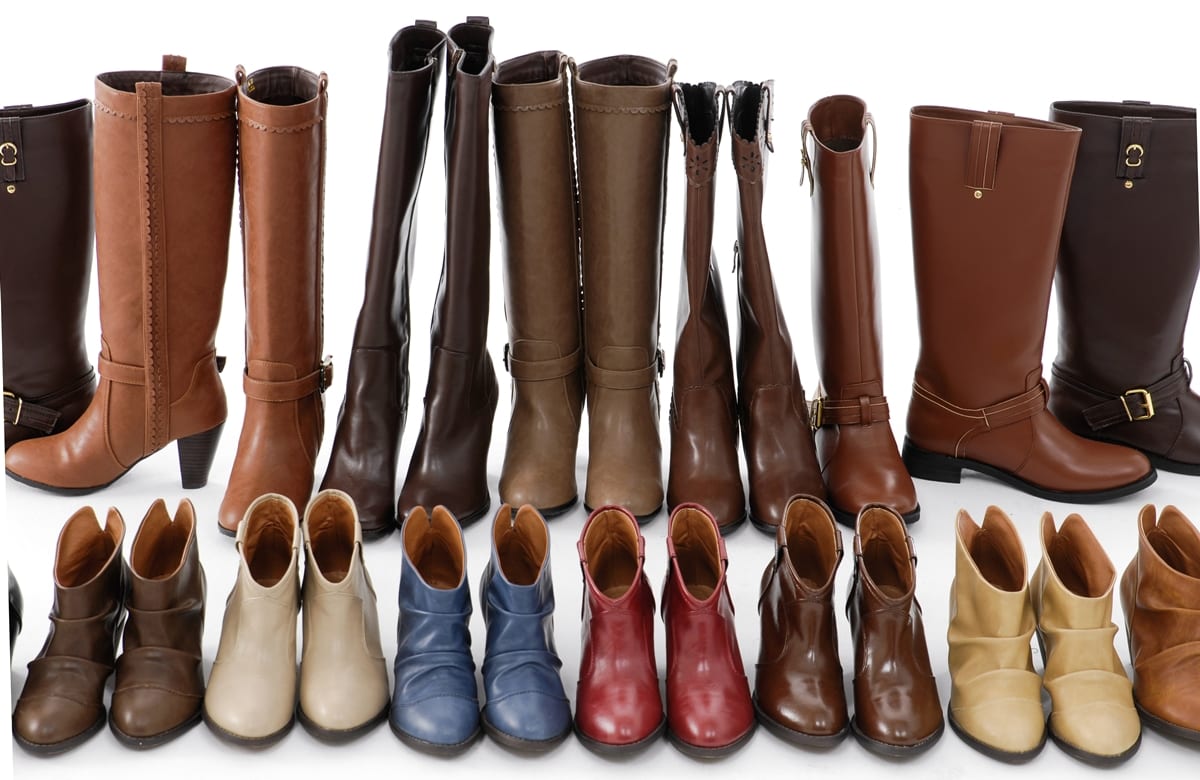 Every closet should include a signature pair of boots, as they are a versatile footwear choice suitable for year-round wear, offering a style suitable for every occasion, whether you're curating a capsule wardrobe or investing in designer shoes (Credit: Vuvu / Shutterstock)
The versatility of these shoes means you can wear them for a day at the office, a night on the town, or your next vacation.
We're sharing ten different types of boots every woman should have in her closet, from winter-ready Wellington boots to equestrian-inspired riding boots.
1. Chelsea Boots
Every shoe collection should start with a pair of classic Chelsea boots. This staple style is a transitional essential that will take you effortlessly from one season to the next.
These boots are easy to wear with a distinctive elastic side panel. Chelsea boots are a style you can wear in place of sneakers.
Brands like Steve Madden, Birkenstock, and UGG offer high-quality Chelsea boots that won't break the bank.
A classic pair of Chelsea boots, known for their distinctive elastic side panel and versatility, is a staple in every shoe collection
The first Chelsea boots were made for Queen Victoria in 1851 as riding boots that didn't require lacing.
The Chelsea boots we know and love today became mainstream fashion in the '50s and '60s. You can style these boots with tights and a dress or keep your outfit casual with jeans and a T-shirt.
2. Cowboy Western Boots
Cowboy boots aren't just for wearing in Nashville. These boots are making a major comeback and are a classic style we can't get enough of.
Cowboy boots add a quirky twist to any outfit and are more versatile than you might think.
Zimmerman's butterfly patchwork boots give this classic silhouette a feminine feel. Check out the "Legan" boots by Isabel Marant for a shorter style.
Cowboy boots, once associated with Nashville, are experiencing a resurgence as a classic and versatile style that can add a unique twist to any outfit
Western-inspired boots add a quirky twist to any look. Take your inspiration from country singers like Carrie Underwood by styling your cowboy boots with denim shorts.
These pointed-toe boots typically come with a short block heel or kitten heel, making them ideal for a day in the city or your next country music festival.
3. Statement Boots
Whether sequin sparkles or an elevated platform, every woman needs a pair of statement boots. You'll reach for these shoes when you want to add something special to your outfit.
Statement boots, whether adorned with sequin sparkles or featuring an elevated platform, are essential in every woman's footwear collection, serving as the go-to choice when you want to add a distinctive touch to your outfit
You need a pair of statement boots in your closet – a style that encapsulates your personality and becomes the focal point of any outfit.
No two statement boots are the same, from ABBA-inspired GoGo boots to metallic stiletto boots.
4. Platform Boots
Platform boots are a staple that adds a touch of '80s glamour to your closet. You can swap stiletto heels for platform boots to give you extra height with the extra support of an elevated sole.
Slip into platform boots and dance the night away without the pain of heels.
Platform boots, reminiscent of '80s glamour, are a versatile addition to your wardrobe with extra height and support through their elevated sole, making them a comfortable alternative to stiletto heels for dancing the night away
Most platform boots come with a Chelsea silhouette. If you feel adventurous, channel your inner '90s pop star with a knee-high platform boot.
5. Over-The-Knee Boots
Boots aren't just for casual wear. Over-the-knee boots are a style you'll find on celebrities like Bella Hadid, Kim Kardashian, and Rihanna.
These minimalistic boots are seductive but practical, helping to cover your legs while adding a flirty feel to your outfit.
Over-the-knee boots are both alluring and functional, providing leg coverage while adding a flirtatious touch to any outfit
The celebrity-approved boots perfectly match a short hemline, allowing you to flash a little skin. Style it with a mini skirt and blouse, or go all out with a sparkly statement dress.
Over-the-knee boots are an easy way to add texture to your look, including patent leather, suede, and crocodile.
6. Combat Boots
Do you prefer a more masculine look? Swap your Chelsea boots for combat boots. This military-inspired style is fashionable and functional.
Most combat boots incorporate elements of the classic military style, from a round toe to a high-top silhouette and a chunky sole.
If you're inclined towards a more masculine look, consider switching from Chelsea boots to combat boots, a stylish and functional military-inspired choice characterized by features like a round toe, high-top silhouette, and chunky sole, reminiscent of classic military design
Combat boots are typically made in leather, helping them mold to your feet and become even more comfortable with time. The brand Dr. Martens is largely responsible for making combat boots a must-have style for every closet.
Splurge on Prada's iconic combat boots or explore AllSaints for a more affordable price.
7. Wellington Boots
The beauty of boots is their functionality. Wellington boots are a style you might not wear every season, but they are an essential addition to your closet.
They'll save your feet during a rainstorm and are a must-have for those living in the countryside.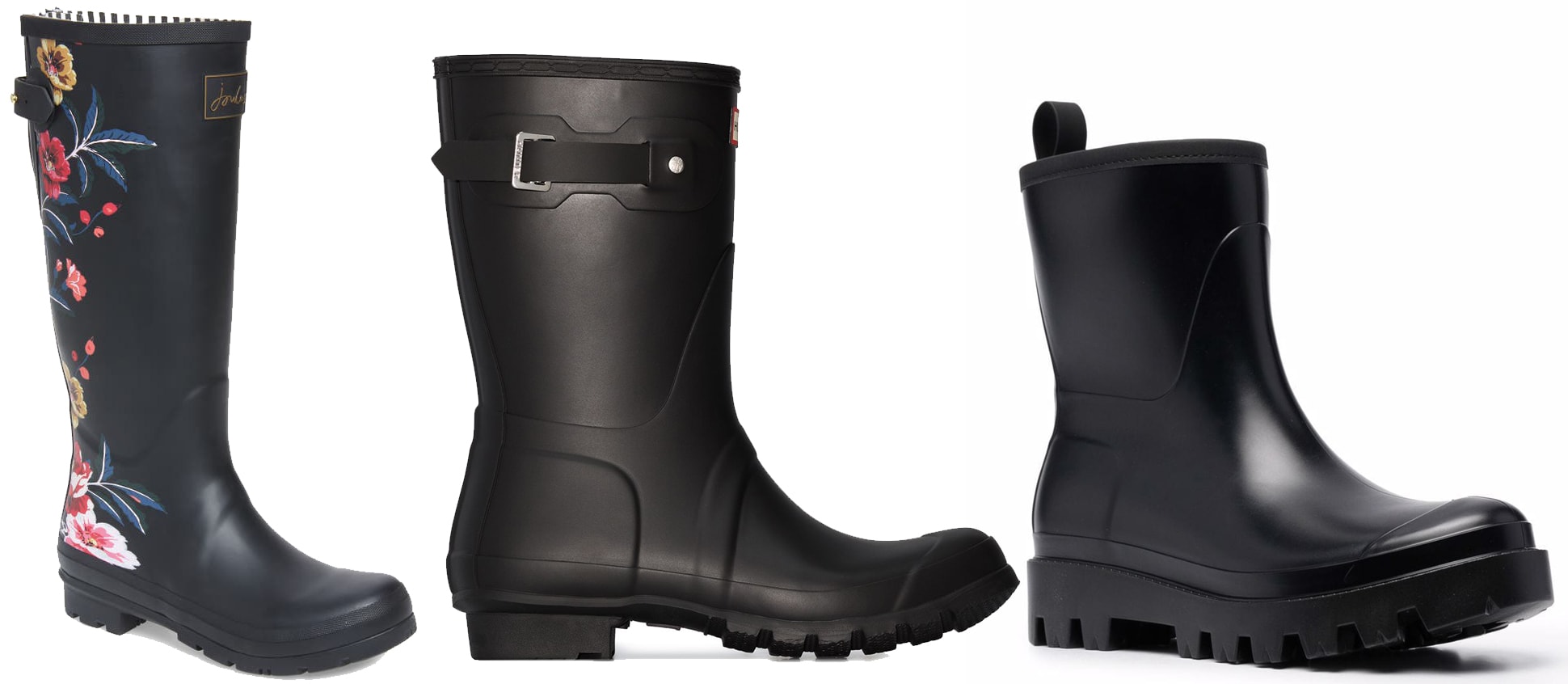 Boots are prized for their functionality, and Wellington boots, although not worn every season, are a crucial addition to your wardrobe, offering protection for your feet during rainy weather and proving indispensable for those residing in rural areas
Wellington boots are waterproof, making them a go-to choice for festivalgoers and those who enjoy the outdoors.
8. Stiletto Boots
It's easy to think that all boots have a flat sole. If you're committed to your love for high heels, never fear! Stiletto boots are amongst the most stylish of them all.
While it's common to associate boots with flat soles, stiletto boots are a stylish choice for those dedicated to high heels, adding a touch of sophistication to your footwear collection
You'll find these must-have boots with heel styles that range from a simple kitten heel to a skyscraper stiletto.
Stiletto heels instantly elevate an outfit, whether a three-piece suit or a little black dress. Choose a heel height you're comfortable wearing, or find a style with a platform for extra comfort.
9. Riding Boots
One of the most classic boot styles is the equestrian-inspired riding boot. You don't need to be jumping on a horse to appreciate the versatility of these sleek boots.
Riding boots typically come to just below your knee with a low heel and a structured toe for added protection.
Equestrian-inspired riding boots, a classic style, offer versatility even if you're not horseback riding, featuring a sleek design that reaches just below the knee, a low heel, and a structured toe for added protection
These equestrian boots are an everyday style ideal for wearing with skinny jeans and a button-up blouse for a chic Parisian look.
Sam Edelman's best-selling "Pansy" shoes are a wearable everyday riding boot style that will be an autumn/winter staple.
10. Cut-Out Boots
While boots are a timeless classic, it's no surprise to see new contemporary styles starting to break through. The cut-out trend is one that's appeared throughout the fashion industry. Enter cut-out boots.
These must-have boots incorporate different cut-out trends, from an open toe to cut-out sides. They add style and functionality to your boots, offering a contemporary twist on age-old silhouettes.

Cut-out boots, with various styles like open toes and side cut-outs, bring a modern twist to traditional silhouettes, blending fashion and functionality
Build your closet with these ten must-have boot styles every woman needs to own.
These ten different types of boots will see you effortlessly from one season to the next and help you explore your style aesthetic.