From time to time, we get emails from you readers that bring our attention to a newly released collection, an interesting piece of shoe-related news or a cool pair of shoes. This week, our attention was brought to an amazing shoe designer. His name is Joco Comendador and we couldn't be happier to put him on the designer spotlight here on our blog!
This college student (yes, he's still in college) from the Philippines blew us away with his death-defying, rule-breaking, avant garde designs. According to his Tumblr, he started designing shoes just for a small class project. Now his shoes can be seen all over including in magazines, on Fashion Week runways and on the feet of celebrities. How awesome is that?
Below are some of his standout shoes which as you can see are heavily influenced by Alexander McQueen. Some of them were commissioned by clients and were specifically ordered to look like Lady Gaga's famous heel-less Noritaka Tatehana shoes. But as you scroll down, you can see how Joco's aesthetic has evolved in the short span of time he's been designing and how he's slowly developing a style that's uniquely his own.
Joco Comendador says his shoes should come with a "wear at your own risk" warning label and well, we couldn't agree more. Anyone up for the challenge?
Check out Joco Comendador's personal journey into shoe designing (and find out which pairs almost made him give up making shoes altogether) at www.jococomendador.tumblr.com. You can also reach him at www.facebook.com/jocoshoes.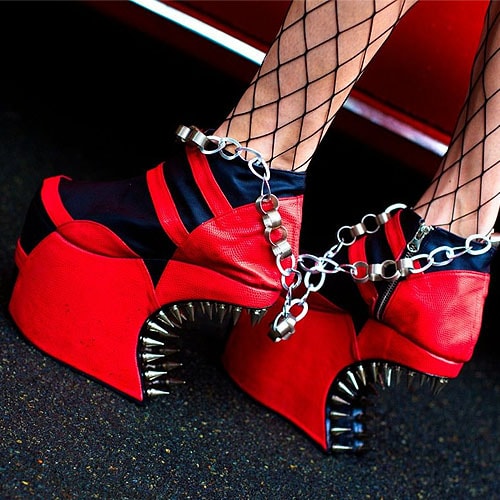 One of the designer's first creations
Joco Comendador 'Weiß' synthetic serpent leather 6″ platforms with resin spine heels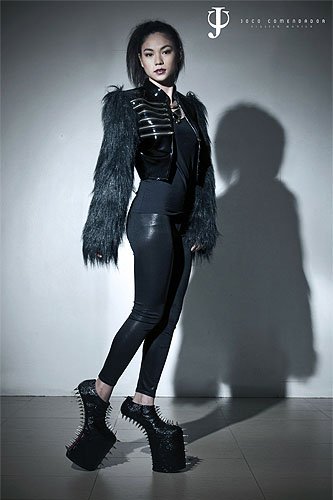 Joco Comendador 'Schwarz' synthetic leather 6″ platforms with spike studs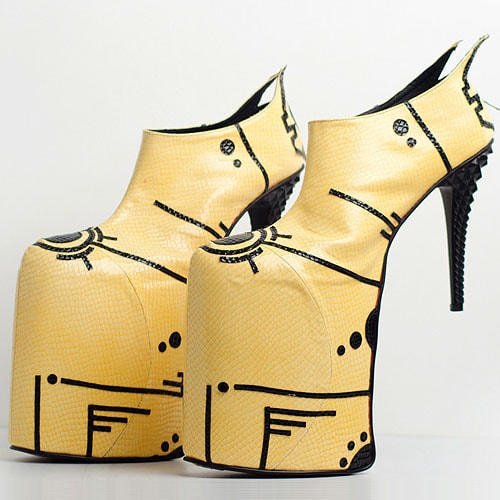 Joco Comendador 'Gelb'synthetic serpent leather 6″ platforms with resin stalactite-like heels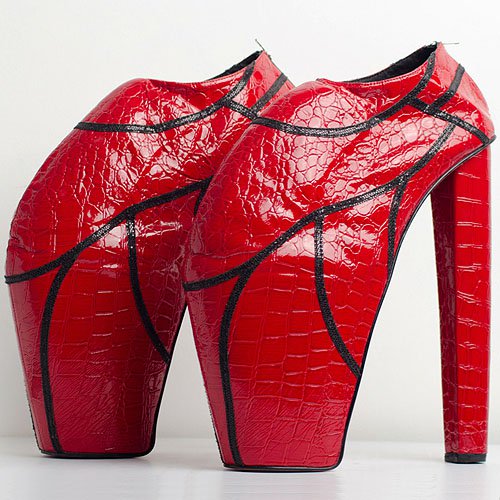 Joco Comendador 'Königin' platforms, his tribute to the Alexander McQueen armadillo shoes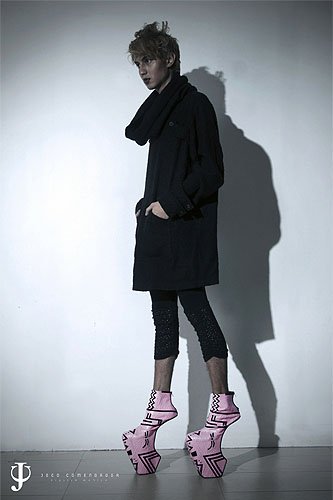 Joco Comendador 'Pinku' synthetic crocodile leather 5″ platforms made for a client from Sweden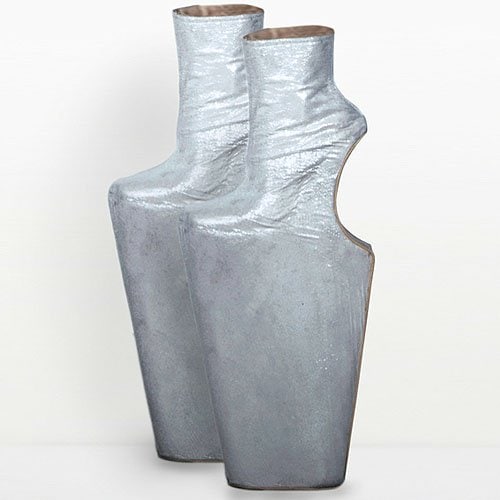 Joco Comendador '12 inches Monster' metallic synthetic leather platforms
Joco Comendador 'Scorpion' spiked suede pumps with an unattached spine for that Scorpion-like silhouette
Joco Comendador 'Battle Galactica' spiked suede pumps with skeletal heels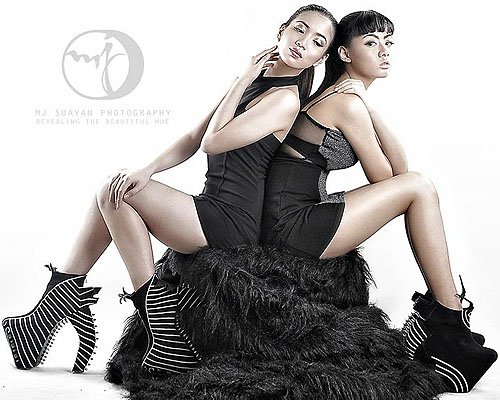 Joco Comendador 'Zebra' spiked suede shoes with 5″ platforms and 10″ curved heels