So a bunch of websites are aghast at these platform boots Lady Gaga was wearing as she departed an airport, calling them "the highest heels ever" and the "world's highest heels":
Lady Gaga arrives at Narita International airport to catch a flight in Tokyo, Japan on May 16, 2012
But we all know that's SO not true. Not only because THIS is officially the world's highest heel but also because these platform boots are tame by Lady Gaga standards!
Are they still shocked by Lady Gaga's fashion antics and have forgotten the kind of shoes Lady Gaga has worn in the past?
Just to show that those 8 or 9-inch platform boots are nothing, we've put together this mini collage of the highest heels Lady Gaga has ever worn.
She rightfully deserves her own list apart from our first one we made because Lady Gaga and her collection of sky-high ankle breakers are in a league of their own.
The pictures below are arranged chronologically but interestingly, the platforms and heels seem to get higher the further we get into Lady Gaga's career. As of writing, the highest she's ever worn (so high, she had her bodyguard carry her because even she couldn't walk in them) are the last ones on this list, the Noritaka Tatehana 'Lady Romanesque' platform booties that measure a dizzying 18 1/2″ inches.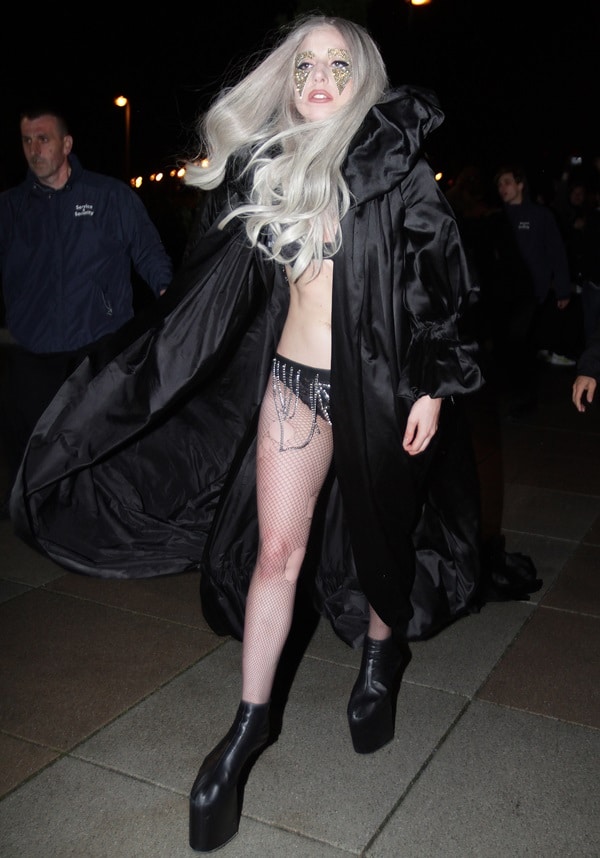 Lady Gaga leaves the O2 World arena after her show in Berlin, Germany on May 11, 2010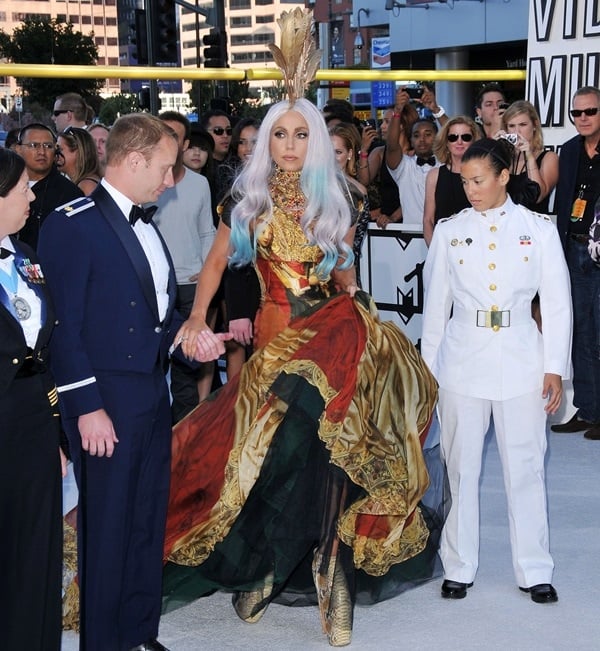 Lady Gaga at the 2010 MTV Video Music Awards on September 12, 2010
Lady Gaga walks the Thierry Mugler F/W RTW 2012 fashion show held during Paris Fashion Week in Paris, France on March 2, 2011
Lady Gaga at a pre-concert press conference in Mexico City on May 6, 2011
Lady Gaga at the 2011 CFDA Fashion Awards in New York City on June 6, 2011
Lady Gaga holds her awards inside the Press Room at the 22nd Annual MuchMusic Video Awards in Toronto, Canada on June 19, 2011
Lady Gaga attends an MTV Video Music Aid Japan Press Conference in Tokyo, Japan on June 23, 2011
Lady Gaga appears on the set of photo shoot wearing an outlandish costume in NYC's Meatpacking District on September 12, 2011
Lady Gaga at a photo shoot for Vanity Fair in New York on September 12, 2011
Credit: Louie Angelo/WENN/Three Kings/C.Smith/Louie Angelo/Andres Otero