NeNe Leakes should learn to clean her UGG boots. Other than that, she looked very comfortable making her way through LAX on Thursday.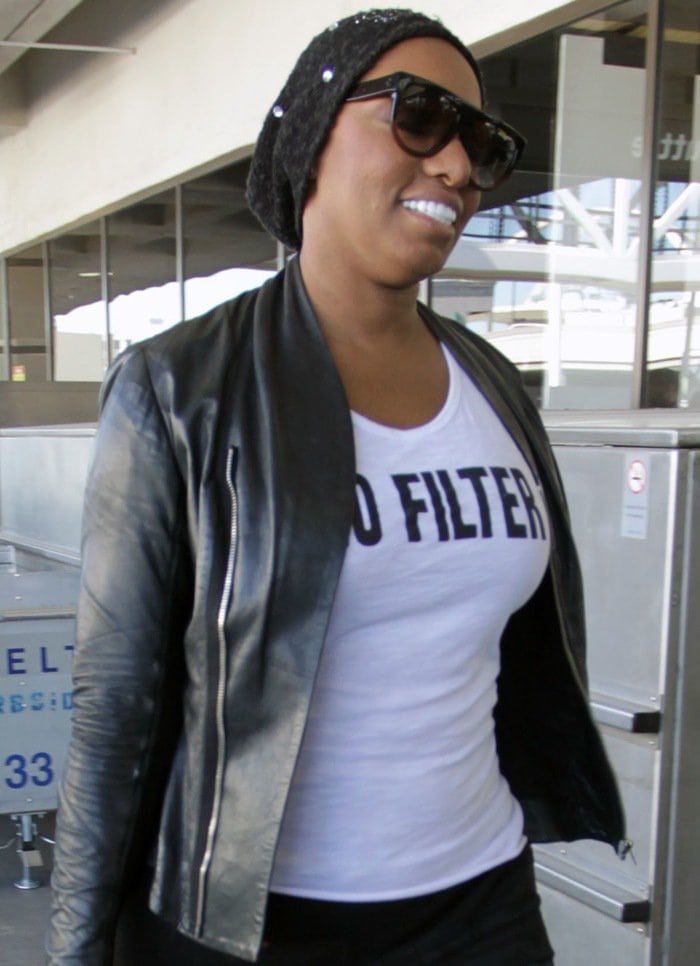 NeNe Leakes wears a white "No Filter" t-shirt at Los Angeles International Airport (LAX) on February 12, 2015
The 47-year-old American television personality, actress, producer, author and fashion designer sported black tracksuit pants paired with a white "No Filter" t-shirt and a black leather jacket.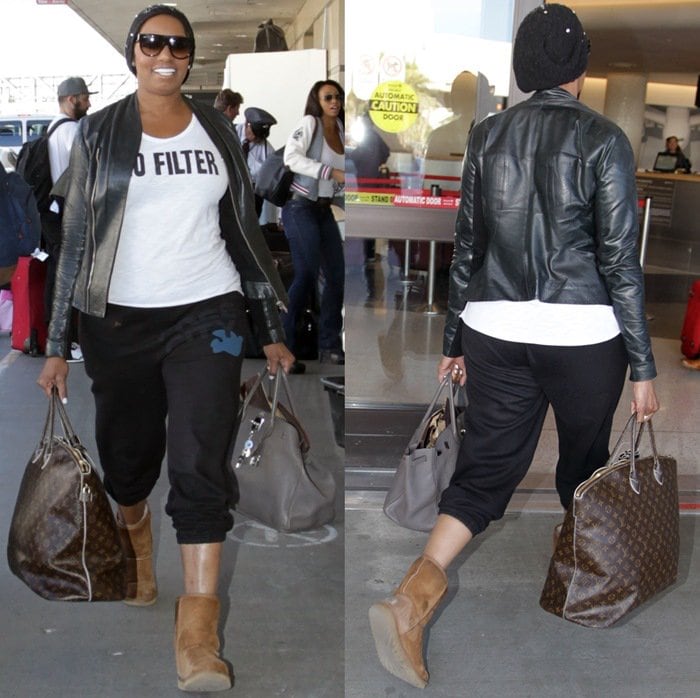 NeNe Leakes in black tracksuit pants toting a Louis Vuitton carryall
She carried a well-used grey Hermès Birkin bag and a Louis Vuitton carryall. Would you wear this outfit to the airport?
NeNe Leakes showed off her dirty UGG boots
Since UGG Australia is the most counterfeited brand in the world, Nene should check our guide on how to spot fake UGG boots in case she decides to buy a new pair.
We love the new UGG Australia "Selene" sheepskin boots that you can find at Nordstrom and Amazon. They feature fixed, decorative rope inspired bows along the back shafts.
UGG Australia Selene Boots, $154.95 at Nordstrom and Amazon
A pretty rope bow updates an iconic suede boot grounded with a winter-ready EVA sole. The soft, cozy lining is made from genuine shearling and plush UGGpure, a textile made entirely from wool but engineered to feel and wear like genuine shearling.
Credit: WENN