Lucy Hale's Blumhouse's Fantasy Island (or simply Fantasy Island), a 2020 American supernatural horror film, has performed poorly at the box office following its release in the United States on February 14, 2020.
Lucy Hale leaving her gym in yoga pants on February 25, 2020, in Los Angeles, California
Despite receiving negative reviews from critics, the raven-haired actress was smiling in a chic Melody Ehsani jacket, a white tank top, and yoga pants while leaving her gym on Monday morning.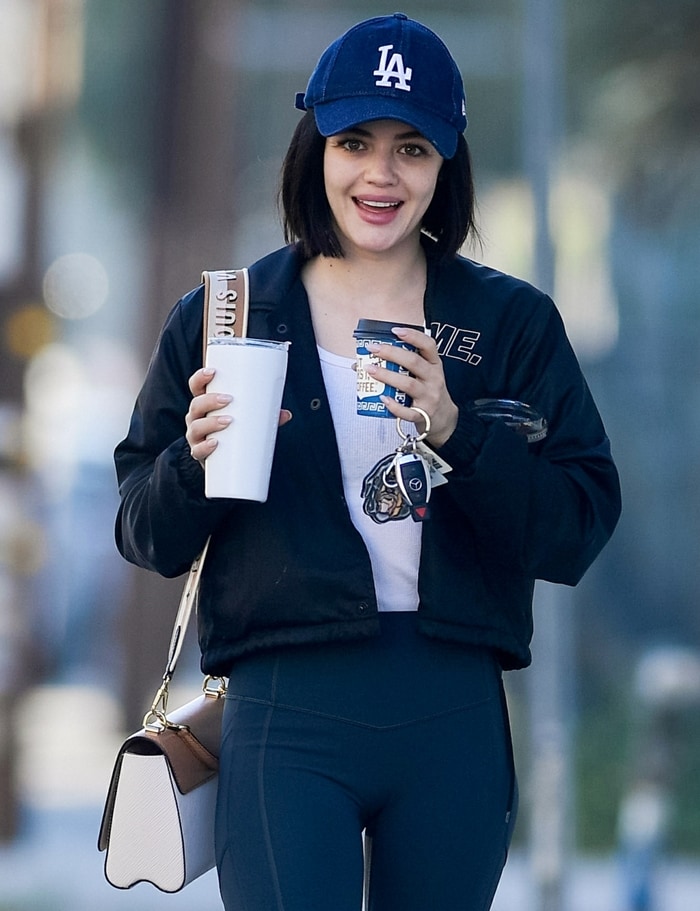 Lucy Hale carrying a dog keyring from Givenchy and a Twist MM handbag from Louis Vuitton
She completed her look with a Los Angeles Dodgers baseball hat (available at Amazon), a Twist MM handbag in Beige Tivoli Epi leather from Louis Vuitton, a multicolored dog keyring from Givenchy ($239 at Farfetch), and Adidas Ultraboost 19 shoes (available at Zappos).
Givenchy Dog Keyring, $239 at Farfetch
One day earlier, Lucy carried the same handbag while out for lunch with a friend. Her new musical comedy-drama television series, Katy Keene, premiered on February 6, 2020, on The CW.
Lucy Hale wearing black Dior pumps featuring an embroidered J'Adior ribbon on February 24, 2020, in Los Angeles, California
The 30-year-old American actress/singer styled a black blazer with matching jeans, a white ribbed tank top, and sling-back pumps from Dior in black technical canvas featuring an embroidered J'Adior ribbon. You can buy them for $890 at Dior.
J'Adior Slingback in Black Technical Fabric, $890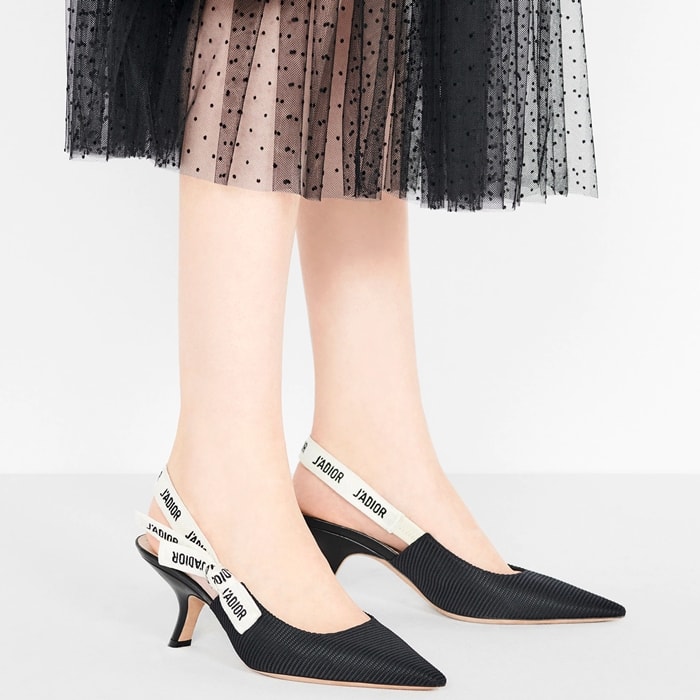 Credit: Instar/ WENN