If Dolce & Gabbana's Spring/Summer 2014 collection revisits the designers' Sicilian heritage, the brand's Fall/Winter 2014 collection, on the other hand, transports us to the fascinating and romantic Byzantine Empire.
The powerful team behind this fashion powerhouse, Domenico Dolce and Stefano Gabbana, used Byzantine mosaics as inspiration for this collection, particularly the ones found on Sicily's Cathedral of Monreale. The 6th century mosaics of this Italian basilica were incorporated into dresses, jewels, bags, and shoes. Dresses were adorned with Monreale's famous Byzantine and Venetian mosaics, and lacy frocks in ruby red were abundant.
Shoes, as we've mentioned, were not spared. The rich and extravagant shades of Byzantine art can be found in many of their styles. There are shoes in ornate gold, bejeweled pumps, sandals with metal cage heels, and more that will dazzle the senses. Opulence and details define this amazing collection.
Our favorite from this collection are the cage sandals that literally sport cages as heels.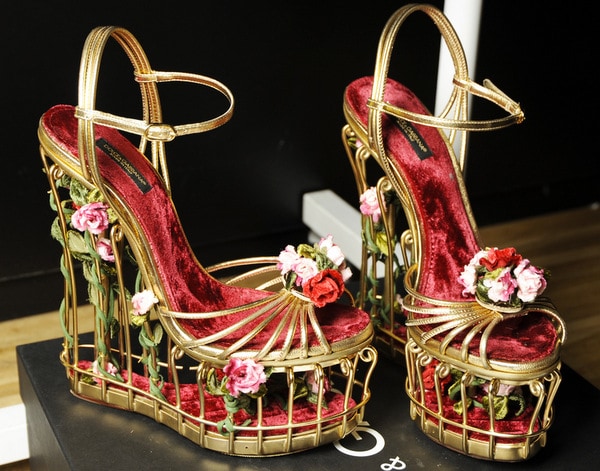 These cage sandals are embellished with roses, are crafted in Italy from gold leather, feature cages made from metal, and have velvet insoles.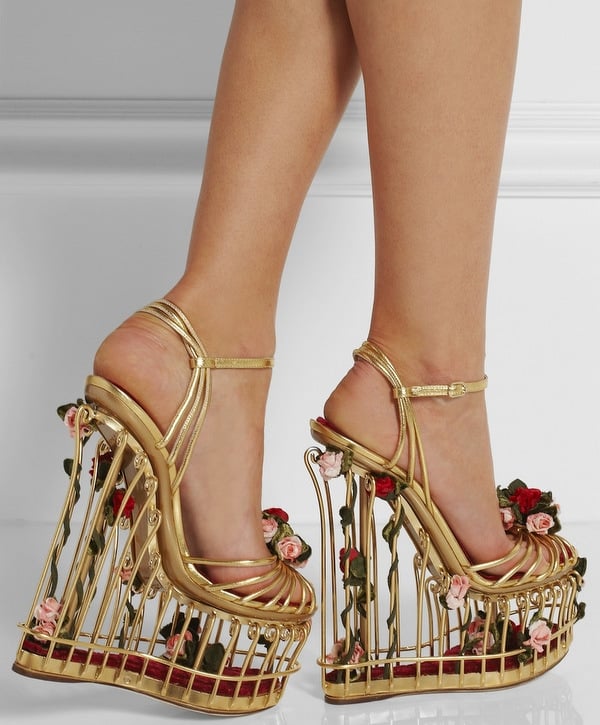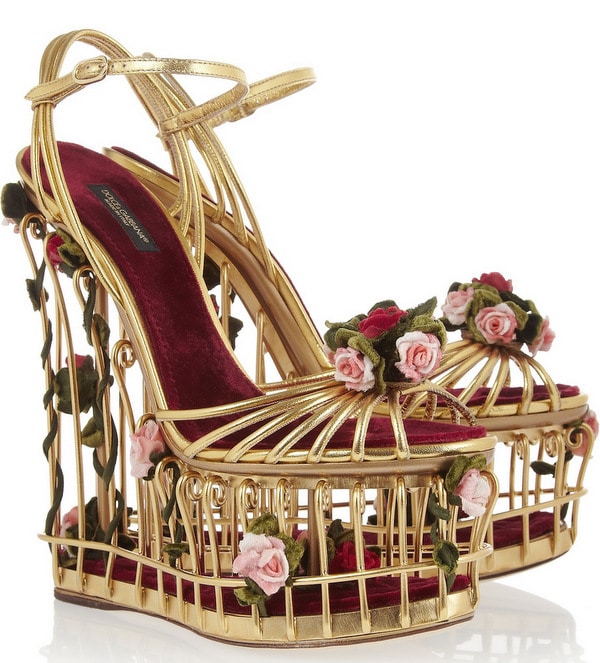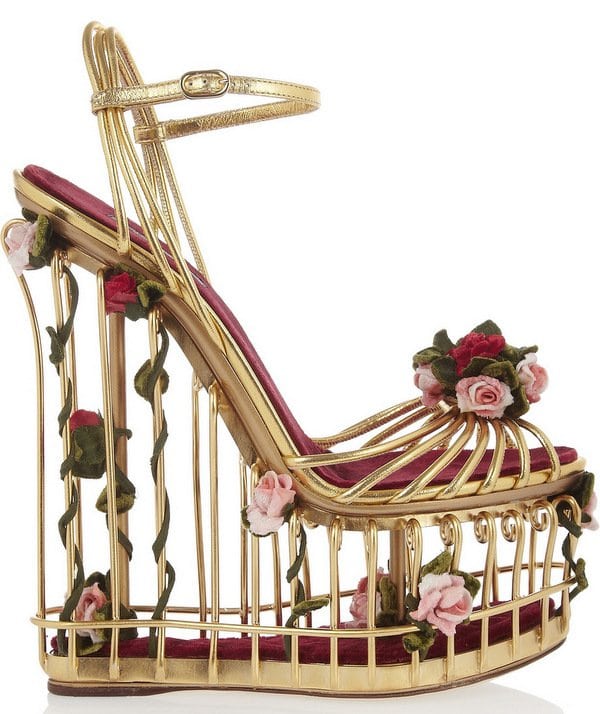 This style is truly wonderful!
Check out the rest of the shoes from Dolce & Gabbana's fall/winter 2014 collection.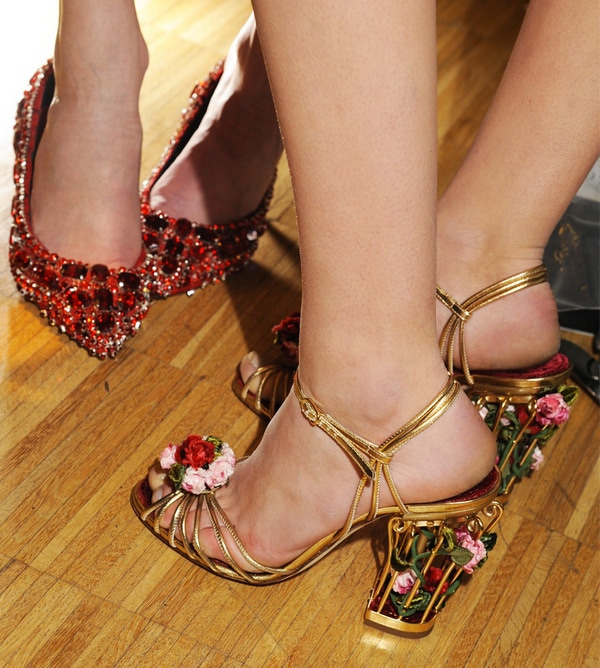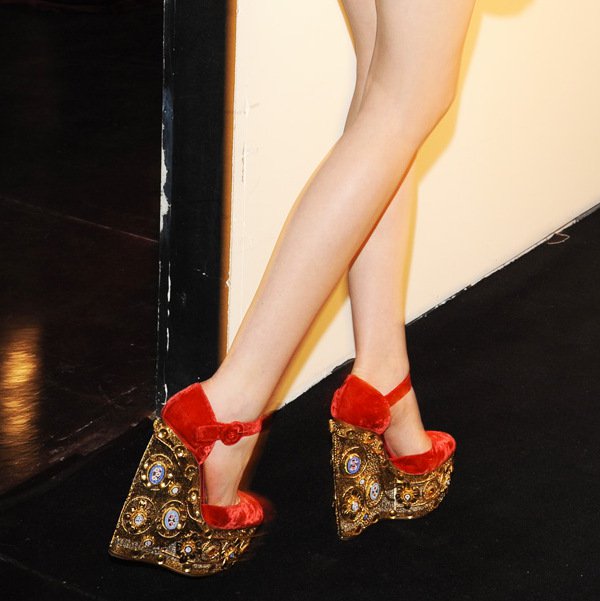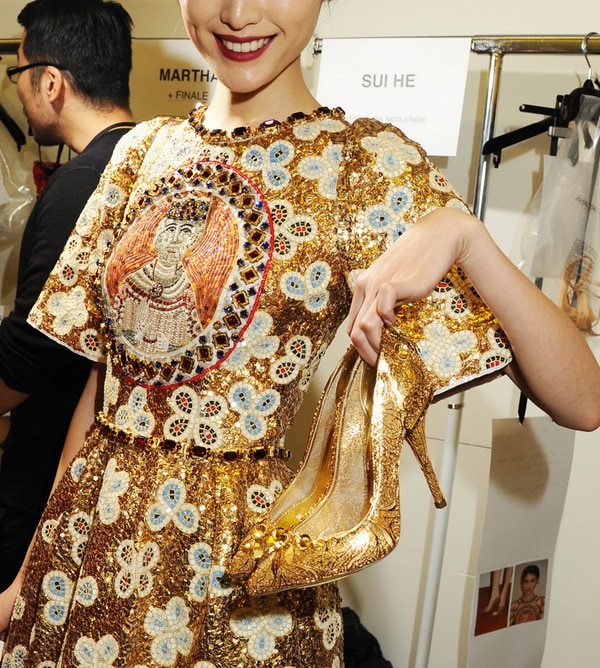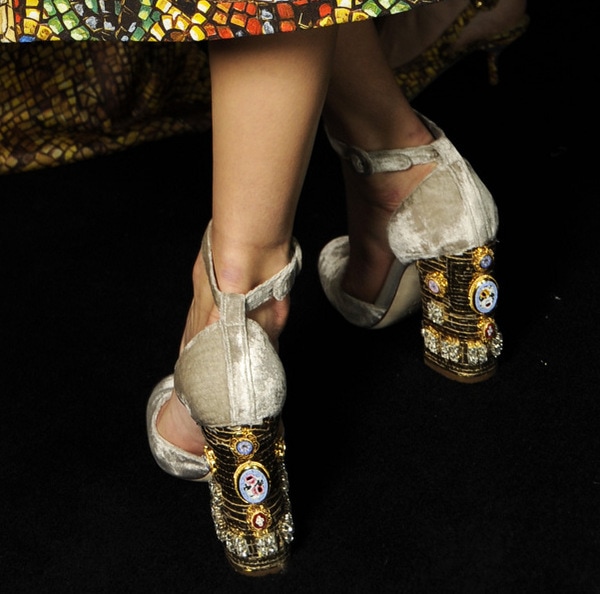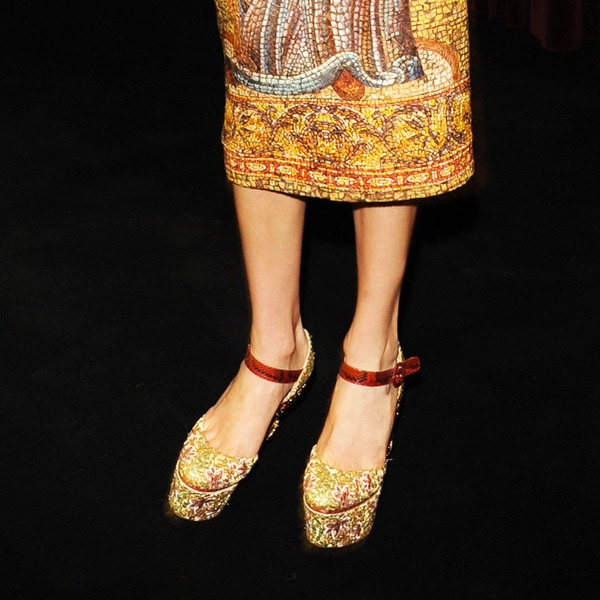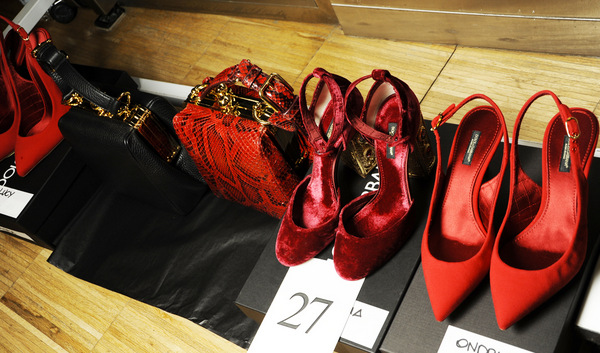 Credit: Swide.com