It's a question that has stumped many people for a long time: what exactly should you wear to church, and how conservative should you be? Well, that depends on a few different things.
This guide was written by one of our female Christian writers and will teach you the dos and don'ts of what to wear to church.
To this day, many people still wonder how they should dress for church and what the Bible says about women's clothing (Credit: Avalon / WENN)
What Does the Bible Say About Church Attire?
One of the many reasons why people argue about what's appropriate to wear to church is because of what the Bible says about women's clothing in the following verses:
1 Timothy 2:9-10 which says, "likewise also that women should adorn themselves in respectable apparel, with modesty and self-control, not with braided hair and gold or pearls or costly attire, but with what is proper for women who profess godliness—with good works."
1 Peter 3:3-4 states, "Do not let your adorning be external—the braiding of hair and the putting on of gold jewelry, or the clothing you wear— but let your adorning be the hidden person of the heart with the imperishable beauty of a gentle and quiet spirit, which in God's sight is very precious."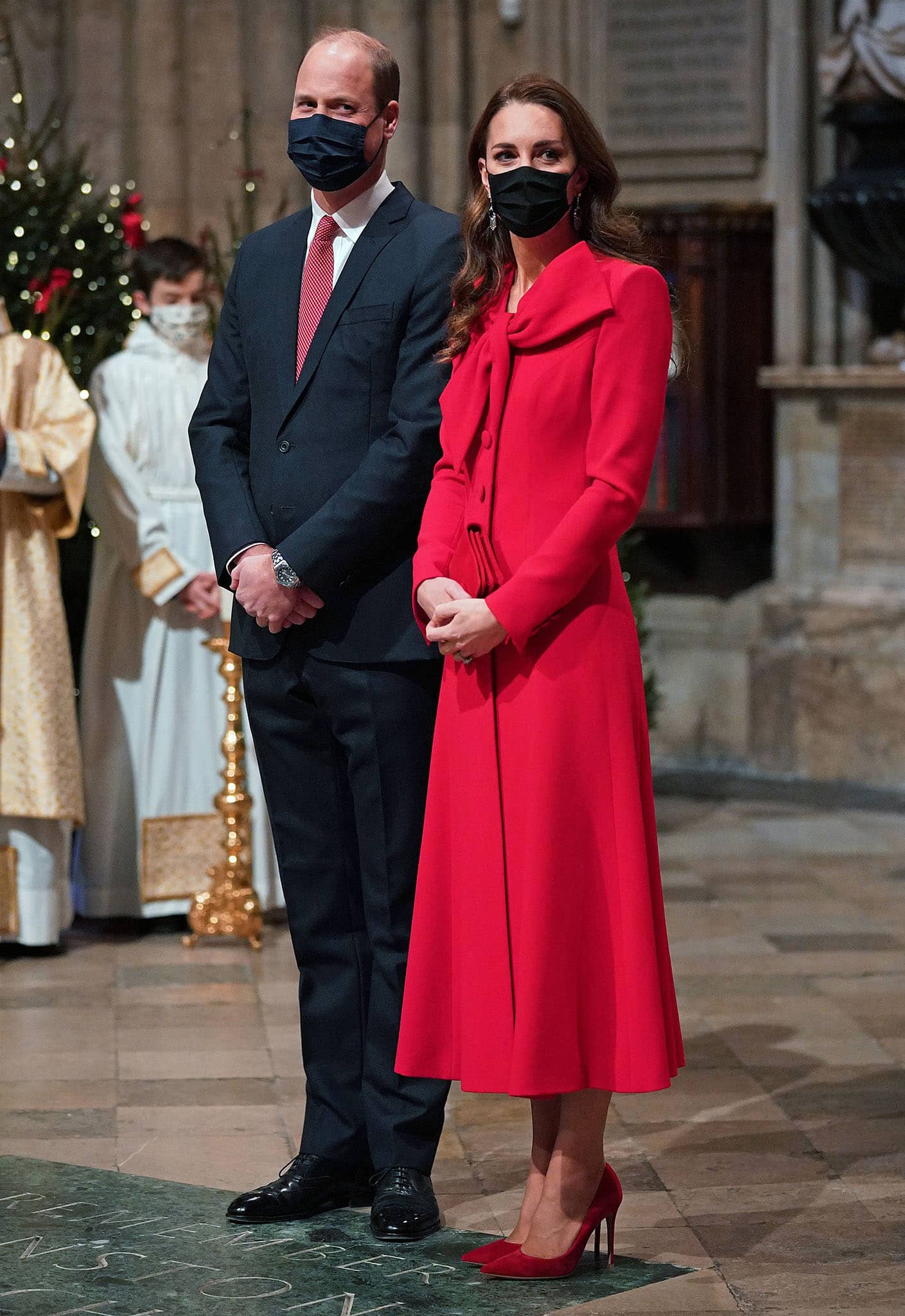 The Duke and Duchess of Cambridge attend the Together at Christmas community carol service at Westminster Abbey, London on December 8, 2021 (Credit: Mega / WENN)
Now here's the thing, I'm not a scholar of the Bible, and I didn't attend Seminary, but I am a pastor's daughter, and I've been going to church since I was a baby.
I've read these passages and heard them talked about in sermons. If there's anything I've learned, it's that you should never take the Bible out of context, and that's essentially what I just did by not providing the Scripture surrounding those verses and putting them into perspective.
All of these verses were said to a specific people group or church at a particular point in time. So, when we look at these verses contextually instead of as a rule book for how we should act and dress today, we see that women in the time period this was written would use their braided hair and gold jewelry to get attention from others.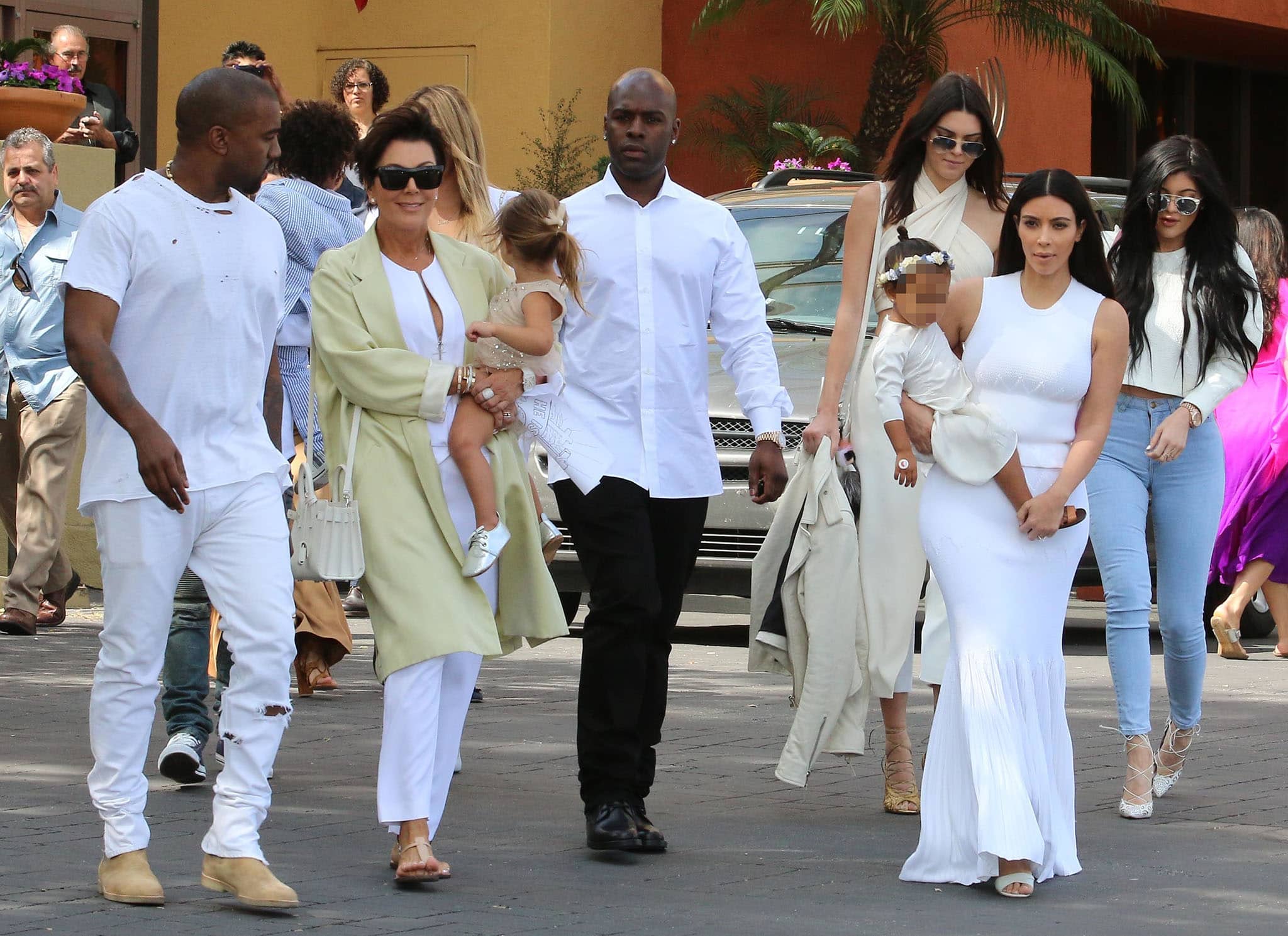 The Kardashian-Jenner family turn heads in striking white outfits as they attend church in Woodland Hills on April 5, 2015 (Credit: WENN)
Paul, the writer of 1 Timothy, seems to be saying that we shouldn't act or dress in a way just so that others pay attention to us.
Instead, we should be respected for who we are on the inside. Of course, you can still braid your hair and wear jewelry. The point is to examine our hearts.
Basically, if you only go to church to look attractive and have others compliment you, then why are you going to church at all? You could easily do that elsewhere.
What if You Attend a More Conservative Church?
When you choose what church you want to attend, it's important to read about what the church believes and talk to the members there.
If you don't agree with how conservative or liberal a church is, then you should probably pick a different one.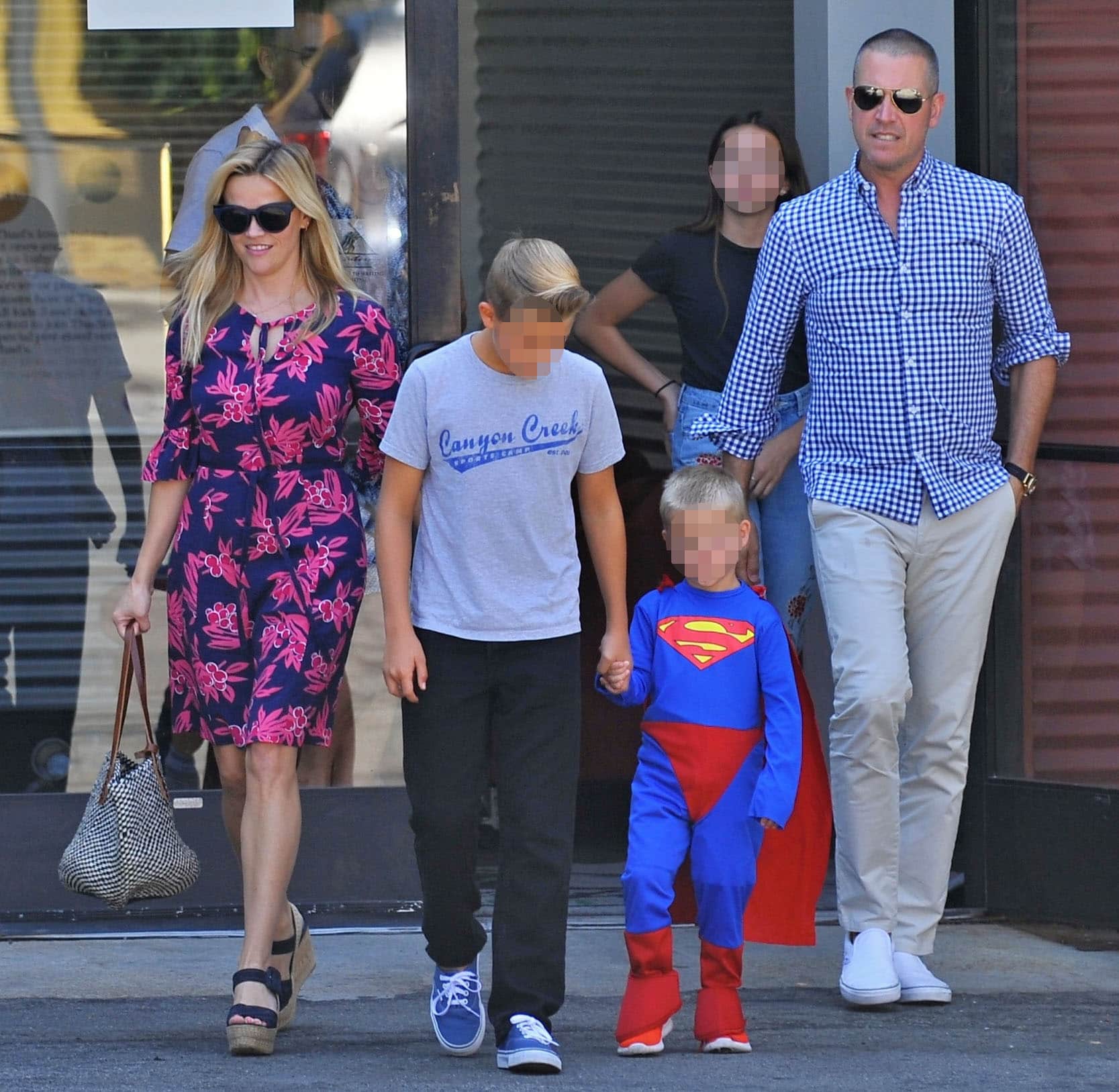 Reese Witherspoon goes to church with her family in a conservative knee-length floral dress on August 28, 2016 (Credit: WENN)
There's a wide spectrum of beliefs in churches today about how people should dress, what you can eat or drink, how involved you should be with politics, and more. No church is perfect, but you can choose which one you most align with.
So, if you decide to go to a more conservative church, then you'll need to respect their boundaries. I grew up going to Baptist churches where my dad was a pastor, and my sister and I mostly wore dresses and skirts.
Jennifer Garner leaving a church with her kids in a blue knit mini dress on January 14, 2018 (Credit: WENN)
However, once I was old enough to choose what I wanted to wear, I opted for jeans and a nice shirt instead. In my situation, I had more eyes on me since I was the pastor's daughter, so I was more aware of what I wore and didn't want to offend anyone.
Can I Wear Jeans to Church?
I realized that you can lose the beautiful parts of your personality by conforming to those around you. I still served in the church and wore ripped jeans, and no one said anything (to my face, at least).
Because it should be about how you love Jesus and love others, not what you wear. I still keep my outfits modest though, because that's who I am and what I feel most comfortable in.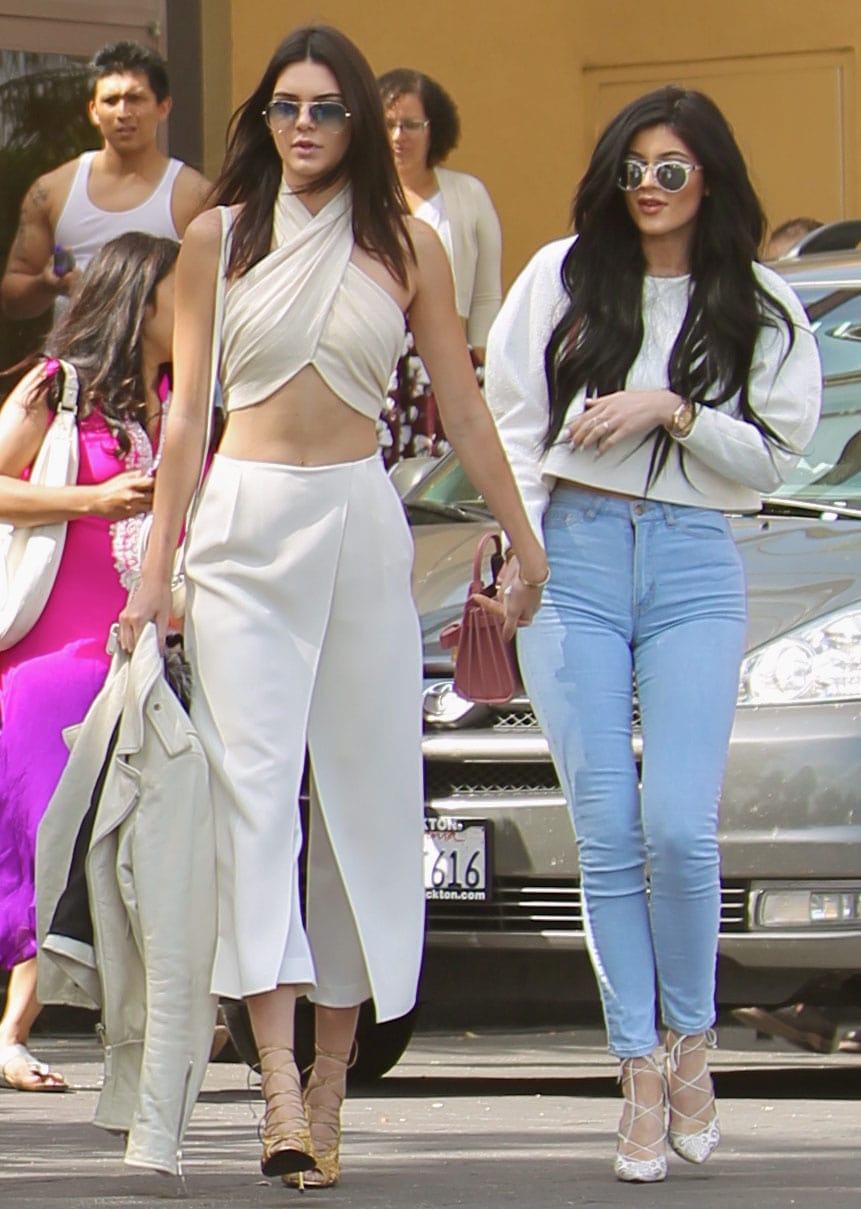 Kendall and Kylie Jenner flash their abs in crop tops, pants, and jeans during church service (Credit: VALPO NNEWs / WENN)
I say yes, you can wear jeans to church. Personally, I think it's sad that we have to regulate what people wear in order to worship Jesus, but I see Paul's point about distraction.
Maybe your outfit draws attention away from the service for someone and to your body instead. Is that your fault? No. But we can still be mindful of how we present ourselves in church.
Gwen Stefani attends church service in skinny jeans on October 22, 2017 (Credit: WENN)
Helpful Tips
Think about why you choose to wear the clothes you do. If you love fashion and think it's fun or comfortable to wear what you wear to church, then that's great!
If you're wearing an outfit to draw the attention of someone with your looks, then I'd challenge you to start a conversation with them instead and get to know them. Let them see the real you, not just how beautiful you are on the outside, but on the inside too.
Respect the opinions of others at your church. You don't have to agree with someone to respect them. Maybe a member of the congregation approaches you and says they have an issue with how you dress.
Instead of getting defensive, talk to them about why they feel that way. Maybe it has nothing to do with you and more about how they see themselves, or maybe they will make a good point about something you haven't considered.
Either way, be thankful that individual decided to say something to your face instead of only behind your back.
What you choose to wear is not who you are. Regardless of what people say to you or about you, your clothes do not define you. Maybe that's also why Paul said what he said: because people thought their confidence and security came from how they appeared outwardly instead of receiving that from God.
In typical Kardashian fashion, in April 2016 reality TV's royal family celebrated Easter Sunday in style.
The fashion-conscious brood stepped out in their Sunday best, wearing coordinating white ensembles as they headed to church in Agoura Hills.
Unfortunately, Kendall Jenner didn't seem to get the family memo.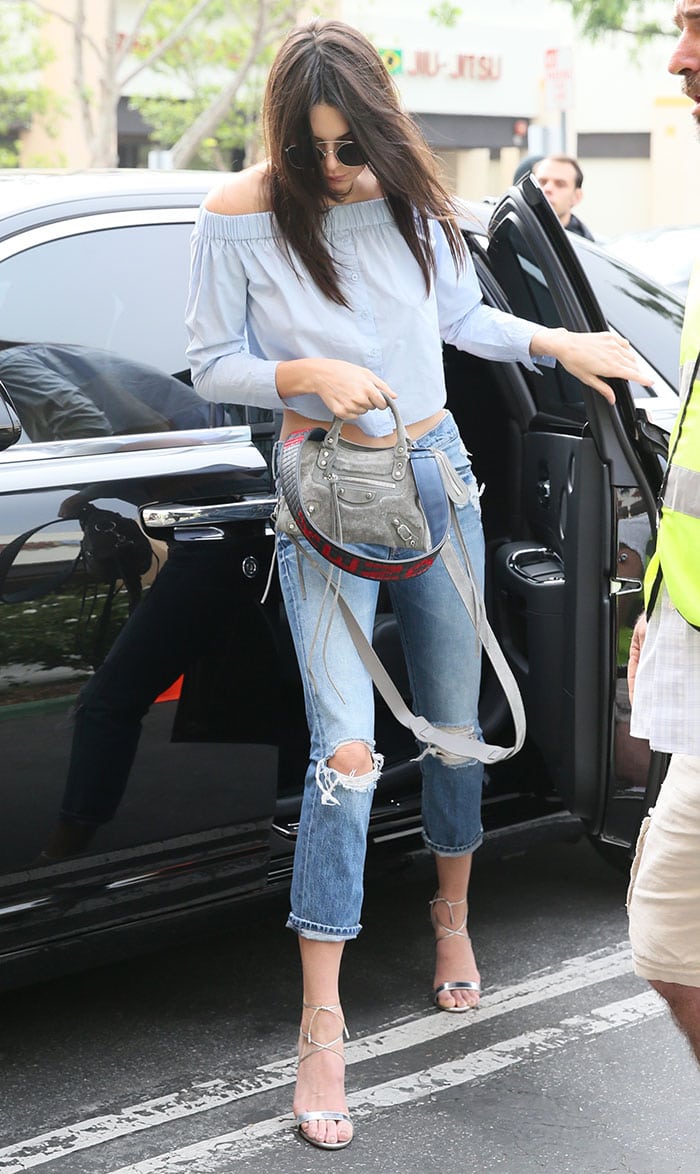 Kendall Jenner wears her hair down for Easter Sunday service on March 27, 2016, at California Community Church (Credit: Michael Wright / WENN)
The model-of-the-moment opted to go the casual route in a pale blue off-the-shoulder crop top by H&M and a pair of Mother "Vagabond" ripped jeans.
This edgy midriff-baring street-style number is clearly not your average church outfit.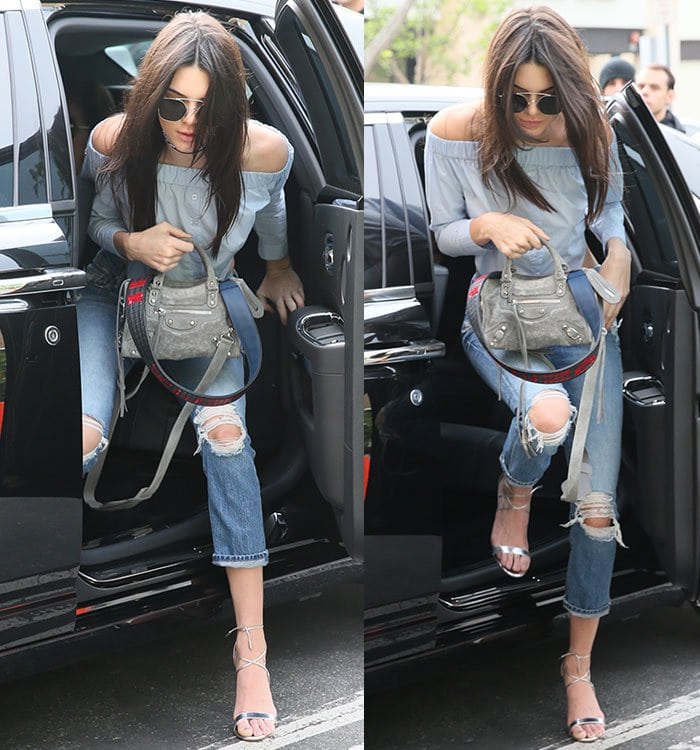 Kendall Jenner wears an H&M top with Mother jeans to a Sunday church service (Credit: Michael Wright / WENN)
The 20-year-old reality star dressed up the look a bit with a pair of silver sandals. She also added more style to the look with an embellished choker, a pair of aviators by Azalea, and a gray Balenciaga bag.
Kendall picked the Aquazzura "Linda" sandals for her feet. They are made of metallic silver leather and feature thin crisscross straps that tie at the back, open toes, and about 4.25-inch heels.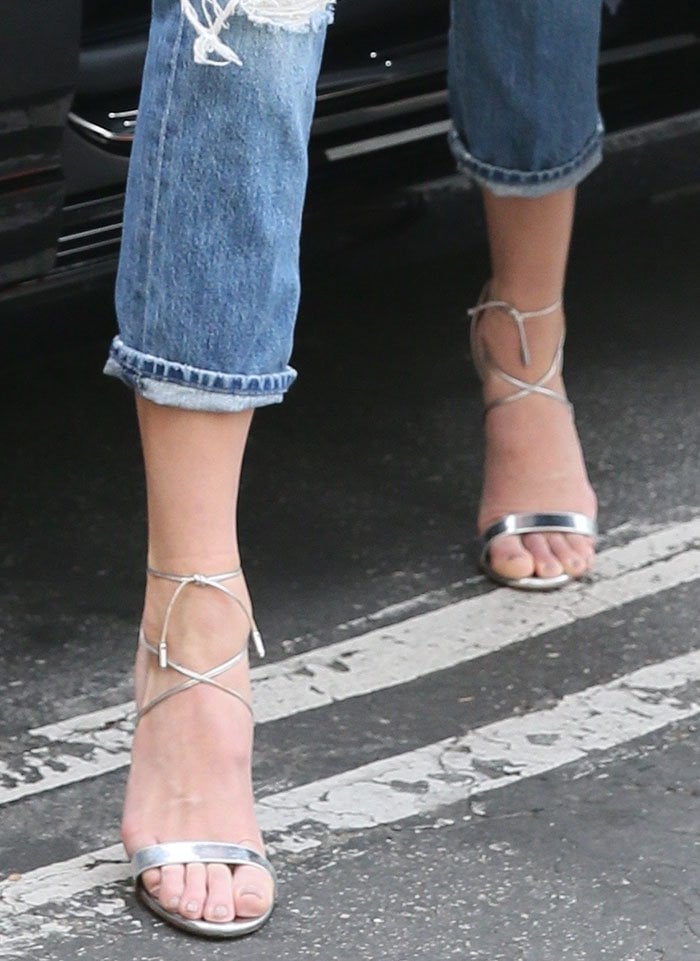 Kendall Jenner's feet in silver Aquazzura sandals (Credit: Michael Wright / WENN)
You can get these Aquazzura sandals in a variety of versions at Farfetch and Nordstrom.
Silver Metallic Aquazzura "Linda" Dress Sandals, $675 – $995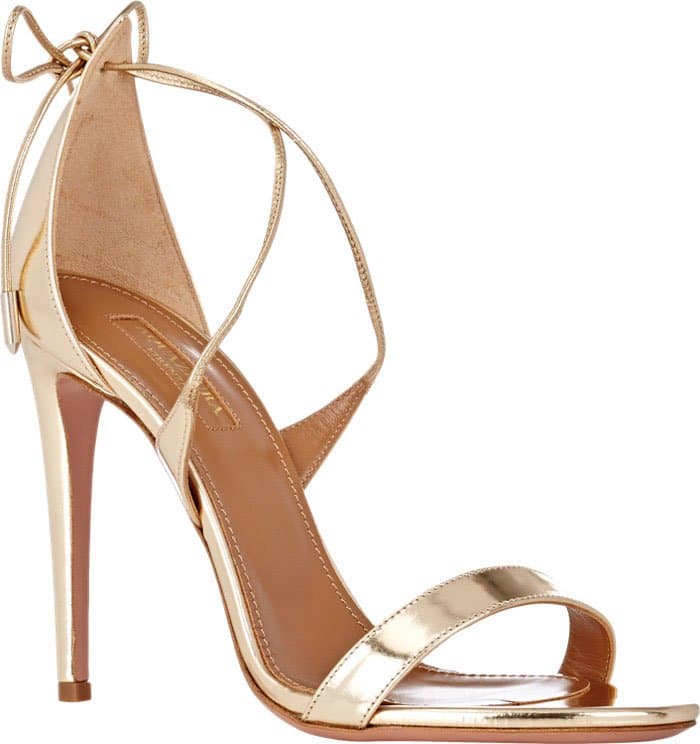 Gold Metallic Aquazzura "Linda" Dress Sandals, $675 – $995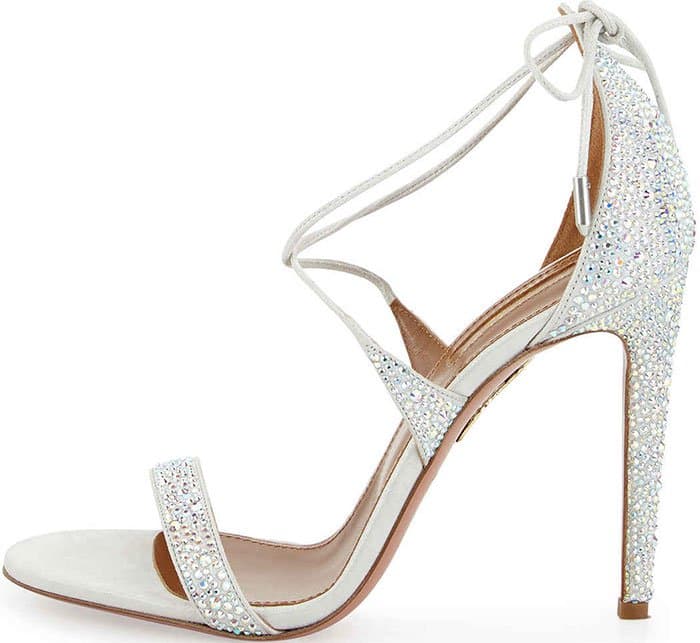 Crystal-Embellished Aquazzura "Linda" Dress Sandals, $675 – $995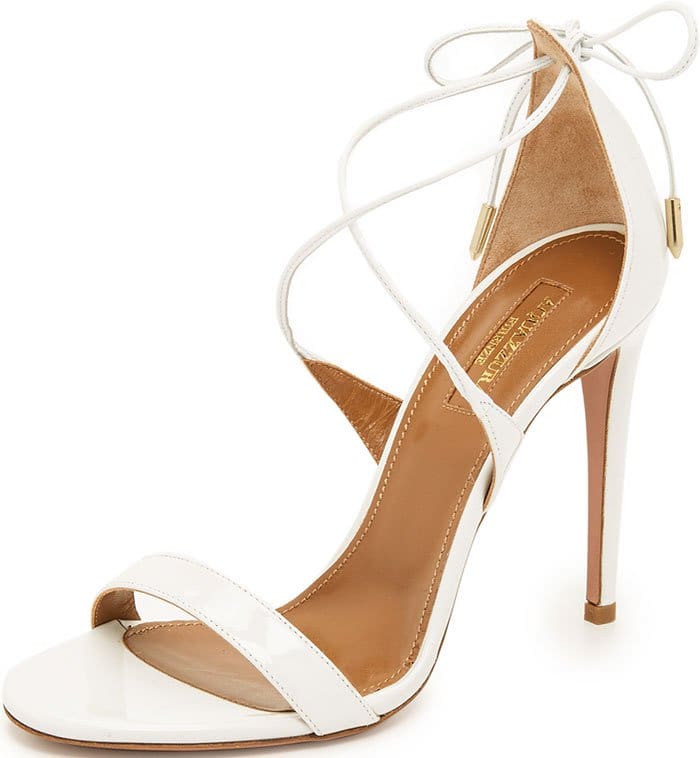 White Aquazzura "Linda" Dress Sandals, $675 – $995