Dries Van Noten did not hold back on the details for his Spring/Summer 2014 show during Paris Fashion Week.
He transformed a warehouse into a heady dreamscape and showed off his newest pieces that seemed to have been inspired by free spirits dancing around a bonfire under a canopy of stars. The collection was eclectic, dreamy, absolutely beautiful, and distinctly his.
Models showing off Dries Van Noten's latest creations from his Spring/Summer 2014 Ready-to-Wear collection for Paris Fashion Week held in Paris, France, on September 25, 2013
It was an enchanting parade of floral prints, lovely fabrics, intricate embroidery, ornate details, ruffles, pleats, silk, tassels, fringe, beautiful patterns, and splashes of gold. The models sashayed down the catwalk with flecks of gold on their hair and some of the most fabulous shoes ever seen on the runway.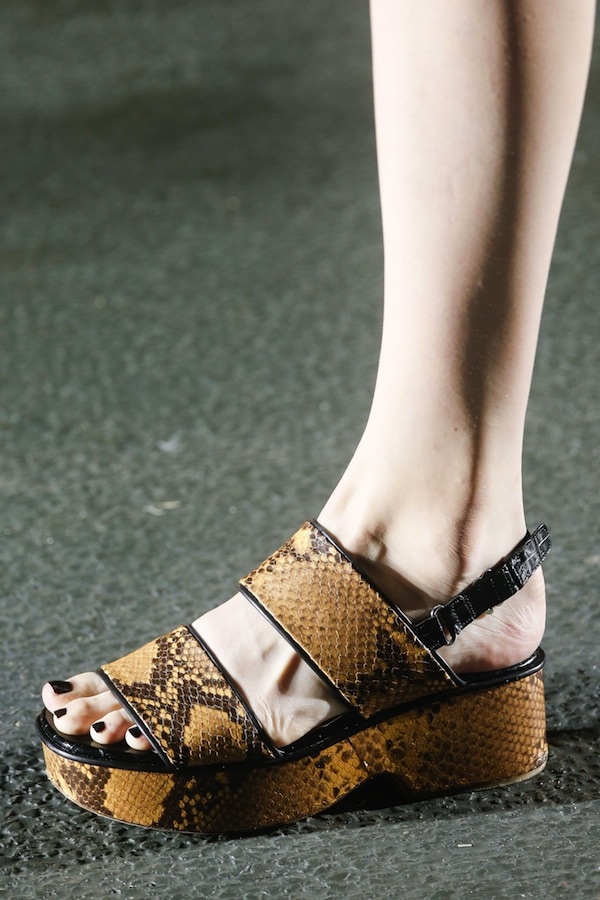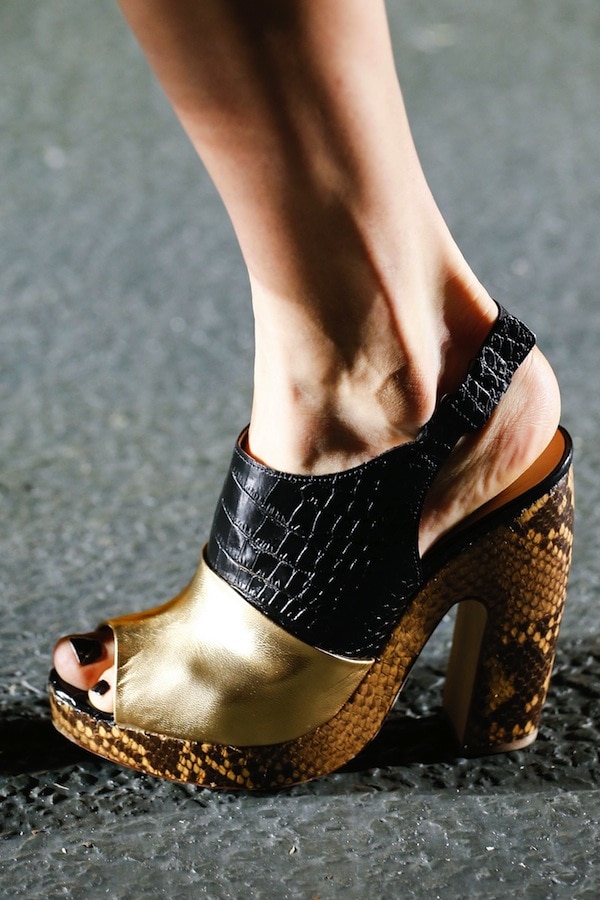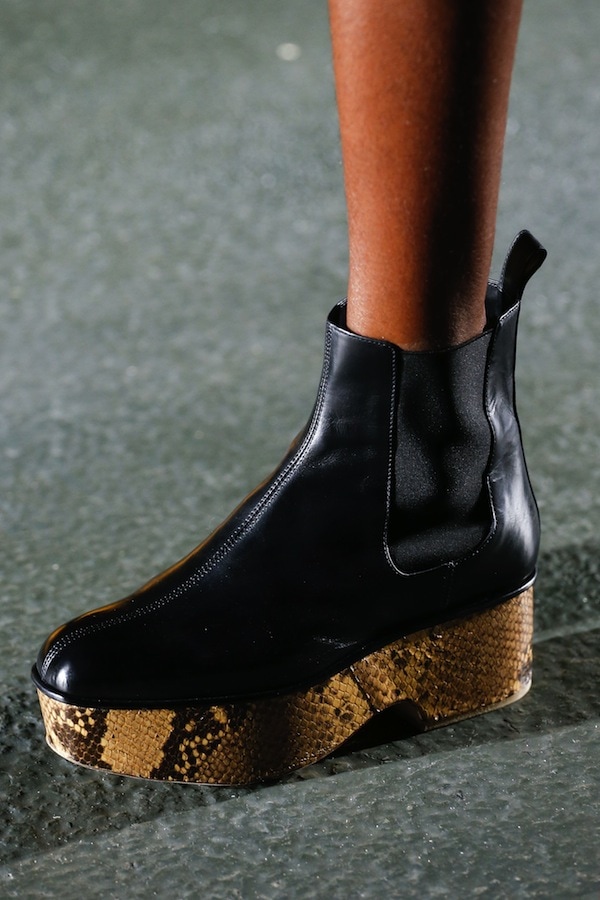 A sneak peek at the shoes from Dries Van Noten's Spring/Summer 2014 Ready-to-Wear collection presented during Paris Fashion Week in Paris, France, on September 25, 2013
Dries Van Noten has created a collection of pieces that are mesmerizing and utterly enchanting. It was a vision of sheer bliss and understated elegance with an eerie and dreamlike vibe that can also be attributed to the haunting bass lines of Radiohead bassist Colin Greenwood, who provided the soundtrack for the fashion show.
The attention to detail is amazing, and you can tell that a lot of thought and careful planning went into the work for his latest collection. Take a look at the details on his chunky platform sandals and boots. Each piece is so distinct that you feel as if the shoes were created specifically for you.
What do you think?
Credit: SIPA / WENN