So was Jessica Simpson drunk while hawking her clothing line on the Home Shopping Network on Thursday evening? Viewers are convinced that she was after she slurred, mumbled, and swayed practically all throughout the two-hour segment. The 35-year-old entertainer-slash-business-mogul made offhand remarks about her mother's age, drawled excessively while describing gray jeans as "sexy", and even wantonly forgot the name of one of the shoes she was supposed to be selling.
Watch Jessica sell clothes and shoes from her eponymous shoe brand on HSN in drunken master style:
Jessica Simpson forgetting the name of her own shoes from her own clothing line during her guest appearance on the Home Shopping Network on September 17, 2015
Jessica Simpson appearing to be inebriated while selling the Jessica Simpson 10th Anniversary Collection on HSN
Drunk or not, it all doesn't matter to Jessica's endline because the show was a resounding success. It seems the blond beauty's inebriated antics got more people tuning in. She is now laughing all the way to bank after selling each and every piece featured from her collection!
Apart from the successful show, we also got to commend Jessica for managing to stay up and not stumble around in her 4-inch heels. She forgot the name of her own shoes while on air, but we've ID'ed them as her own Jessica Simpson "Claudette" pumps. The d'Orsay shoe style comes in the usual versatile black, nude, and gray colors, but it's also got other fun variations below.
Check them all out at 6pm, Amazon and Zappos.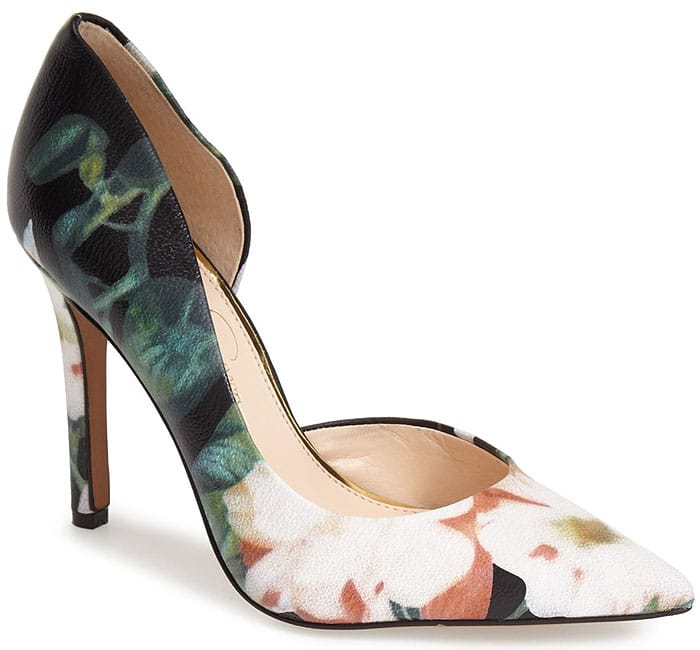 Jessica Simpson "Claudette" Pumps in Black Multi, $26.99 – $79.99 at 6pm, Amazon and Zappos
Jessica Simpson "Claudette" Pumps in Black/Navy, $26.99 – $79.99 at 6pm, Amazon and Zappos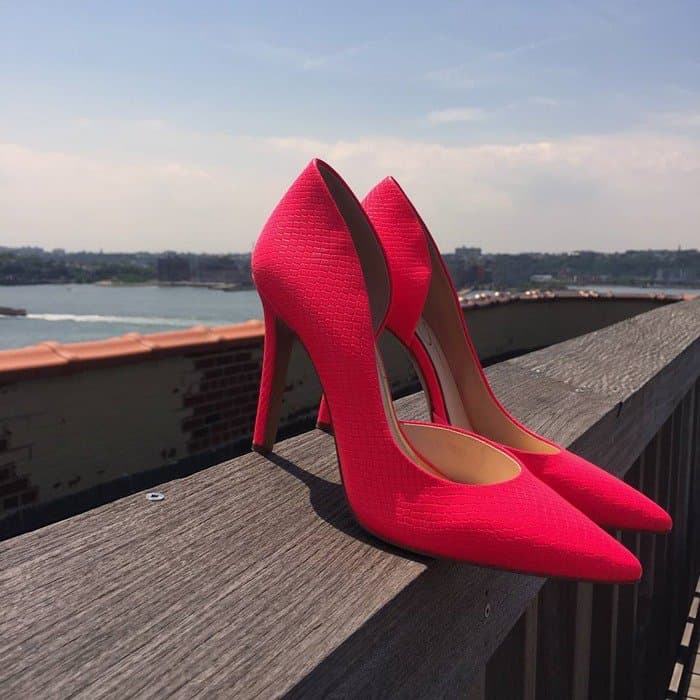 Jessica Simpson "Claudette" Pumps in Ultra Pink, $26.99 – $79.99 at 6pm, Amazon and Zappos
Jessica Simpson "Claudette" Pumps in Deep Purple, $26.99 – $79.99 at 6pm, Amazon and Zappos
Jessica Simpson "Claudette" Pumps in Charcoal Fabric, $26.99 – $79.99 at 6pm, Amazon and Zappos