Here's the second half of my Bad to the Bone Dsquared2 post. I have to warn you, the offering here isn't as many as the first batch. But this set is by far "badder" than bad. It's a thousand fold edgier, darker, crazier, and insanely more delightful. If seeing those Ribcage Heels the other day gave you a "shoe-gasm", then girl, these Dsquared2 spinal cord heels will probably knock you out into an utter euphoric state; in a good way of course.
Well, here's your shoe fix for the day – another round of Dsquared2's bone heeled footwear:
The Peep Toe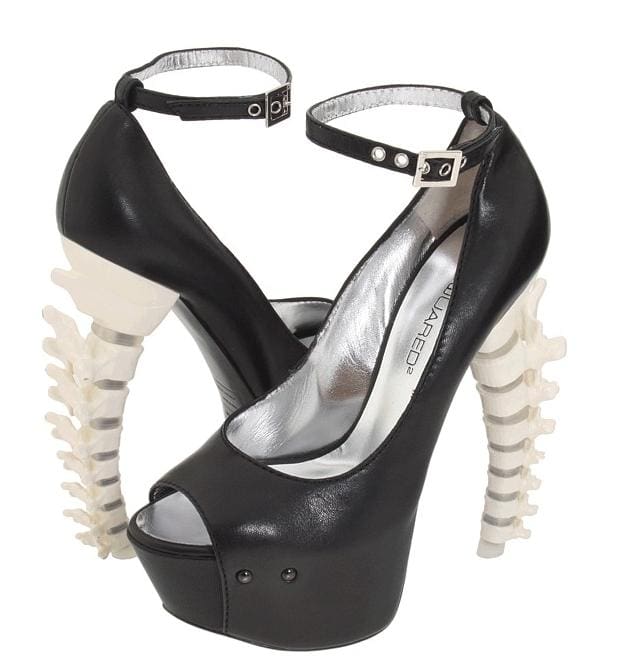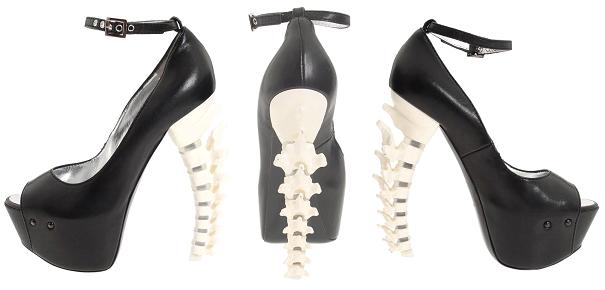 Dsquared2 Spinal Cord Peep Toe Pumps, $1279
The Bootie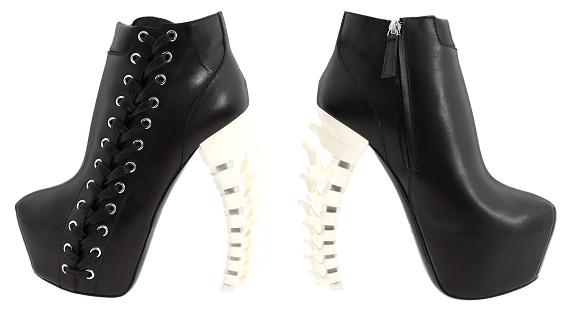 Dsquared2 Spinal Cord Platform Booties, $1499
The High Boot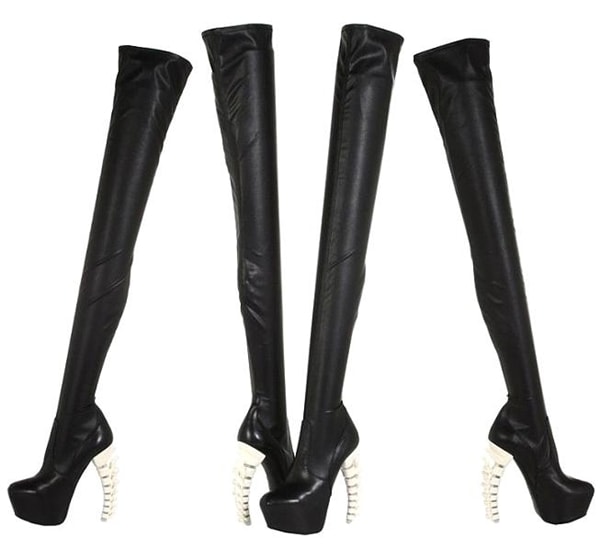 Dsquared2 Spinal Cord Over the Knee Boots, $1654
Well, what do you think? Better than the ribcage heels? My favorite is the bootie, which pair do you like the most?