In line with Lifetime's new direction toward edgier TV programs, the network is launching a new show, 'Devious Maids', starring five Latina stars — Ana Ortiz, Dania Ramirez, Edy Ganem, Judy Reyes, and Roselyn Sanchez — who play a group of housekeepers with rich and elusive employers. You'll have to tune in to the series premiere on June 23 to find out more about the show.
The stars looked nothing like their roles at the 'Devious Maids' premiere party in Los Angeles on June 17, though. You could never mistake them for housekeepers in their fabulous ensembles.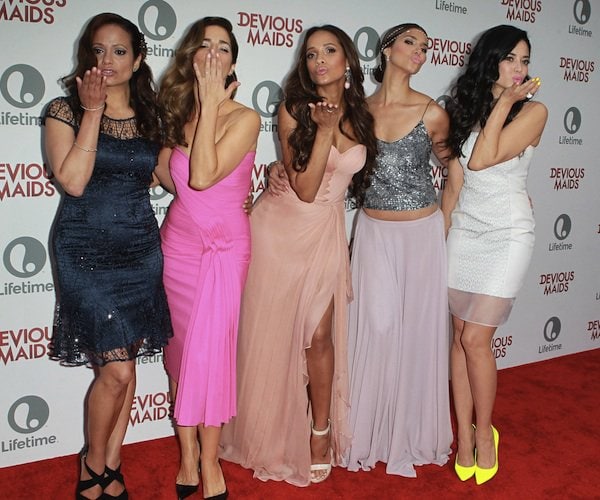 The Devious Maids stars, Judy Reyes, Ana Ortiz, Dania Ramirez, Roselyn Sanchez, and Edy Ganem, posing for pictures at the Devious Maids LA premiere party held at the Bel-Air Bay Club in Pacific Palisades, California on June 17, 2013
One of the cast members, Edy Ganem, really caught our attention. Before 'Devious Maids', the Mexican/Lebanese star played minor roles on other TV series. Since this is her first starring role on the small screen, the premiere party was the perfect opportunity for Edy to shine.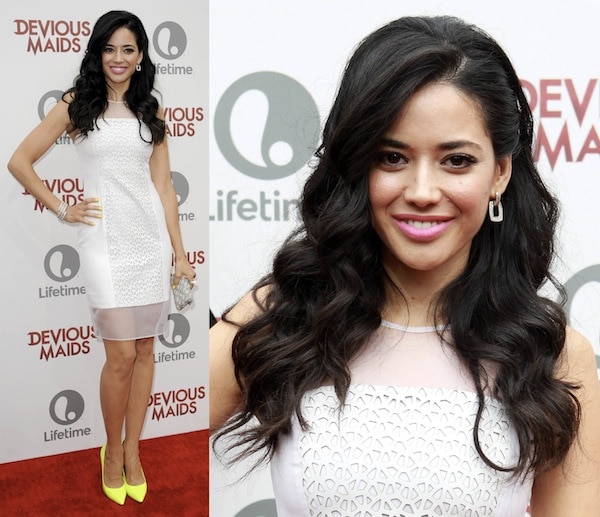 Edy Ganem, a standout at the 'Devious Maids' LA premiere party in Pacific Palisades on June 17, 2013
Edy definitely shone with the help of her neon pumps paired with a form-fitting white dress from Izmaylova. Her bright shoes are the "Sally" pumps from Nine West. What do you think of this pair?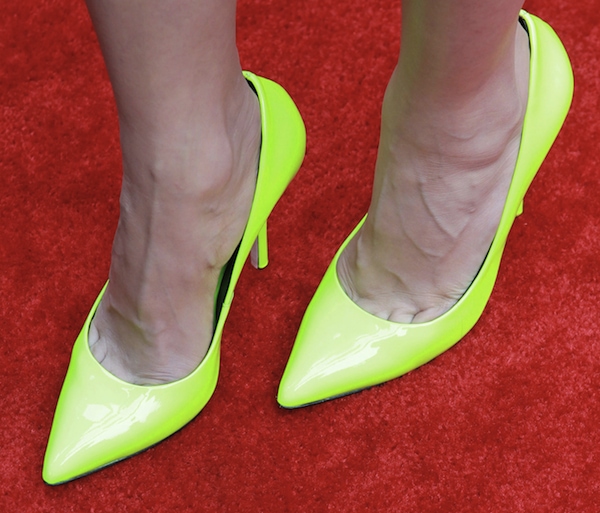 Bright yellow "Sally" pumps from Nine West for a shining star
We're looking forward to seeing more of this hot star; what about you?
Shine bright like Edy with neon pumps that we found at Amazon: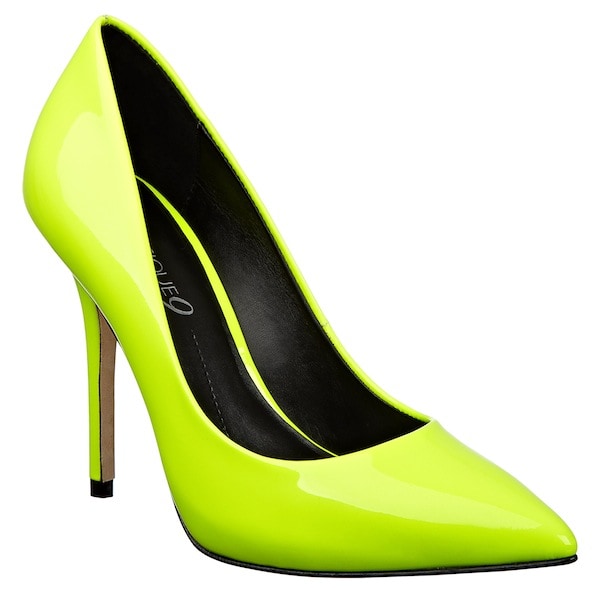 Nine West "Sally" Pumps, $69.99 at Amazon
Credit: Apega / Bridow / FayesVision / WENN