A cult favorite of fashion insiders, Nine West is a clothing & footwear brand for coveted boots, handbags, heels, purses, sandals, and shoes at the forefront of fashion. The American fashion wholesale and retail company is headquartered in White Plains, New York.
Nine West is a fashion brand and retailer that primarily focuses on women's footwear, handbags, and accessories (Credit: JHVEPhoto / Shutterstock)
It was founded in 1983 by Jerome Fisher and Vince Camuto as a footwear brand, and it quickly gained popularity for its stylish and affordable shoes for women. Over the years, Nine West expanded its product offerings to include a wide range of fashion items such as clothing, eyewear, jewelry, and fragrances.
The popular brand filed for bankruptcy and closed all its stores in April 2018. It was then acquired by Authentic Brands Group LLC (ABG). This New York City-based brand management company also owns Sports Illustrated, Herve Leger, Nautica, Frye, Juicy Couture, and Volcom.
Boutique 9 was an upscale line of women's shoes and boots launched in 2009 by Nine West.
In November 2023, Bata India partnered with Authentic Brands Group to produce and distribute Nine West footwear and accessories in India. The collaboration aims to promote Nine West as a prominent lifestyle brand in the Indian market.
Timeless Elegance: Nine West's Bestselling Tatiana Pointy-Toe Pumps
Perfectly poised and fit for any occasion, this bestselling classic pointy-toe pump from Nine West is set on a sky-high, leg-lengthening heel.
Nine West regularly offers the Tatiana in various colors and materials, allowing for personal style preferences and seasonal trends
Available in over 20 colors at Zappos and Amazon, it has been featured on Good Morning America and in countless fashion magazines.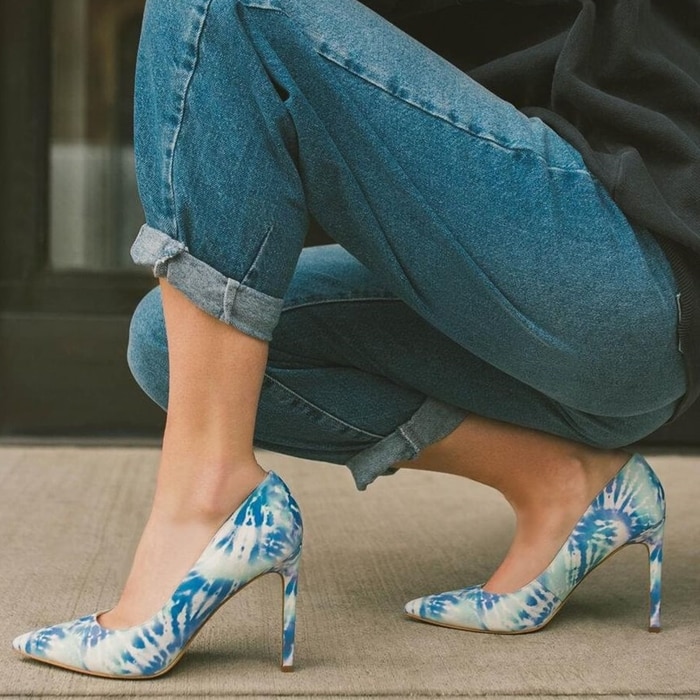 Nine West Tatiana Pointy Toe Pumps, $29.99 – $119.98
Which color is your favorite? According to the reviews, you really can't go wrong with these timeless pumps. Some of the colors available at Nine West include black, blue, cream, pink, green, grey, pink, silver, lilac, and yellow.
The Nine West Tatiana is known for its classic and elegant design, making it a popular choice for both formal and professional settings
I presently own about six pairs of Tatiana pumps and I'm looking to increase my stash. I love these shoes they are so so comfortable
The Nine West Tatiana features a pointed toe and a stiletto heel, embodying a sleek and sophisticated look
Another pump that is comfortable. It runs wide I got an 8 1/2 and they are a little big on me. However, they are comfy. I will wear them when I don't have to do much walking.
The Nine West Tatiana is appreciated for its versatility, as it can be paired with a wide range of outfits, from business attire to evening wear
This is my fifth pair. Needless to say anything else. My only wish is that it would come in tan color.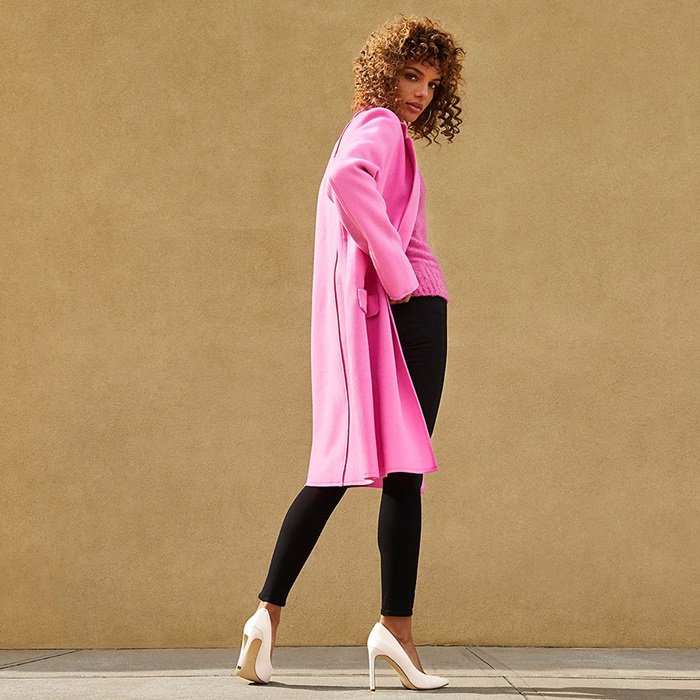 The design of the Tatiana balances both style and relative comfort for a high heel, which has contributed to its popularity among consumers
I am very happy with my purchase, this is a truly lovely shoe for dress up or down. Very classic, stylish, and ladylike. I'm so happy Nine West offers half sizes because you will need it. Order a half size up for true comfort.
The posh and classic Nine West Tatiana pumps are sure to get you noticed in all the right ways
I own three different versions of this same shoe from Nine West and I love them all. The heel is super high and perfect for night time-equally great with a cocktail dress or skinny jeans.
I find that if I order one size up and put a Spenco insole in the front (cut it in 1/2 to fit) and a no-slip heel insert in the back the shoes fit perfectly and are comfortable for hours without the usual ball of foot discomfort from an almost 5 in the heel. You will get tons of compliments on these shoes, they look much more expensive than they are!!
These are great basic pumps with a perfect classic profile. The stiletto heel is perfect for me at about 4 1/2″ but it may be too much for some not used to high heels. The fit is true. I recommend them strongly.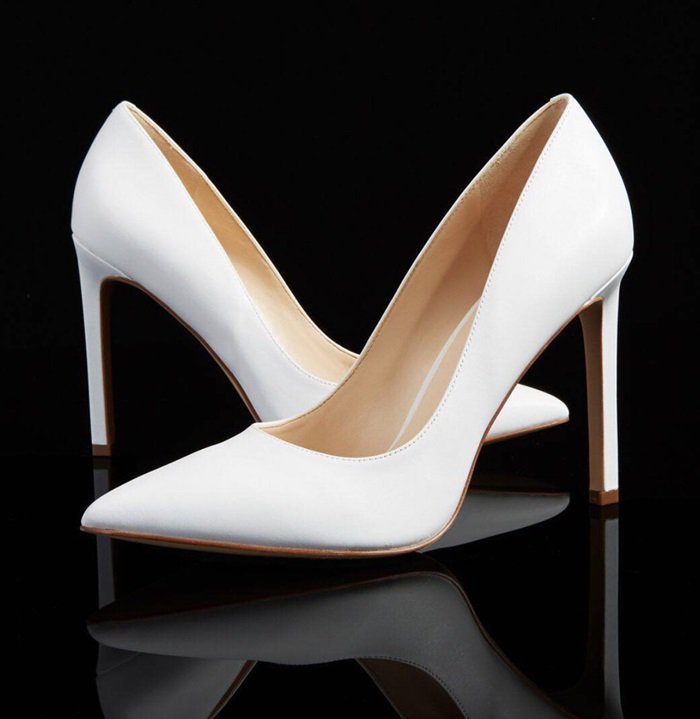 These shoes are so attractive I just had to keep them even if they didn't work for my outfit (but they did!). They were super comfortable and very easy to walk in. I even ran in them. I wore them to my husband's military homecoming. I was on my feet, chasing kids, and waiting and then we all ran up to him when he landed. These shoes are amazing!
Great pump, very sexy and easy to walk in even with the high heel. I love this shoe, I ordered size 12 and they are small, so I'm going to try to stretch rather than returning them because it is so hard to find such a great shoe in my size.
I love Nine West shoes and these shoes are no exception. I love a simple nude stiletto, but I wanted something a little different for going out…these are just right!

They're a slightly shimmery nude, still versatile, but have that little something extra to take them from day to night so easily. Size 7M is my usual size & these fit perfectly. Heel height is just right for what I wanted. Love.