Perfectly poised and fit for any occasion, this bestselling classic pointy-toe pump from Nine West is set on a sky-high, leg-lengthening heel.
Tatiana is a timeless pump that transitions well from work to weekend
Available in over 20 colors at Zappos and Amazon, it has been featured on Good Morning America and in countless fashion magazines.
Tatiana Pointy Toe Pumps,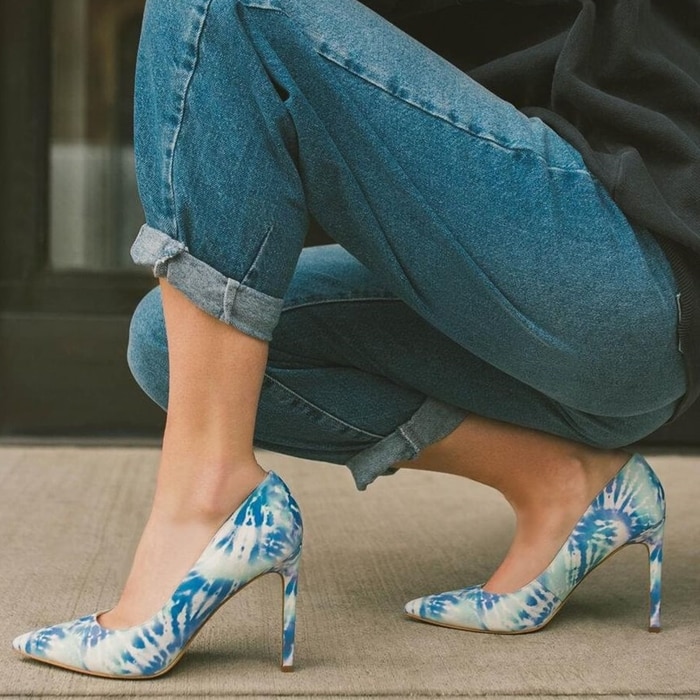 Which color is your favorite? According to the reviews, you really can't go wrong with these timeless pumps. Some of the colors available at Nine West include black, blue, cream, pink, green, grey, pink, silver, lilac, and yellow.
I presently own about six pairs of Tatiana pumps and I'm looking to increase my stash. I love these shoes they are so so comfortable
Another pump that is comfortable. It runs wide I got an 8 1/2 and they are a little big on me. However, they are comfy. I will wear them when I don't have to do much walking.
This is my fifth pair. Needless to say anything else. My only wish is that it would come in tan color.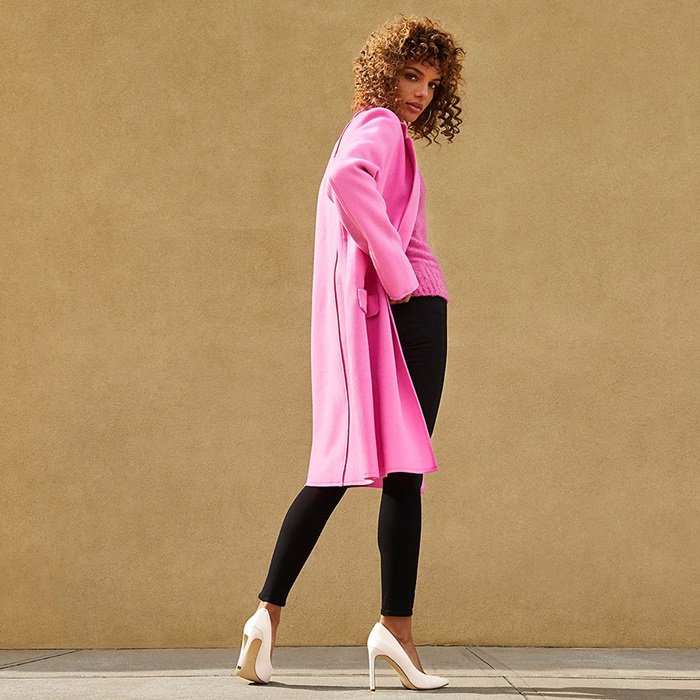 I am very happy with my purchase, this is a truly lovely shoe for dress up or down. Very classic, stylish, and ladylike. I'm so happy Nine West offers half sizes because you will need it. Order a half size up for true comfort.
I own three different versions of this same shoe from Nine West and I love them all. The heel is super high and perfect for night time-equally great with a cocktail dress or skinny jeans.
I find that if I order one size up and put a Spenco insole in the front (cut it in 1/2 to fit) and a no-slip heel insert in the back the shoes fit perfectly and are comfortable for hours without the usual ball of foot discomfort from an almost 5 in the heel. You will get tons of compliments on these shoes, they look much more expensive than they are!!
These are great basic pumps with a perfect classic profile. The stiletto heel is perfect for me at about 4 1/2″ but it may be too much for some not used to high heels. The fit is true. I recommend them strongly.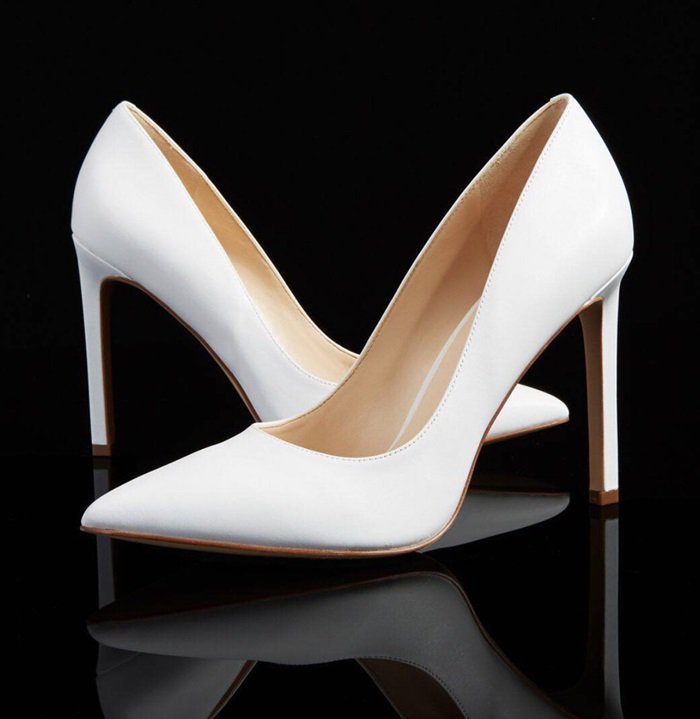 These shoes are so attractive I just had to keep them even if they didn't work for my outfit (but they did!). They were super comfortable and very easy to walk in. I even ran in them. I wore them to my husband's military homecoming. I was on my feet, chasing kids, and waiting and then we all ran up to him when he landed. These shoes are amazing!
Great pump, very sexy and easy to walk in even with the high heel. I love this shoe, I ordered size 12 and they are small, so I'm going to try to stretch rather than returning them because it is so hard to find such a great shoe in my size.
I love Nine West shoes and these shoes are no exception. I love a simple nude stiletto, but I wanted something a little different for going out…these are just right!

They're a slightly shimmery nude, still versatile, but have that little something extra to take them from day to night so easily. Size 7M is my usual size & these fit perfectly. Heel height is just right for what I wanted. Love.