How do you like these leather sandals with semi-precious stones, coin accents, pom-poms, and colorful embroidery?
Handcrafted in Athens, Greece, the lace-up 'Penny Lane' gladiator sandals were inspired by the psychedelic Magical Mystery Tour outfits of the Beatles, Moroccan spice markets, and outdoor music festivals.
Elina Linardaki Penny Lane Lace-Up Gladiator Sandals, $201 – $225
Founded in the Greek capital of Athens by a mother and daughter duo in 2014, Elina Linardaki shoes are all made-to-order.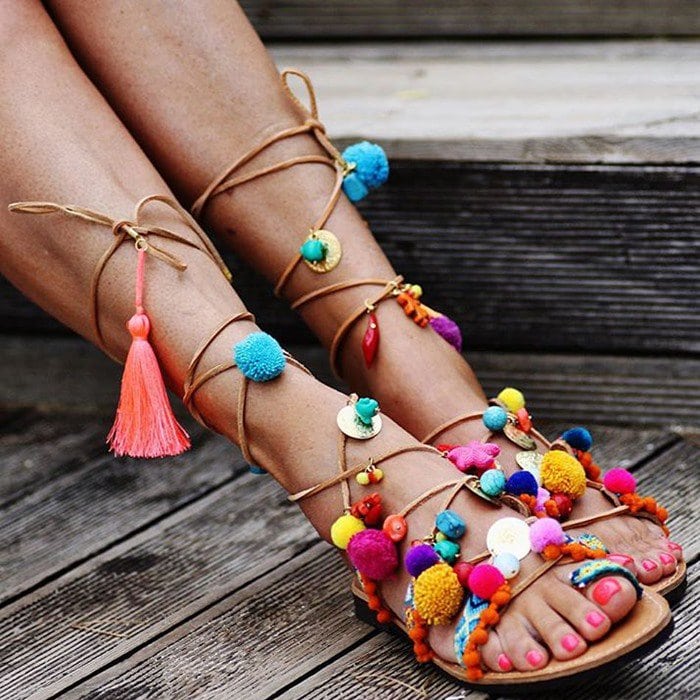 Perfect for summer, how would you style these Penny Lane pompom gladiator sandals?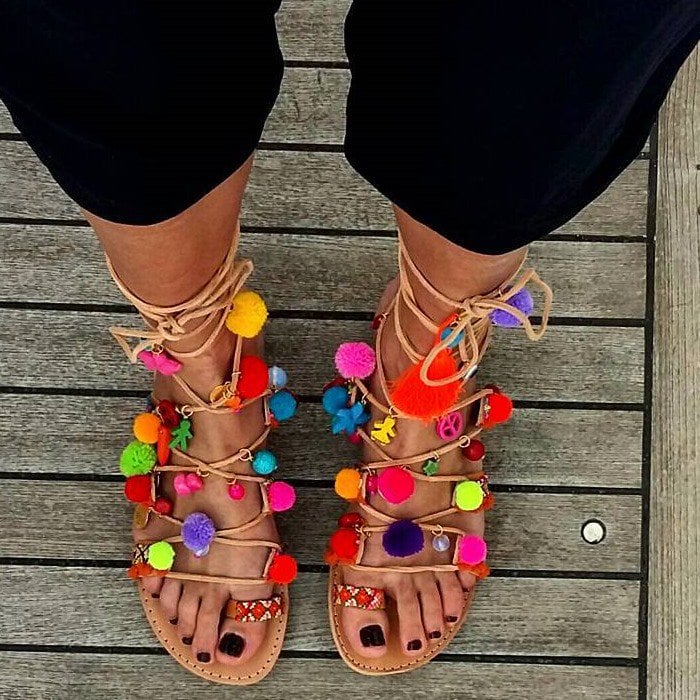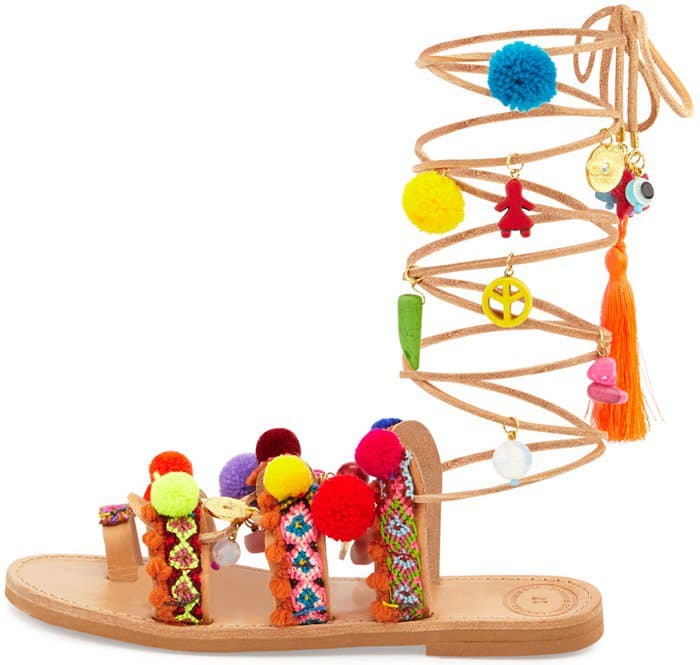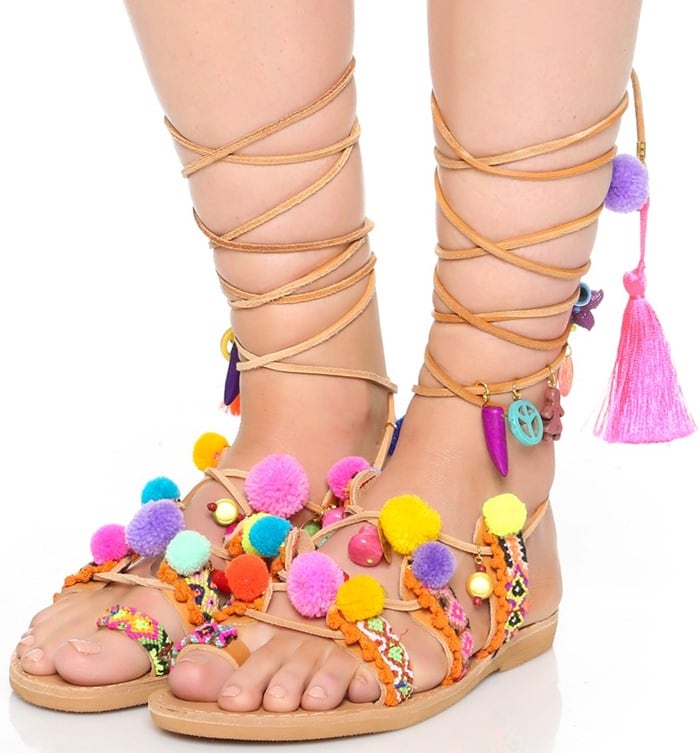 Do you love these beautiful and bright sandals as much as we do?
Credit: Elina Linardaki Instagram