Elizabeth Olsen has grown accustomed to the tabloid headlines that follow each and every move she makes, unlike her paparazzi-shy older sisters, Mary Kate and Ashley. Last year, there was great speculation that the actress was dating "I Saw the Light" co-star Tom Hiddleston when the two were spotted on dinner dates by themselves.
Elizabeth cleared up Tom Hiddleston romance rumors once and for all at the Los Angeles premiere of their film, "I Saw the Light."
Elizabeth Olsen at the Los Angeles premiere of "I Saw The Light" at the Egyptian Theatre in Hollywood on March 22, 2016
Elizabeth wore a feather print-embossed red dress by Emilio Pucci. She kept accessories to a minimum, choosing to slip on a lone ring by Delfina Delettrez. The actress paired her red dress with the red "Zenadia" scalloped pumps by Paul Andrew.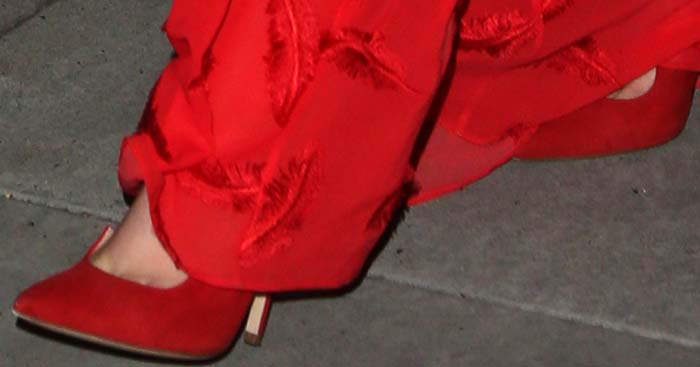 Elizabeth Olsen went monochromatic by pairing her red Emilio Pucci with a red pair of Paul Andrew "Zenadia" pumps
Friends for four years: Elizabeth Olsen is no longer surprised with tabloid headlines about her and Tom Hiddleston
Elizabeth informed us she met Tom Hiddleston at a chemistry reading audition around four years back. While both didn't get the parts they auditioned for, they realized that they tackled work in similar ways. The youngest in the celebrity Olsen trio was grateful to have been given the opportunity to finally work with her friend for the film "I Saw the Light."
Well, come to think of it, both didn't directly claim that they weren't dating. We're still secretly crossing our fingers.
Grab Elizabeth's "Zenadia" pumps from Paul Andrew in other colors at Farfetch.
Paul Andrew "Zenadia" Scalloped Suede Pumps, $589.49 at Farfetch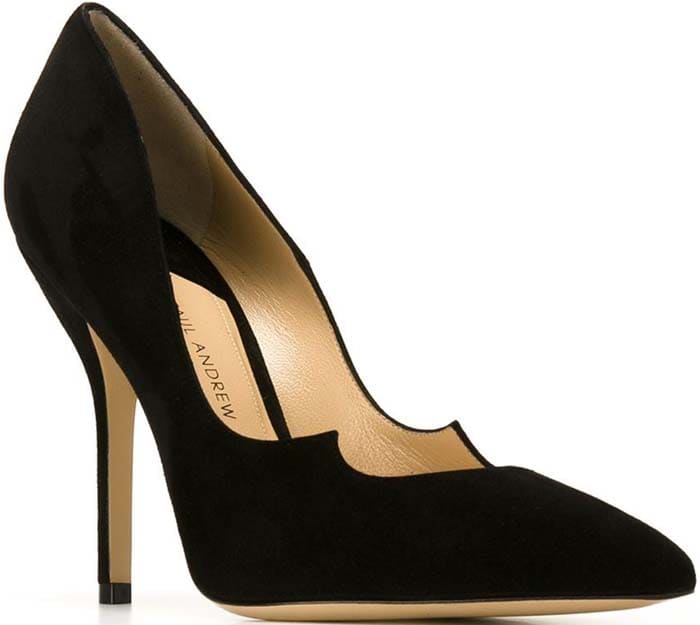 Paul Andrew "Zenadia" Scalloped Suede Pumps, $571.99 at Farfetch
Paul Andrew "Zenadia" Scalloped Suede Pumps, $675 at Farfetch
Credit: FayesVision / WENN