Dakota Fanning may have gotten an earlier start to her career due to her age advantage, but her little sister Elle Fanning is starting to come into her own as well.
Elle has a unique — and perhaps occasionally odd — sense of fashion that sets her apart from other young actresses.
And, somehow, she always seems to pull her ensembles off.
Elle was spotted sporting yet another unusually put-together outfit at the Los Angeles International Airport yesterday.
Elle Fanning covers her hair with a scorpion motif baseball cap at Los Angeles International Airport on January 21, 2014 (Credit: WENN)
She wore some dip-dyed (cropped) jeans and a white t-shirt and then punctuated the combo with a pastel pink coat, a cap, a blue handbag, and a pair of brown clogs.
Yes, clogs. You know, those chunky, clunky, wooden slip-on shoes look a little old-fashioned. We're not huge fans of clogs, but Elle somehow made them happen, and she actually looked really cute in them!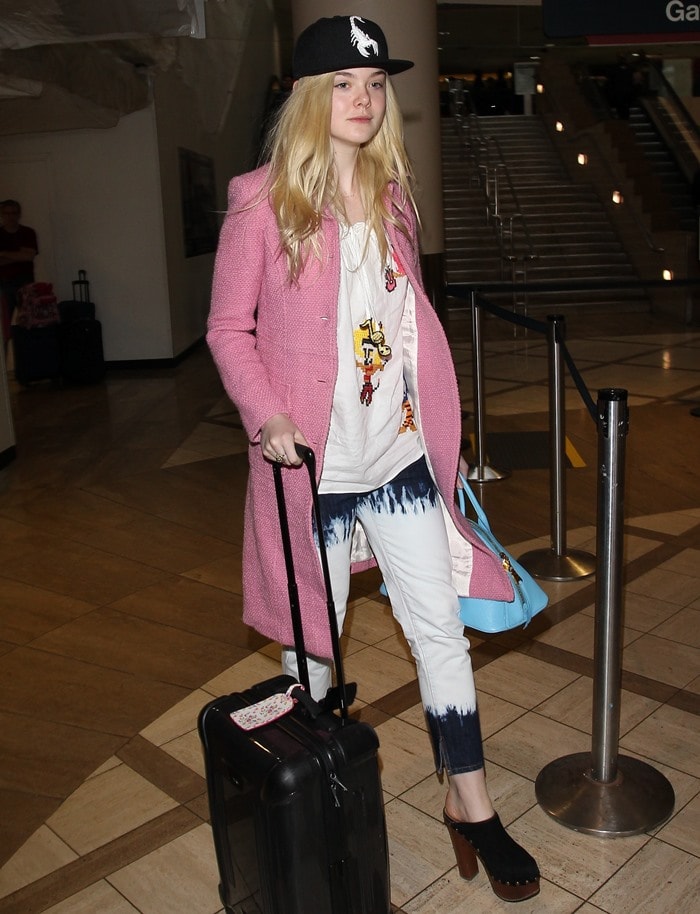 Elle Fanning wears dip-dyed jeans with a pastel pink coat, scorpion-printed hat, and heeled clogs (Credit: WENN)
Do you think this ensemble works?
If you do, here are some similar clogs you can use to recreate her look.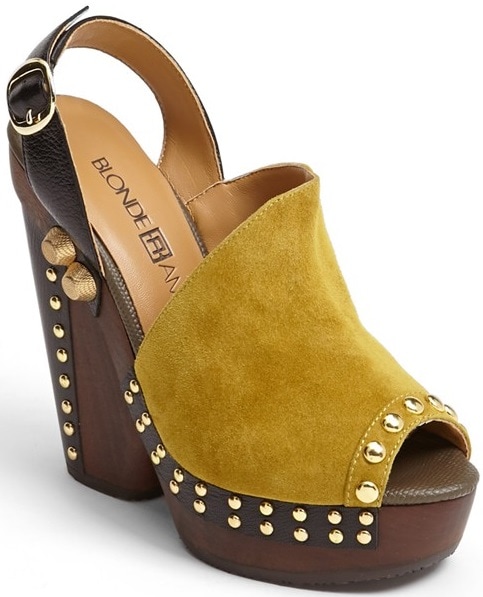 Blonde Ambition 'Norwalk' Mule Slingback Sandals, $193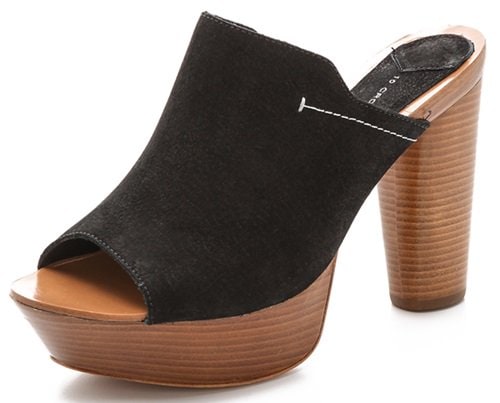 10 Crosby by Derek Lam 'Katy' Platform Mules, $350

Sbicca 'Guthrie' Wedge Sandals, $70

If you can't quite bring yourself to commit to full-on mules, the following sleek options from Rag & Bone and French Connection may work for you.
They're slim and would work perfectly with dressier outfits.
Rag & Bone 'Wyatt' Sandals, $550

French Connection Randy Mules, $140