We're all familiar with watching the Victoria's Secret lingerie collection take the spotlight during the brand's annual fashion show. But, do you know how the brand's fragrance collection manages to find some time in the spotlight? Model Elsa Hosk clued us in.
The Angel represented Victoria's Secret as the retailer's perfume line battled it out at the 2017 Fragrance Foundation Awards in New York.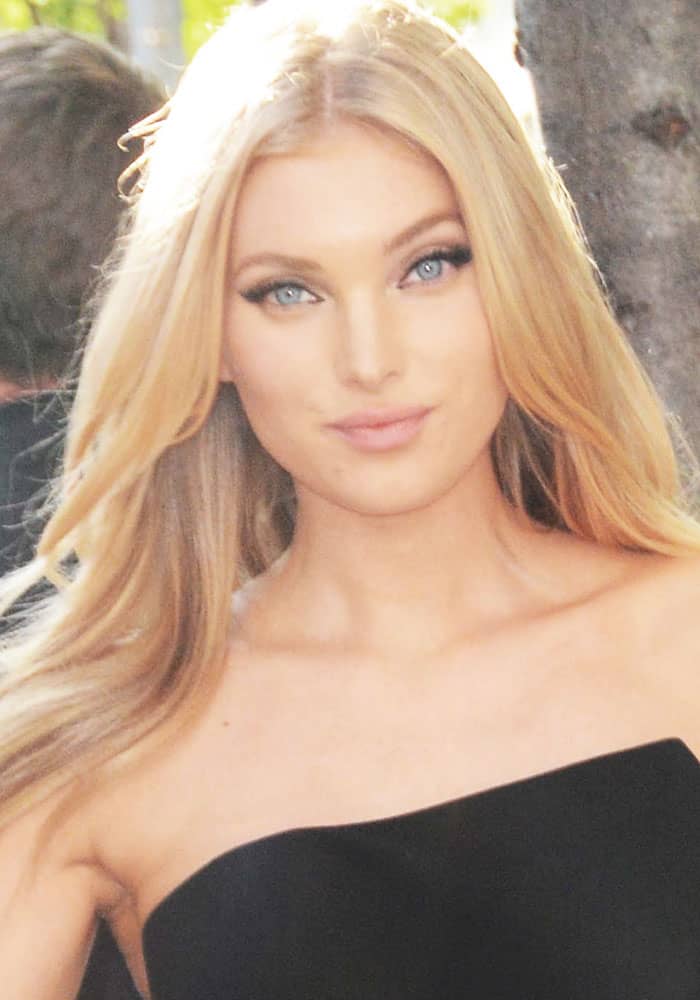 Elsa Hosk at the 2017 Fragrance Foundation Awards in New York on June 15, 2017.
Elsa is a sight to behold in a black gown by Romona Keveža.
Elsa wore a gorgeous short dress from Romona Keveža's Fall 2017 collection. Believe it or not, the dress is actually part of a bridal collection.
The Angel's stylist Elizabeth Sulcer buttered up the designer in order to get a black version of the dress, and we have to say, Elizabeth's magic worked. We're wowed by this creation.
Elsa finished her look with a pair of studded ankle cuff pumps. Personally, we would have loved to see a pair of sandals complete this ensemble instead.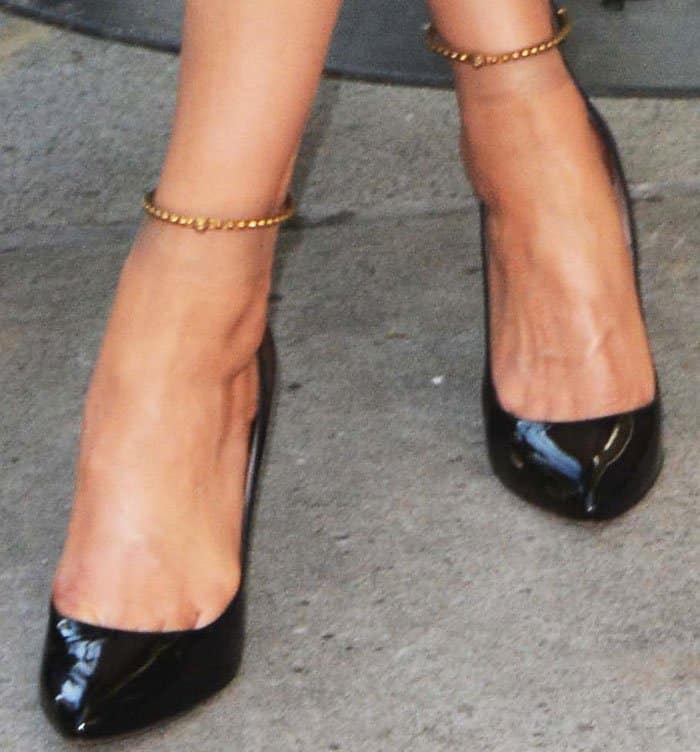 Elsa opts for a pair of pumps with studded ankle cuffs.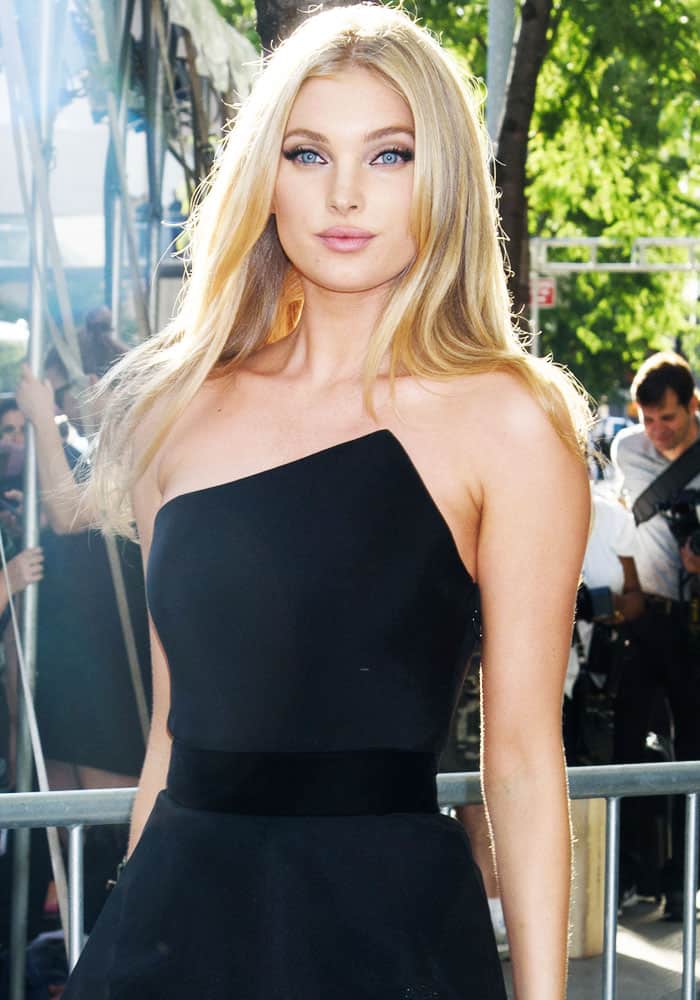 Elsa looks like a living Barbie doll as she poses for the cameras.
The Stockholm native posted some Instagram shots from the event, captioning her photos with written memories of her friends returning home from the U.S. with Victoria's Secret goodies in stow. Elsa also said she can't believe that she's one of the faces of Victoria's Secret, representing some of the most loved fragrances in the world.
Victoria's Secret took home two awards: "Consumer's Choice: Fragrance Hall of Fame" and "Consumer's Choice: Women's."
Shop Miu Miu pumps similar to Elsa's at Bluefly.
Miu Miu studded pumps, $495 (before: $825) at Bluefly
Credit: Patricia Schlein / WENN