Two months after giving birth, Zooey Deschanel informed her fans that she opted to name her daughter Elsie Otter. Yes, Otter. Like the animal.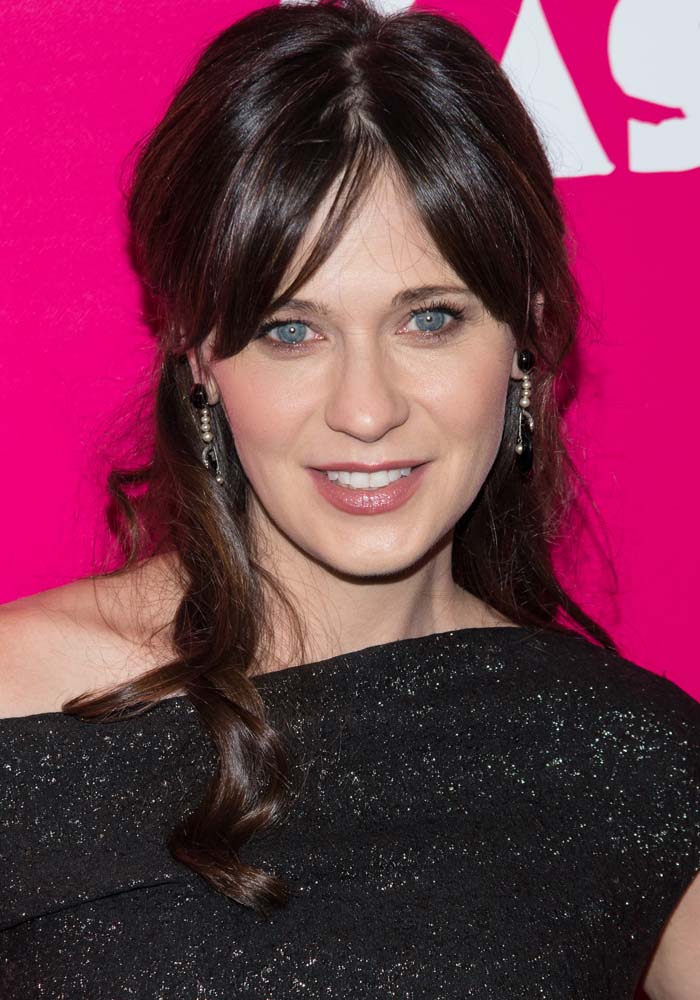 Zooey Deschanel attends the premiere of "Rock the Kasbah" held October 19, 2015, at the AMC Lincoln Square, New York
"I love otters. My husband [Jacob Pechenik] really loves otters. She better love [otters]" Zooey told Natalie Morales and Tamron Hall on NBC's Today. "We don't know yet; she's only 3 months old. She's going to love them."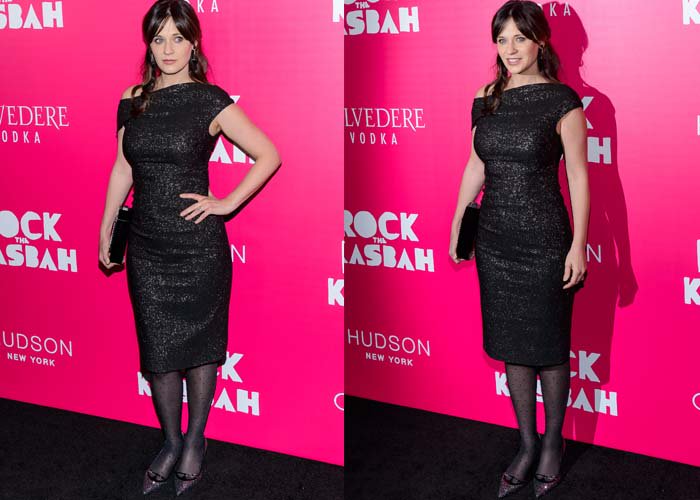 Zooey Deschanel wears a Lela Rose dress to the premiere of "Rock the Kasbah"
"Well, we just really like the name Elsie, and then we both love otters. They're really sweet, they're also smart, they use tools to keep their favorite tools, they hold hands while they sleep," Zooey explained. "There are so many amazing things about otters. They're wonderful animals."
The same month, Zooey was photographed back on the red carpet to promote "Rock the Kasbah," her latest film with Bill Murray.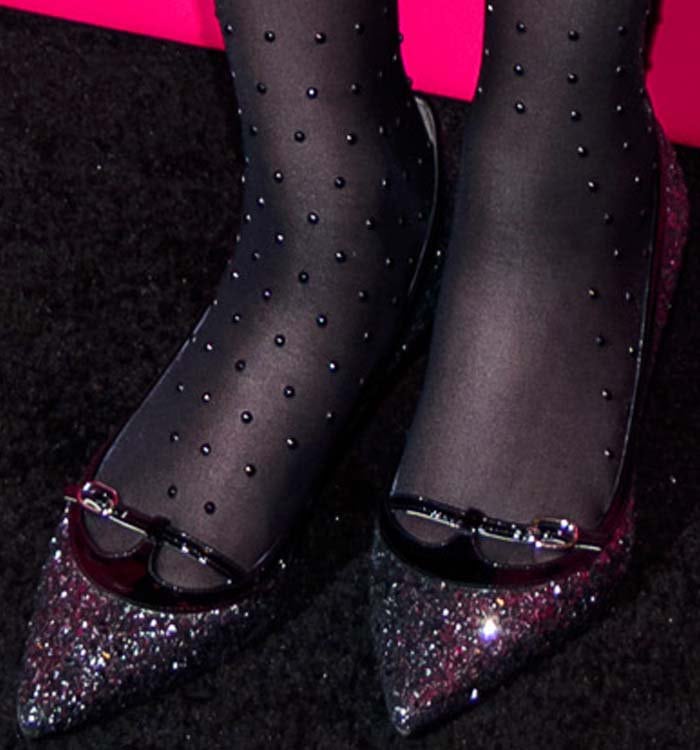 Zooey Deschanel wears pantyhose and glittery pumps from L.K. Bennett
Famous for her bangs, the actress showed off her slim post-baby body in a glitter dress by Lela Rose, which she wore with studded pantyhose and the "Heidi" glitter pumps by L.K. Bennett.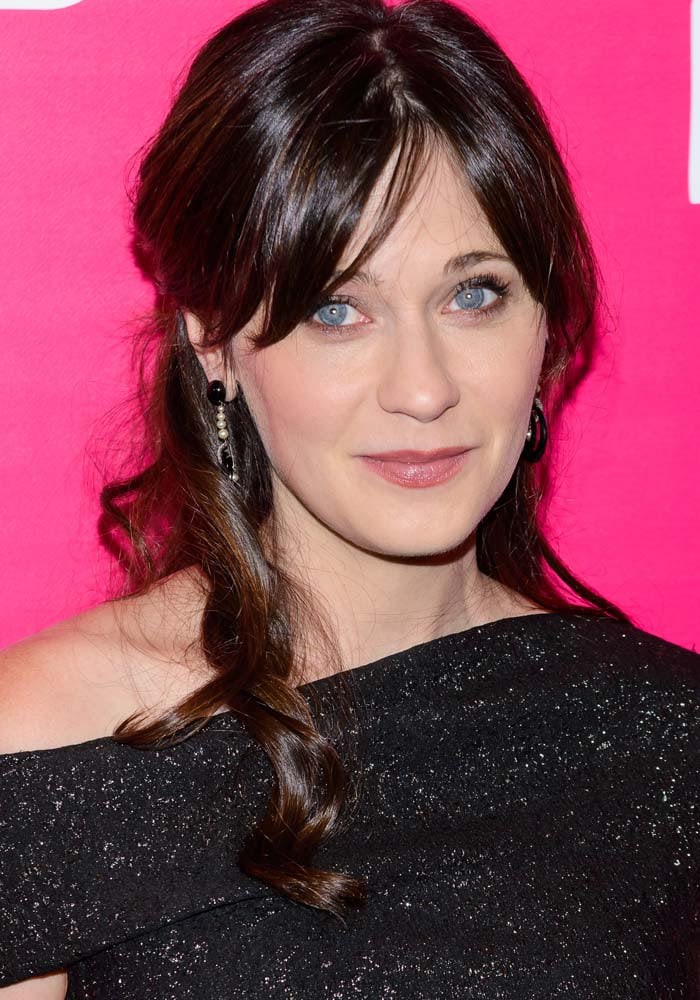 Zooey Deschanel wears her brown hair down against her glittery Lela Rose dress
The new mother couldn't stop gushing about her firstborn. She said Elsie was a fan of Bill Murray, and even wanted to come with her.
Zooey and Jacob Pechenik, an American film producer who has a net worth of $3 million, married in Austin, Texas, on June 21, 2015. Dating from mid-2014 after meeting on the set of the Bill Murray comedy Rock the Kasbah, he proposed to the New Girl actress on her January 17 birthday. They also have a son, Charlie Wolf, born in May 2017. In 2019, Zooey Deschanel and Jacob Pechenik announced their separation.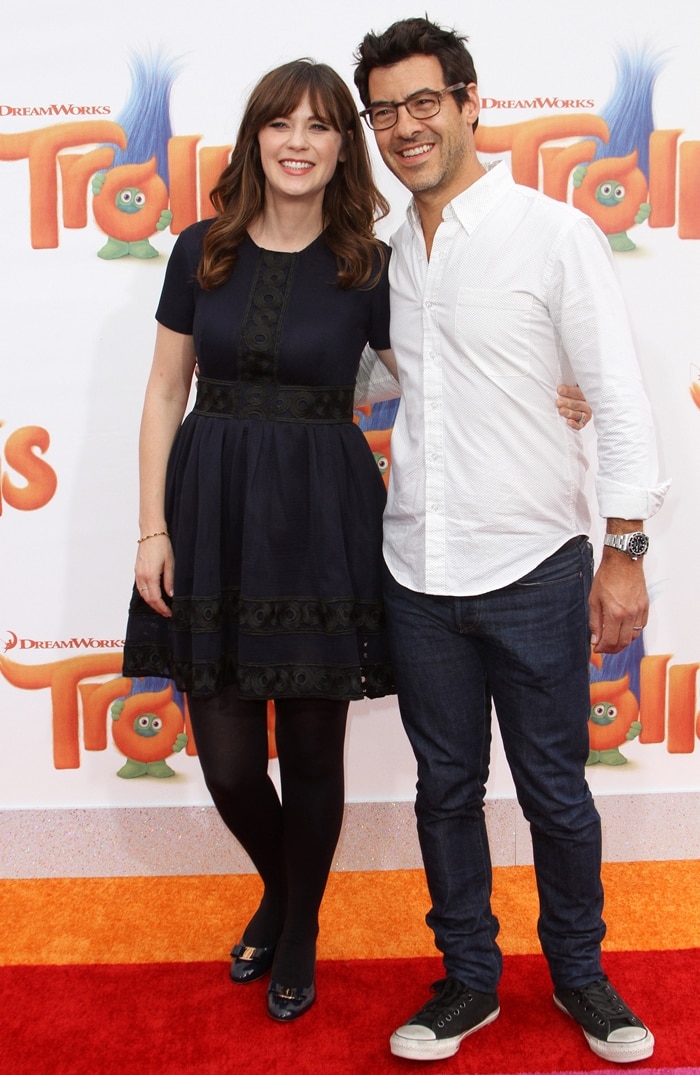 Actress Zooey Deschanel and her husband Jacob Pechenik arrive at the Los Angeles premiere of 20th Century Fox's 'Trolls' at Regency Village Theatre on October 23, 2016, in Westwood, California
You can order the "Heidi" pumps by L.K. Bennett over at L.K. Bennett and Amazon.
L.K. Bennett "Heidi" Glitter Court Pumps, £210 – £225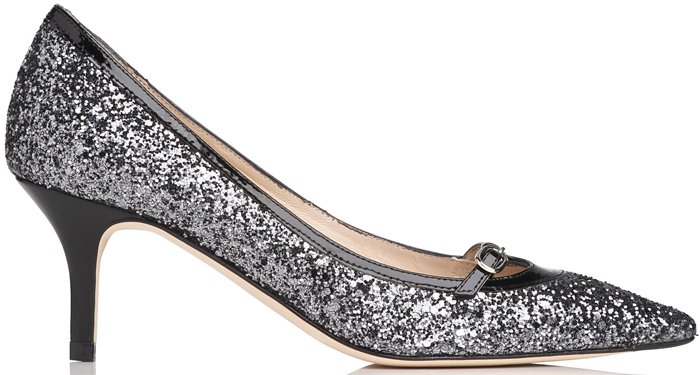 L.K. Bennett "Heidi" Calf Hair Court Pumps, £210 – £225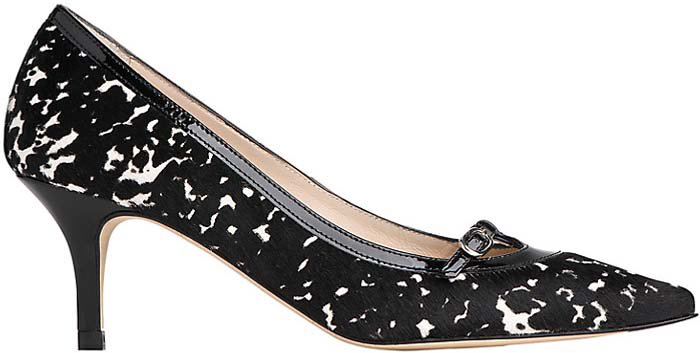 Credit: C. Smith / WENN / Adriana M. Barraza