Emilia Clarke (known for her role as "Khaleesi" in 'Game of Thrones') debuted as "Holly Golightly" yesterday. We're talking about the theater premiere of her latest gig, 'Breakfast at Tiffany's'. A couple of famous faces attended the event, including AnnaSophia Robb in hot pink stilettos.
For this entry, it's all about the lead star. Let's forget that the critics slammed the play (and Emilia for being miscast as Holly), and talk about Emilia's outfit and shoes for a moment.
At the opening night, Emilia wore a black sheer frock from Dolce & Gabbana paired with winter white Christian Louboutin pumps.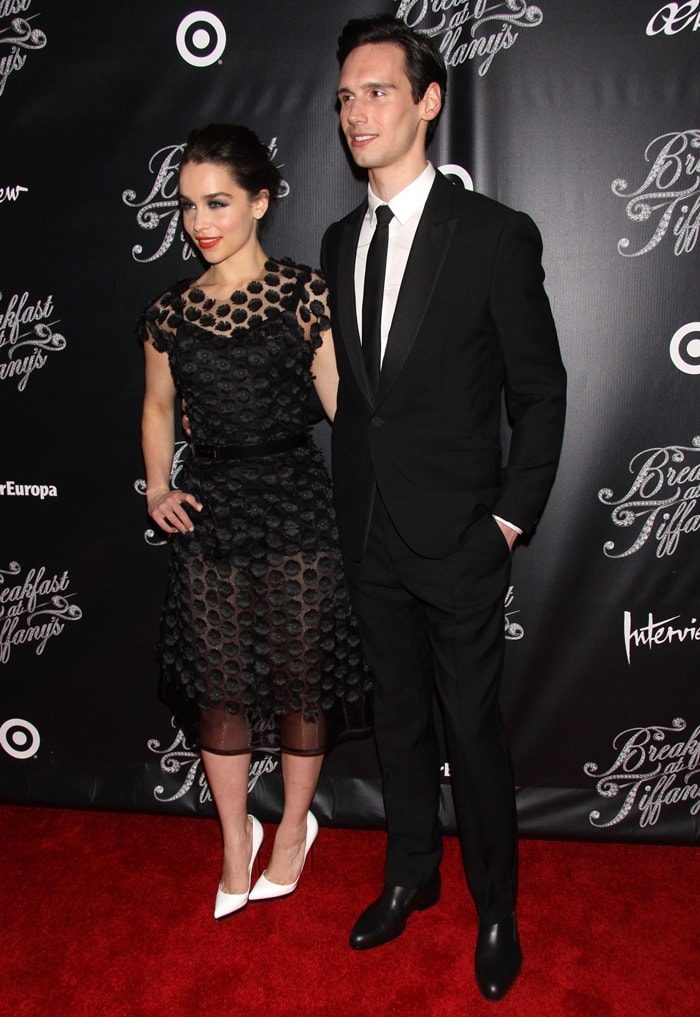 Emilia Clarke and Cory Michael Smith take part in the "Breakfast At Tiffany's" Broadway Opening Night at Cort Theatre in New York City on March 20, 2013
Emilia Clarke in a black sheer dress from Dolce & Gabbana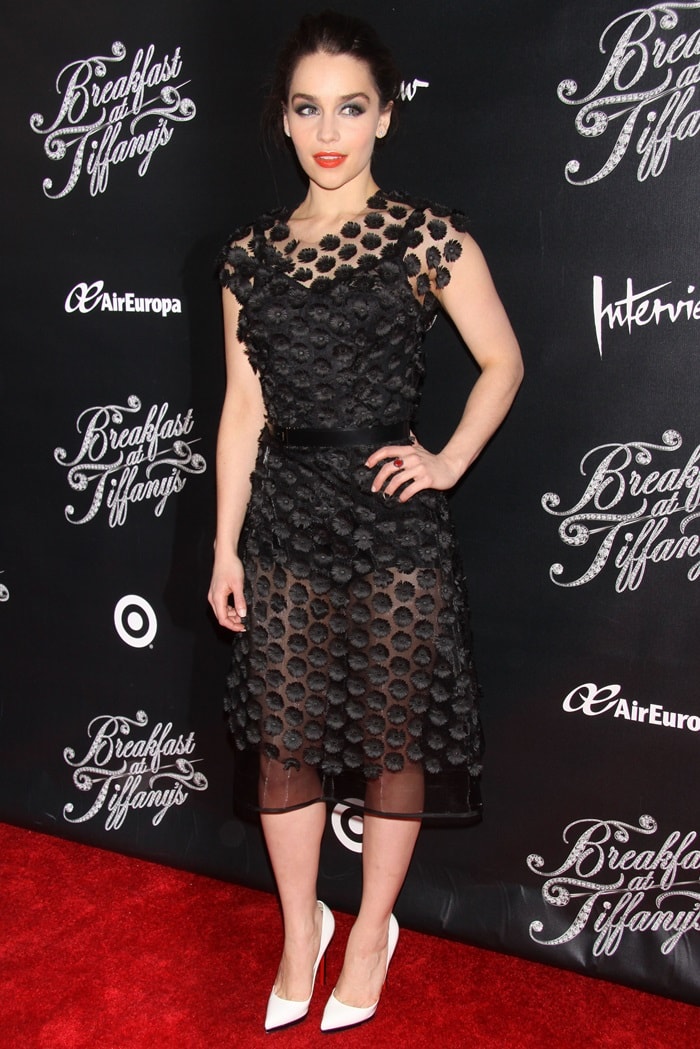 Emilia Clarke rocking white Christian Louboutin Pigalle Plato pumps
Now, we all know that high contrast is a major trend this season, but do you think she wore it right by matching her black see-through dress with stark white pumps? Would you say the combination was a hit or a sad miss?
Correct us if we're mistaken, but Emilia's red bottoms look a lot like the "Pigalle Plato" pumps from Christian Louboutin's Spring 2013 collection.
Christian Louboutin "Pigalle Plato" Pumps, $775 at Nordstrom and Saks
The Pigalle Plato is a slight deviation from its predecessor, the Pigalle. It still has the classic and sexy pointy vamp, but it also features platforms that are about half-an-inch thick to help you manage the 4.75-inch heels that it comes with. It's perfect for girls who want the Pigalle but find it a tad high, or want the platform but don't like it too chunky. Depending on the materials used, a pair will set you back between $775 and $3,595.
If you feel like grabbing the Pigalle Plato, simply head over to at Nordstrom and Saks and order away. Enjoy shopping!
Christian Louboutin "Pigalle Plato" Pumps in Black/Rose Matador, $775
Christian Louboutin "Pigalle Plato" Pumps in Nude, $775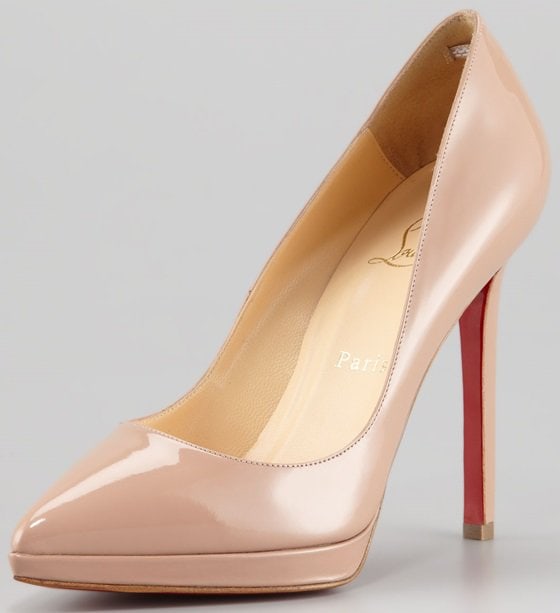 Christian Louboutin "Pigalle (Pigalili) Plato" Pumps in Strass, $3,595
Credit: Joseph Marzullo / WENN