If you have dreams of dating Emma Roberts or Garrett Hedlund now might be the time to slip into their DMs because both are back on the market.
Roberts and Hedlund reportedly broke up in late 2021 after dating for almost three years. They've managed to co-parent 1-year-old son Rhodes without any word of conflict thus far.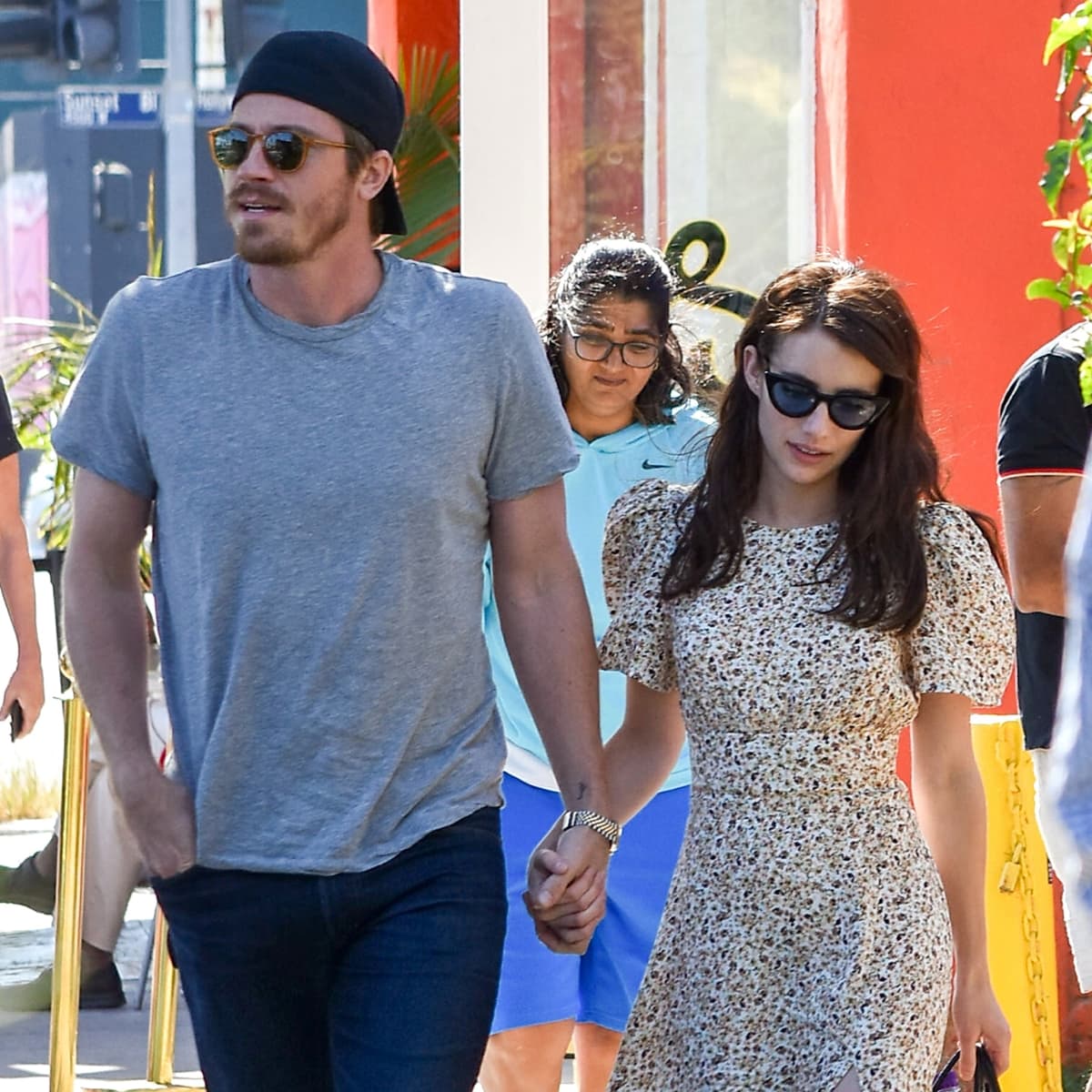 Emma Roberts and Garrett Hedlund split in late 2021 after dating for about three years (Credit: BauerGriffin / INSTARimages)
According to Entertainment Tonight, Roberts is moving on from Hedlund by "dating and doing her own thing." A source shared with ET that "Emma and Garrett are totally done romantically…Emma loves being a mom and she takes great pride in it."
Recently Roberts was even spotted hand in hand with a new man. Five months after the split from Hedlund, she was seen leaving the MontBlanc party during Paris Fashion Week with Hollywood agent, Cade Hudson.
View this post on Instagram
They were previously seen together weeks before news of Roberts' split with Hedlund broke in November of 2021 at Paris Hilton's wedding.
Neither one of them have confirmed that they're dating yet but regardless it's clear from the photos that they're quite comfortable with one another. Also, can we just point out that Emma Roberts clearly has a type? Can you say tall, dark, and handsome? Because I sure can!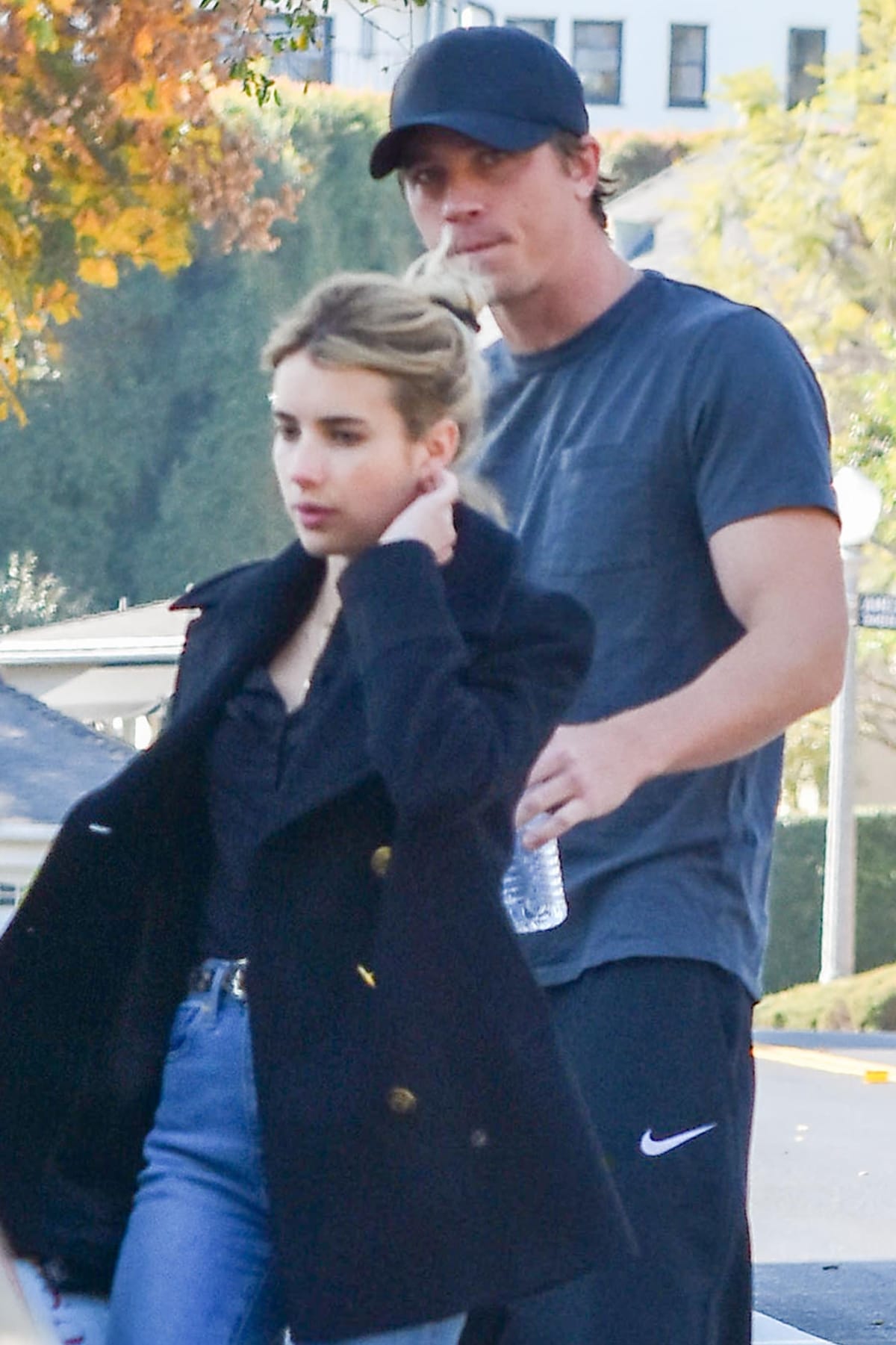 Emma Roberts and Garrett Hedlund have agreed to co-parent their son Rhodes after ending their romantic relationship (Credit: BauerGriffin / INSTARimages)
Anyways, Hedlund faced charges for public intoxication on January 22 for an incident that happened in Franklin, Tennessee. He was arrested and bonded out the following day, with a $2,100 bond. Kirsten Dunst's ex-boyfriend was set to have a court date on March 28 but there appears to be no follow-up on what happened with that court date.
Hedlund's drinking was reportedly a big issue for Roberts when they were together. The incident in January isn't the only time he's faced problems from drinking. He's currently being sued for negligence for a DUI in January of 2020.
According to People, the lawsuit is from a mother and daughter who were "severely" injured after Hedlund crashed into their car at a red light. People obtained court documents that show Hedlund's blood alcohol content was four times the legal limit that night.
Garrett Hedlund was reportedly arrested for public intoxication in Franklin County in Tennessee in January 2022 (Credit: Kathy Hutchins / Shutterstock)
Hedlund pleaded no contest to one DUI charge, and a second charge was dismissed. He went to rehab for 30 days and completed a nine-month drug and alcohol program for first-time offenders.
A source told Cosmopolitan that Roberts gave him multiple ultimatums before they ultimately broke up. While alcoholism is a disease, it's understandable that someone not fixing their behavior can be a strain on a relationship.
Emma Roberts and Evan Peters started dating in 2012 after meeting on the set of Adult World and split in 2019 (Credit: DFree / Shutterstock)
Even with the break-up, the pair is committed to co-parenting their son. The source added, "They have a very amicable relationship with each other and are being very adult about their breakup." Especially when a child is involved, an amicable breakup is all you can hope for.
Speaking of being an adult about a breakup… Hedlund very sweetly wished his ex a happy Mother's Day on his Instagram with a picture of a handwritten note. It said:
"Happy Mother's Day! To the most beautiful mother, dear Emma," Hedlund's post said. "You gave us a gift who never ceases to melt our hearts, amaze our minds, and make all the anythings just fly away. From morning to night, all my love."
View this post on Instagram
Roberts did not respond to the post, but it's good to see that exes can still be cordial to one another for the sake of their child.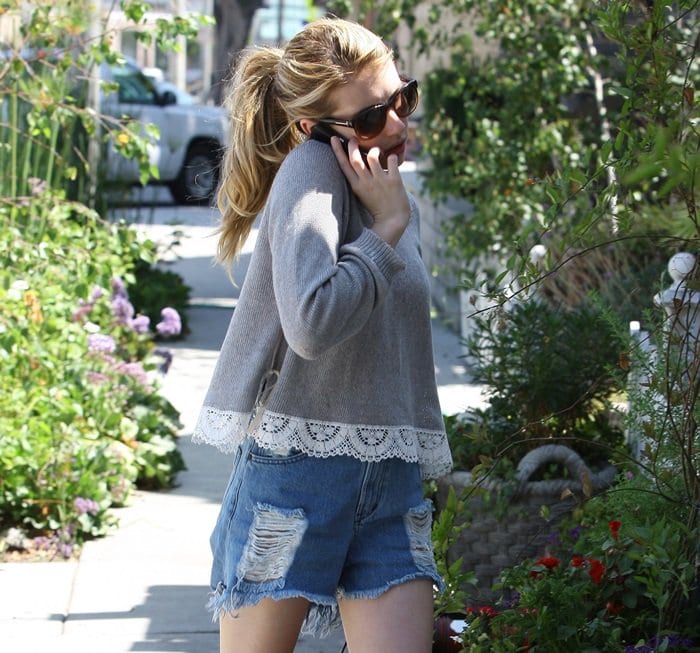 Emma Roberts wears One Teaspoon Original Bandit cut-off shorts (Credit: WENN)
In July 2011, Emma Roberts looked all casual and dressed down while out and about in West Hollywood, and we couldn't help but notice the nice and lazy outfit she had on.
It was a perfect one to pull if your week had an overdose of stiletto heels, make-up, and stiff corporate wear. The style was very laid back and relaxed, and simply quite appropriate for a weekend of loosening up.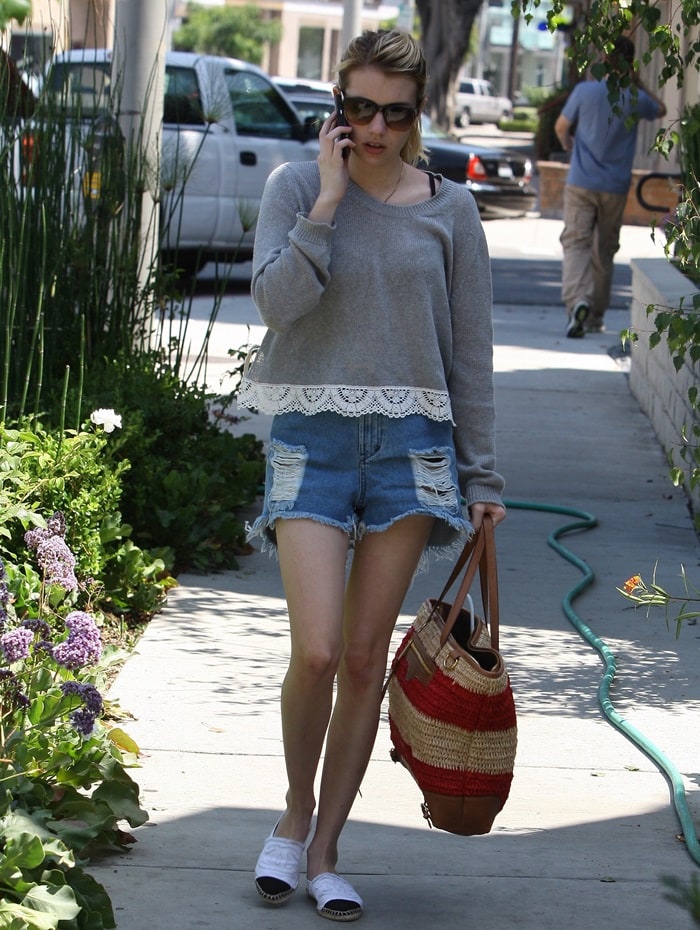 Emma Roberts wearing slip-on espadrilles from Chanel and relaxed denim cutoffs while arriving at the Ken Paves Salon in West Hollywood on July 22, 2011 (Credit: WENN)

What do you think of the look? Cute, isn't it? And the 'Scream 4 'actress paired it with the right accessories too – slip-on espadrilles from Chanel and a colorful straw tote.
Speaking of the tote, do you like it? Can you appreciate the two-toned red and cream combo trimmed with brown leather and buckles?
Emma Roberts toting straw tote from Rebecca Minkoff (Credit: WENN)

Well, what do you think?
The piece is actually a Rebecca Minkoff creation and it is called the 'Endless Love' straw tote. This striped handbag features a zip pocket at the front and a leather logo tag at the back. Are you a fan?