Her impeccable fashion sense and stellar acting skills on the big screen are not the only reasons why we love Emma Stone. You see, the actress is also a very likable person. It's hard not to grow fond of the red-haired cutie when she just seems really cool — like the girl next door you can hang or goof around with sans any judgments; you know, the girl who's game for any kind of adventures or challenges.
Speaking of challenges, Emma engaged in a lip sync battle with Jimmy Fallon when she appeared on his show the other day. With her prim and proper looks and refined manner, you'd never think she had it in her to "sing" and "rap" like the real deal. In fact, after seeing Emma's lip-syncing prowess on Monday, we think she just got a million times cooler. No joke here, she seriously nailed the contest. Check out this video: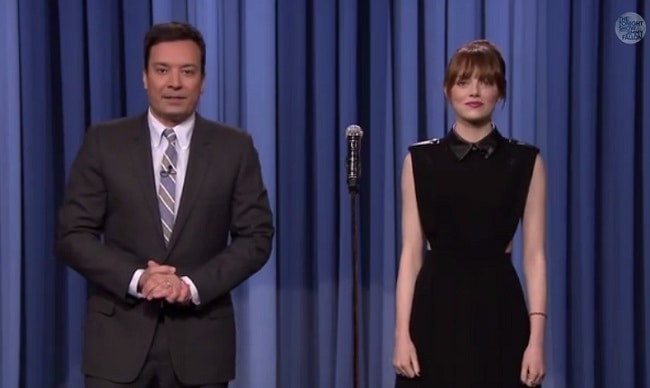 Emma Stone on The Tonight Show Starring Jimmy Fallon in New York City on April 28, 2014
See? It has to be one of her best performances — ever. Do you agree?
For the show, Emma wore a collared black dress from Gucci and a pair of black pointy stilettos from Christian Louboutin. The 25-year-old 'Spiderman' 2 star slipped into the "So Kate" pumps in black suede. These killer shoes — which feature lowered vamps, sleek pointy toes, and towering heels that are a whopping 5 inches tall — were the perfect match to her slightly conservative attire. It was a plus that despite the steepness of the So Kate, Emma had no issues walking in the pair.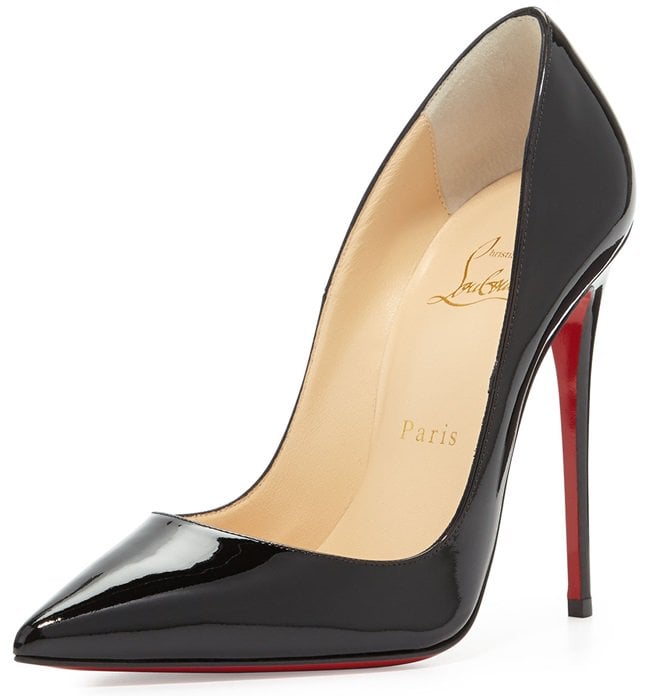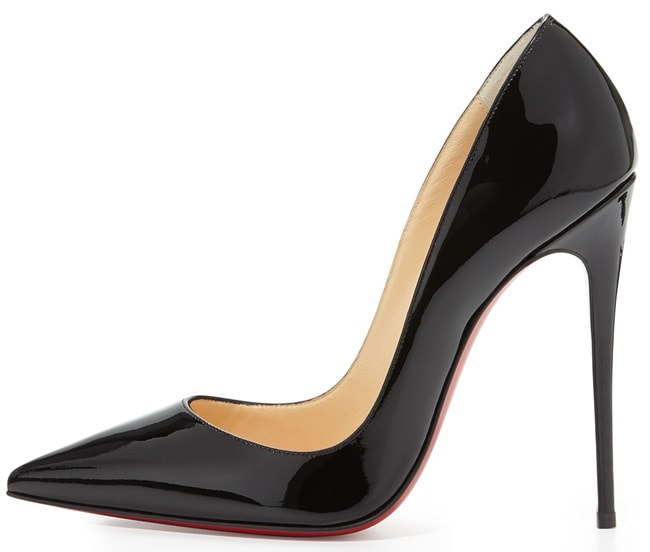 Christian Louboutin "So Kate" Pumps in Black Patent, $625
You can score Emma's Christian Louboutin So Kate pumps at Neiman Marcus if you're interested in them. We couldn't find them in black suede, but the black patent pair is just as gorgeous.
Now, back to Emma. Seriously, what do you think of her performance? Quite epic, right? If you weren't a fan before, we bet you are now, yes?