There are so many reasons to love Emma Watson, including not only her sartorial sense, but also her huge heart. In case you hadn't heard, the actress has managed to combine the two aforementioned traits during her press runs, and we're not sick of it yet.
Emma attended last night's MTV Movie & TV Awards in a cocktail dress from Kitx – an Australian label known for its ethical and sustainable fashion. The drape dress included an embellished asymmetric design likely made of recycled plastic.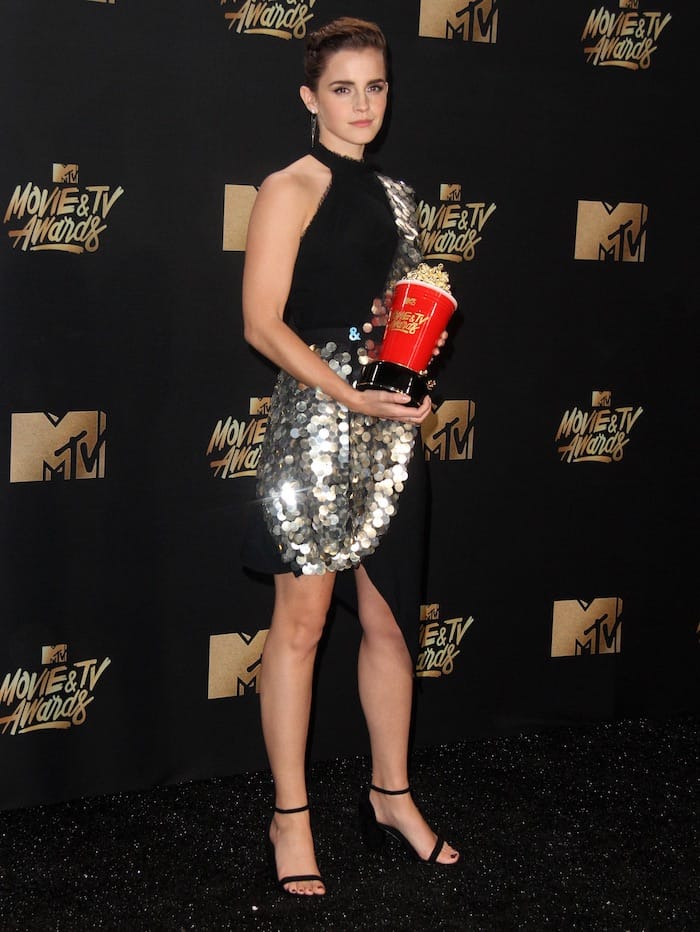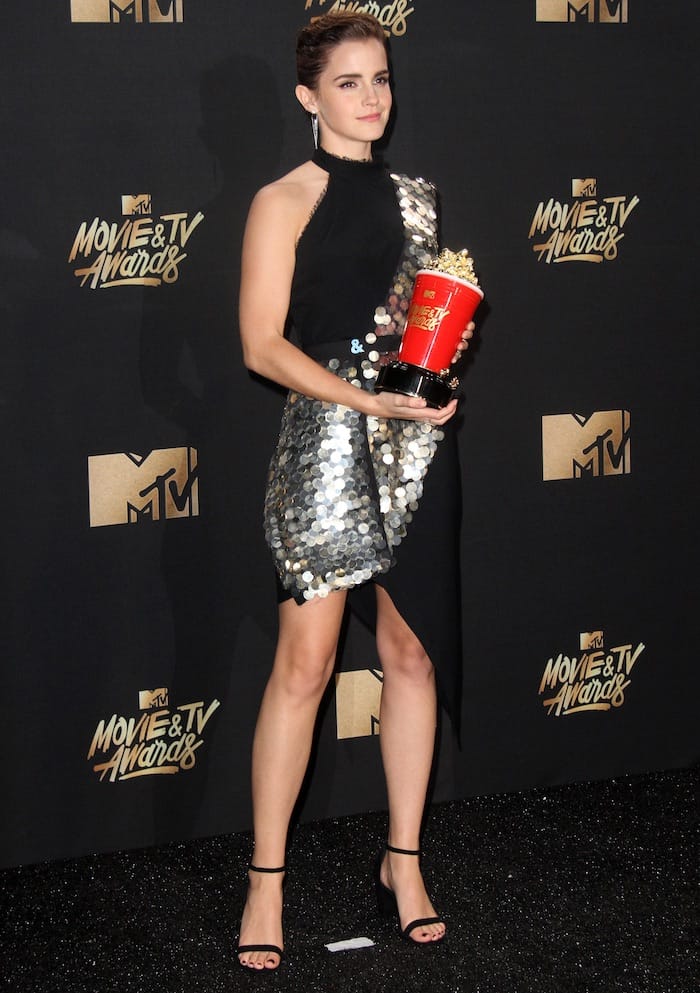 Emma Watson dons a Kitx dress for the MTV Movie & TV Awards at the Shrine Auditorium in Los Angeles on May 7, 2017.
Her ankle-strap sandals also came from an eco-friendly, cruelty-free brand called Susi Studio. The "Hey Simone" sandals, named after French philosopher and feminist Simone de Beauvoir, are made from recycled microsuede and rubber.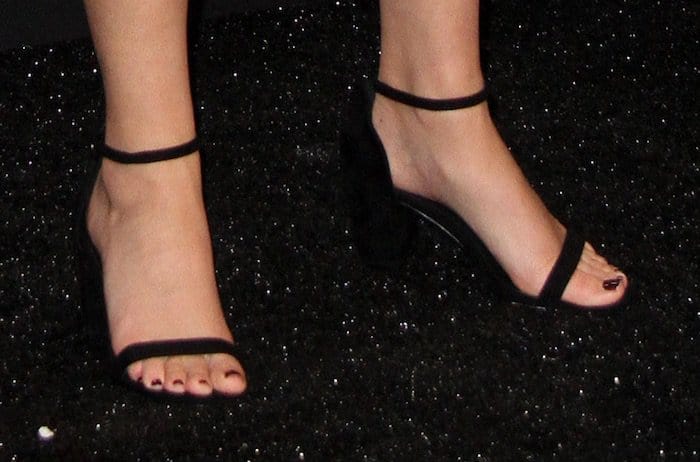 Her Susi "Hey Simone" sandals are also eco-friendly.
Susi "Hey Simone" sandals, $149.50 from Susi
If you didn't notice, Emma, just like Millie Bobby Brown, showed her support for GLAAD that night with a blue ampersand pin on her belt to signify solidarity and togetherness.
Emma wore the blue ampersand pin to show support for GLAAD.
That wasn't enough for her, however. The actress, who received the award for Best Actor in a Movie that night, commended MTV for pioneering gender-neutral awards in the industry. She also went on to speak about her role as Belle in "Beauty and the Beast" explaining that she believed she won because of what her character represented. Take a look at her inspiring speech below.
We love how she is trying to make a difference in anyway she can.
Credit: FayesVision/ Adriana M. Barraza/ WENN