Emma Watson is a true class act wherever she goes, and you can easily see this by the way she carries herself with utmost sophistication and youthful elegance.
Emma Watson wears comfortable Michael Kors Danett flats with a simple black-and-white outfit (Credit: WENN)
The 23-year-old The Bling Ring actress was spotted enjoying the sun as she took some time off from her busy schedule to take a stroll with a friend in West London just last Thursday.
While almost all her Hollywood counterparts go for edgy and super sexy casual outfits, Emma kept her preppy look instead with a simple black-and-white ensemble that she completed with a chic Mulberry "Lily" tassel cross-body bag.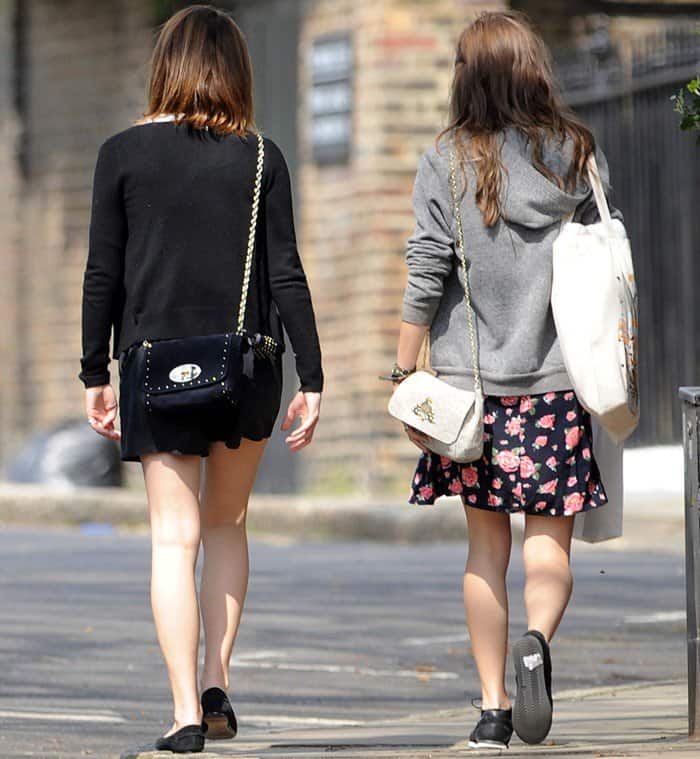 Emma Watson takes advantage of the spring sunshine in the U.K. and shows off her legs in black shorts as she and a friend stroll through West London on April 25, 2013 (Credit: WENN)
Emma really knows how to look good with such ease, and more young Hollywood actresses should follow her lead in terms of carrying themselves with class. Don't you agree?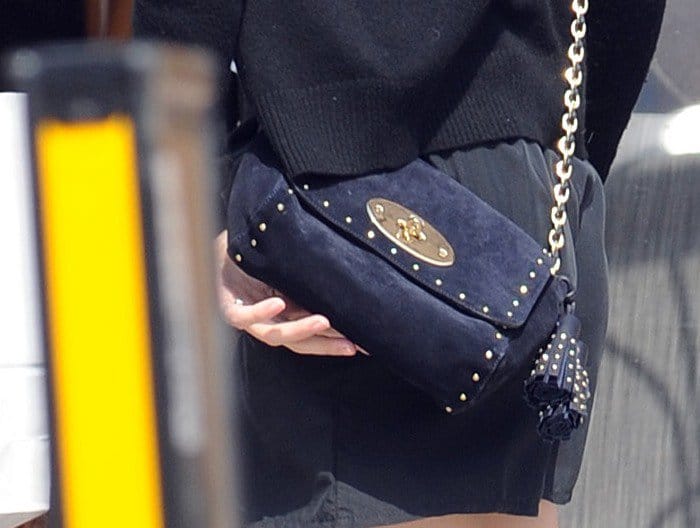 Emma Watson's ink blue Mulberry Lily tassel bag
If you want a piece of Emma's casual preppy style, check out her Mulberry Lily tassel bag, which also exudes the same elegance and youthfulness that she has.
Mulberry Lily Tassel Bag in Ink Blue, $1,269