Move over Cinderella. Imagine having the great Carolina Herrera whip up any dress and pair of shoes you wish to have at your beck and call. That's probably what it's like for the beautiful Emmy Rossum, who claims that she is lucky to be friends with her "fashion fairy godmother," Carolina Herrera. The 28-year-old recently turned to the legendary CH for her gown at the recent New York Botanical Garden Ball, and it seemed like she was able to score some other goodies from the House of Herrera.
Emmy was spotted out on a coffee run for two (either that or she needed that extra boost of caffeine), and she was smiling at the paparazzi as always and speaking on her cellphone while on her usual stroll.
The actress wore a chambray top by GAP, ripped boyfriend jeans by J. Brand, and her goodies from the House of Herrera — a lovely black tote with CH keychain initials and floral pumps from the brand's 2015 spring/summer collection. Emmy went makeup-free and styled her hair into a pretty braided updo.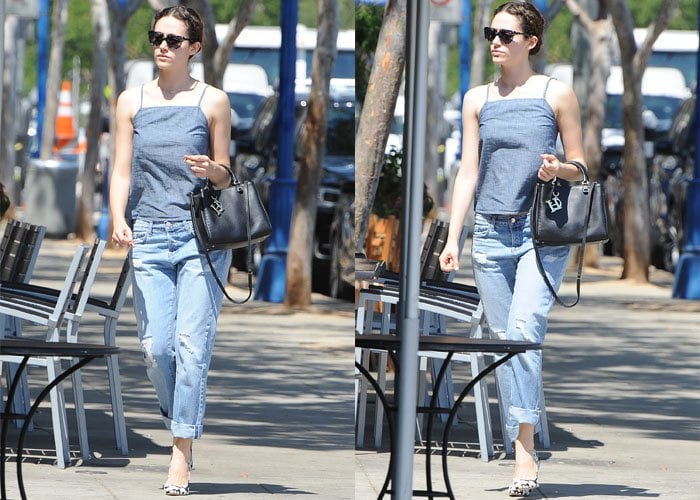 Emmy Rossum out on a coffee run in West Hollywood on June 30, 2015
Emmy Rossum being watched over by her "fashion fairy godmother" Carolina Herrera as she fits her dress
The floral pumps are not available in online retail stores, but you can check them out at the House of Herrera website. You can also check out our other picks below.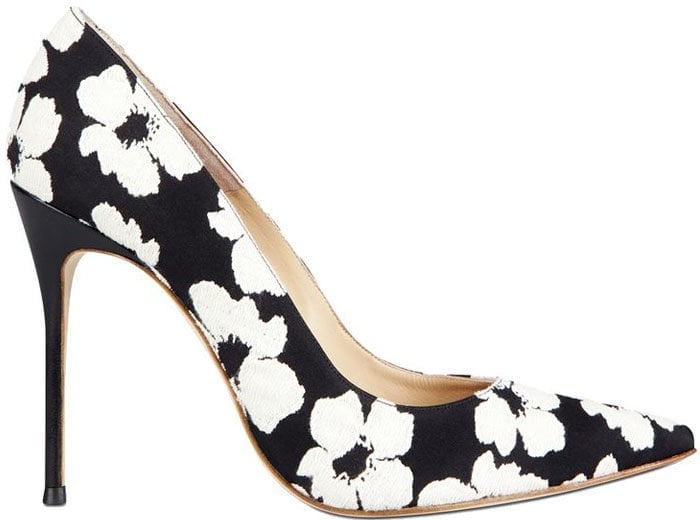 CH Carolina Herrera Floral Pumps
Givenchy Floral-Print Leather Point-Toe Pumps, $455 (before: $825)
J.CREW + Sophia Webster "Lola" Floral-Print Satin Pumps, $224 (before: $320)
Manolo Blahnik "Minbra" Black Satin Floral Pumps, $585 (before: $975)
Credit: Emmy Rossum's Instagram/WENN