The recent presidential elections have been incredibly divisive. Half of Americans have been left heartbroken, and fearful for their future. But on the other hand, many Donald Trump supporters haven't stopped touting their candidate online.
Emmy Rossum recently had enough of the cyber bullying from Trump supporters, choosing to block the haters after several frustrating jabs online. The actress was spotted stepping out for lunch after airing her political concerns on the internet.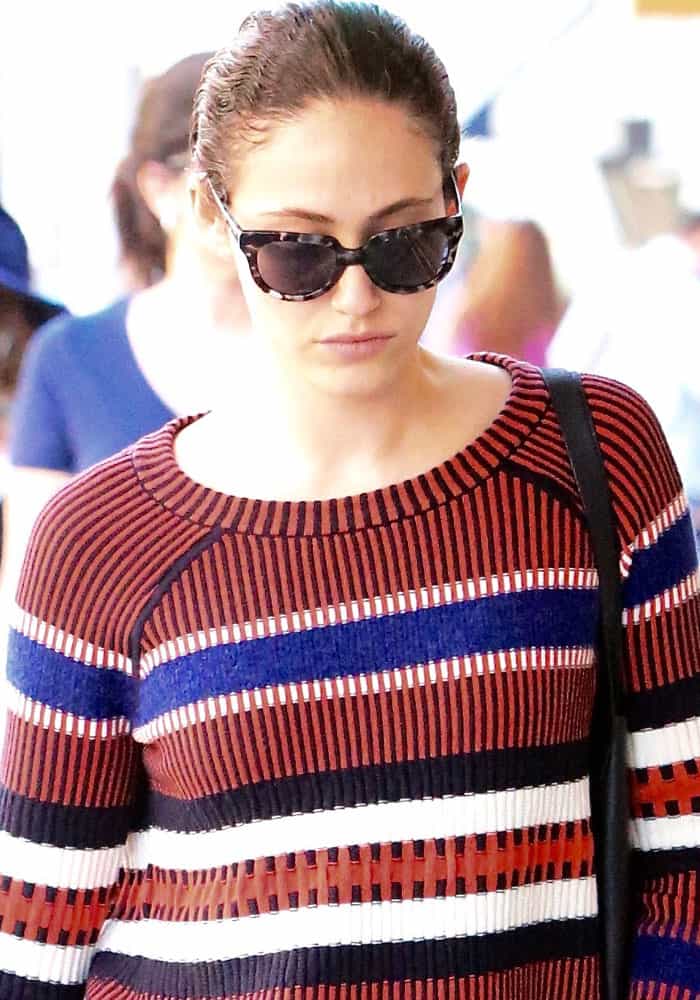 Emmy Rossum seen picking up lunch in Beverly Hills on November 11, 2016
Emmy steps out for lunch in a pair of Freda Salvador "Keen" mules
The brunette beauty took a break from the Twitter wars in a striped Tory Burch "Monterey" sweater paired with ripped denim.
Emmy finished up her look with a pair of tortoiseshell sunglasses, a black leather tote, and a pair of Freda Salvador "Keen" mules in black leather.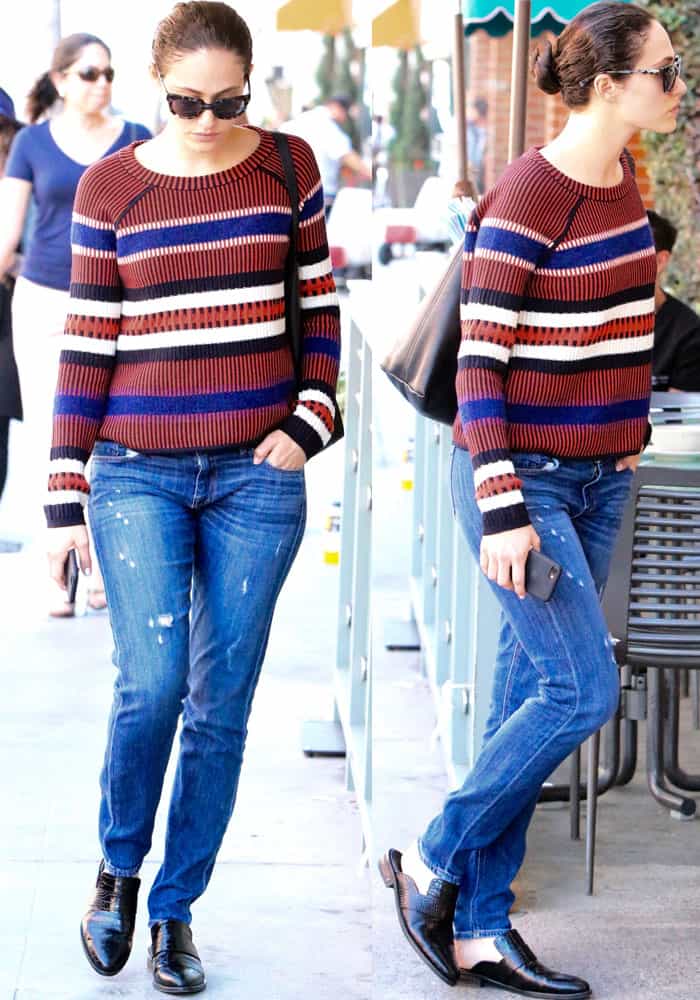 Emmy takes a break from her Twitter wars in the comfortable "Monterey" sweater by Tory Burch
Emmy decided to speak out about her Trump haters online after a user sent her an anti-semitic message that said "This is in all of your ilk's future, you will all be seeing a train shortly. Hollywood days of subjugation are over! SEIG HEIL!" The actress responded, "No matter WHO you voted for, I don't care, THIS is not okay." The user's account has been suspended since.
Emmy talked a little bit about how she was personally affected by the election, and was also vocal about her decision to block the online trolls.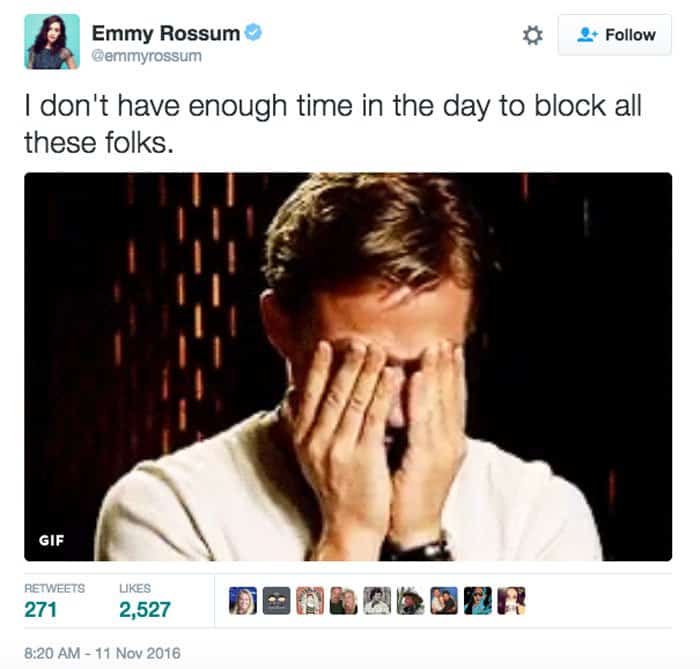 Shop Emmy's Freda Salvador "Keen" mules at Freda Salvador.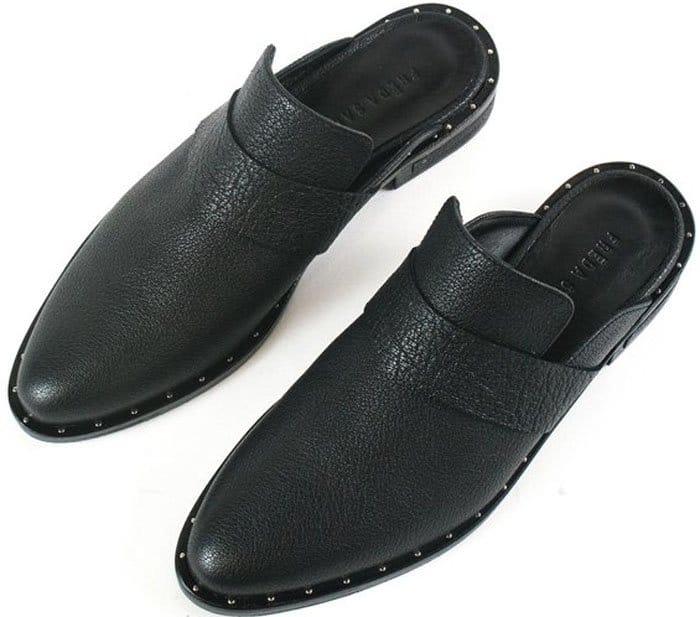 Freda Salvador "Keen" Mule, $350 from Freda Salvador
Credit: Emmy Rossum's Twitter / Michael Wright / WENN