Eva Longoria's fans know that the actress has a tendency to pick a favorite shoe and wear it into the ground — literally. When Eva finds a pair that she likes, she gets all the available colors and wears them with pretty much anything. Remember her Alaïa "Bomb" sandal obsession?
It looks like the former "Desperate Housewives" star has moved on from last season's favorite and into a new style. The actress swapped her cushion button ankle straps for some ankle ties from a new designer.
Eva was spotted wearing her latest shoe obsession — which we've spotted on her before — as she left TAO in Los Angeles.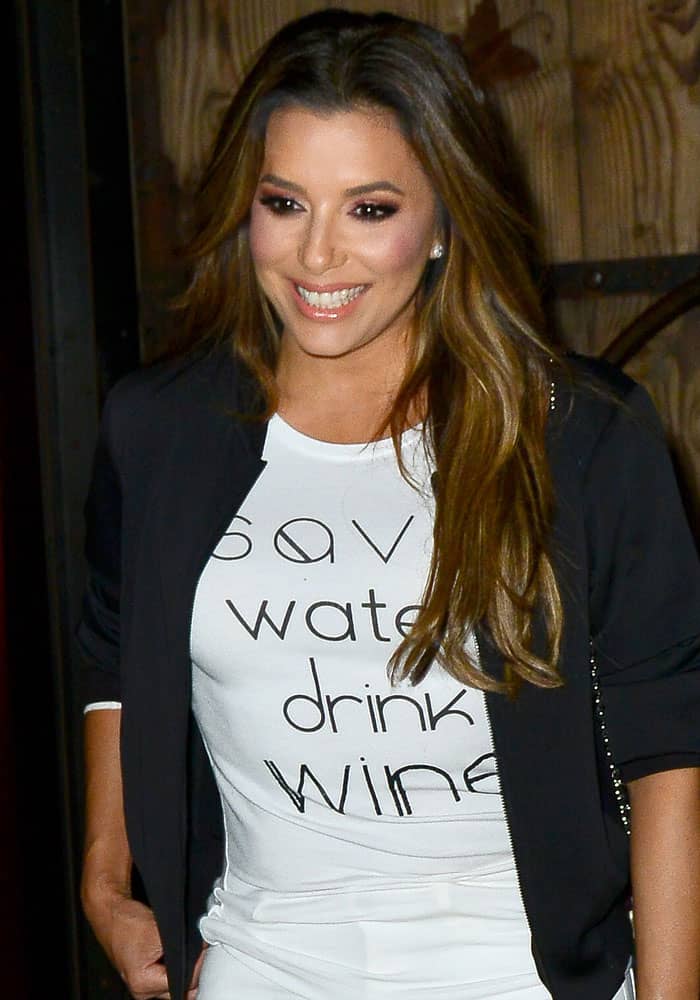 Eva Longoria leaves TAO restaurant in Los Angeles on August 22, 2017.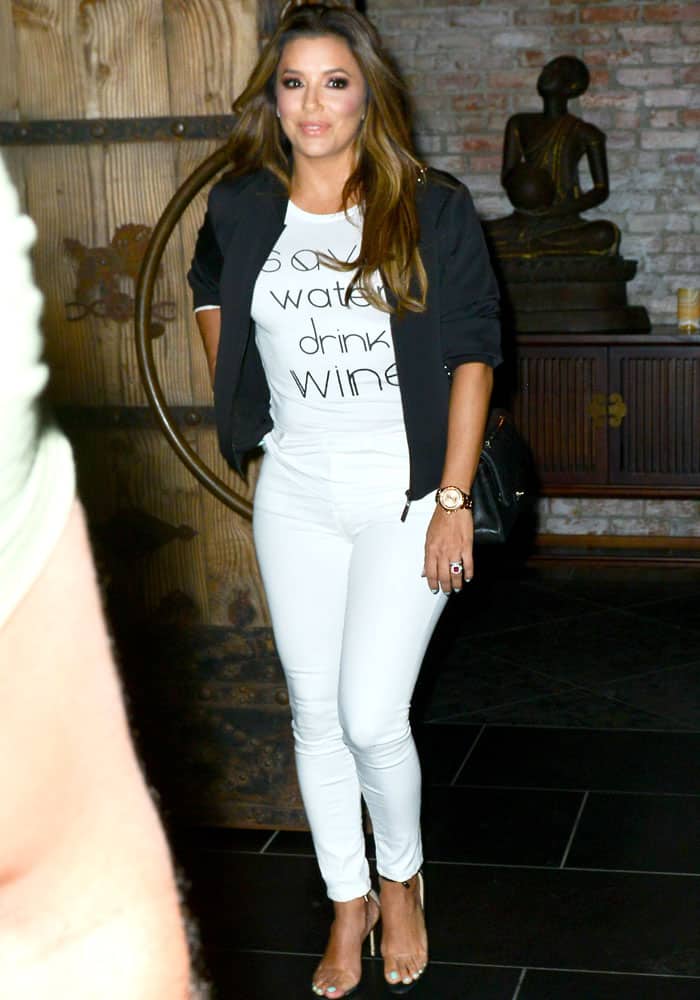 Eva emerges from the restaurant as soon as she spots her car.
The actress wears her current fave, the Manolo Blahnik "Estro" sandals.
Eva followed in the footsteps of her best friend Victoria Beckham by launching her own namesake clothing line. While Victoria's fashion house has become monstrous — with the prices to match — Eva has focused on keeping hers affordable and attainable.
The actress toted her own by wearing a top that said "Save Water Drink Wine" underneath a satin baseball jacket. Both pieces are from the Eva Longoria Collection.
Eva finished her casual dinner look with her current fave, the Manolo Blahnik "Estro" sandals, paired with her usual white jeans.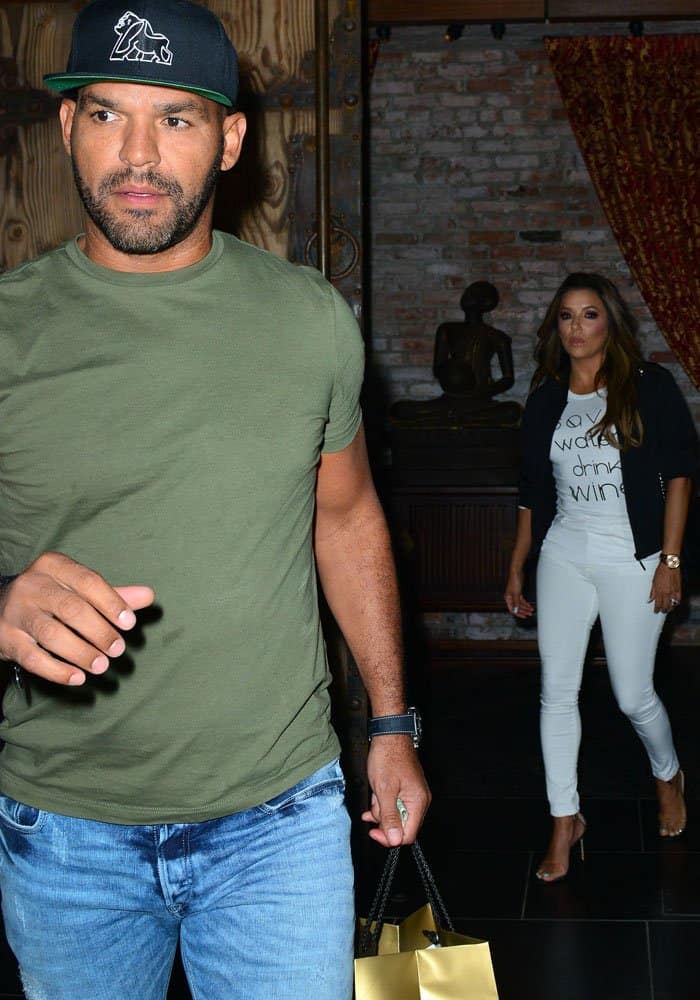 Husband Jose Baston goes ahead of the actress to open the car door for her.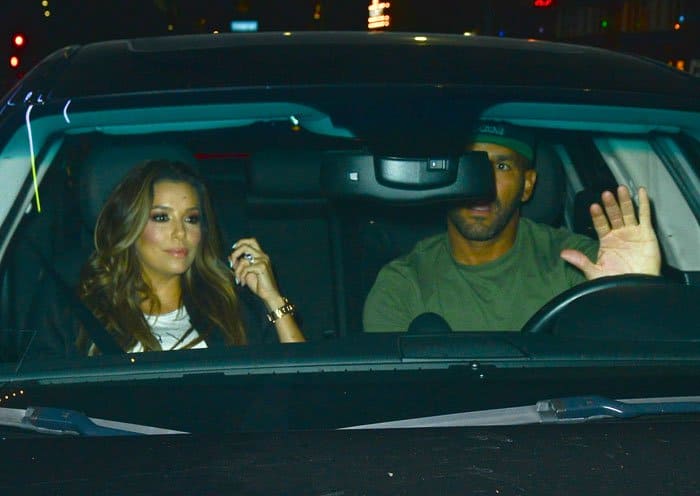 Eva looks visibly happy as she and her husband leave TAO.
Eva enjoyed a laid back dinner night with her husband, Jose Baston, who fetched the car for the couple after dinner concluded. Jose even opened the car door for Eva when the two were ready to depart. Adorable.
The Latina television star was all smiles as the two proceeded to drive away.
Earlier, Eva uploaded an adorable Boomerang of herself wearing the same shirt.
Shop Eva's Manolo Blahnik "Estro" sandals at Barneys and Neiman Marcus.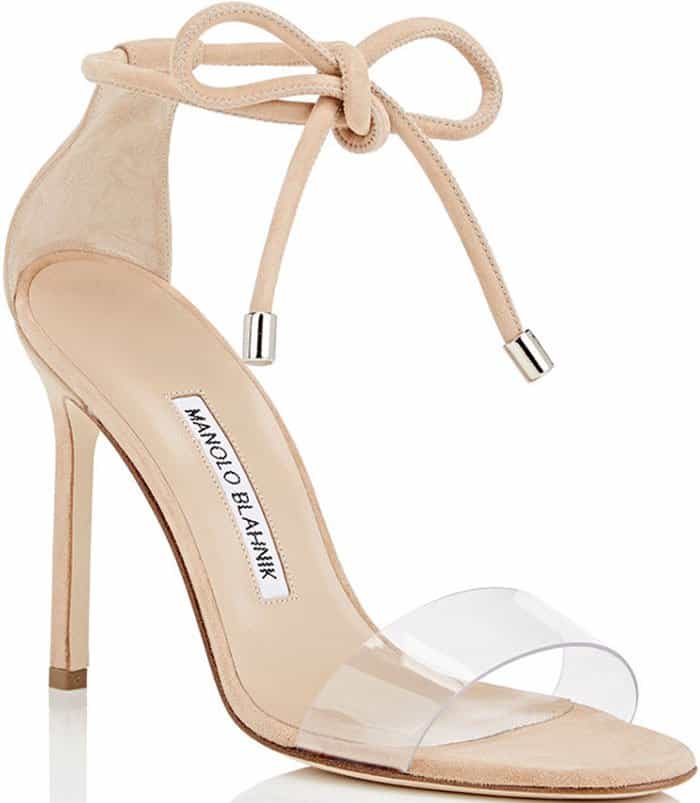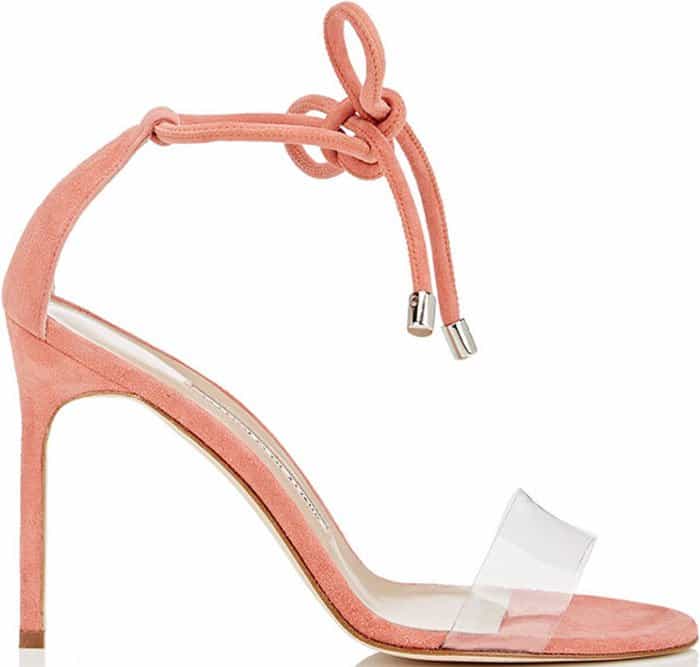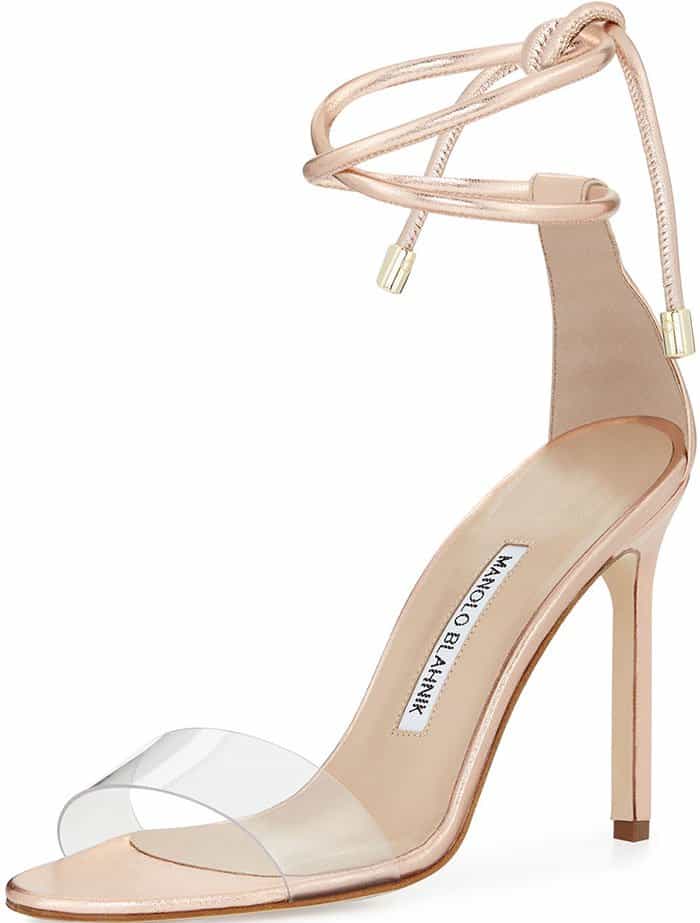 Manolo Blahnik "Estro" sandals, $745
Credit: WENN