Always looking to make a few extra dollars, Eva Longoria was paid by Frito Lay's to announce the winner of the company's "Do Us a Flavor" contest on May 6 at the actress' restaurant, Beso, in Hollywood.
Eva Longoria goes for mesh at Frito Lay's "Do Us a Flavor" announcement at Beso in Hollywood, Los Angeles on May 6, 2013
The winning flavor, "cheesy-garlic bread," sounds delicious and interesting, so it's no surprise that Eva channeled that vibe with an equally interesting ensemble — a black fitted dress with mesh sleeves and matching Reed Krakoff mesh booties.
Eva Longoria shows off her sexy toes in peep-toe mesh booties
The former 'Desperate Housewives' star always looks stunning, but we're not so sure about her pick this time. What do you think? Is it a hit or a miss?
Eva Longoria rocked shoes designed by Reed Krakoff, an American fashion designer and former executive creative director of Coach
Whether you love or hate her ensemble, her peep-toe booties with leather trimming definitely stand out.
Eva Longoria's Reed Krakoff peep-toe mesh booties
Reed Krakoff Mesh Peep-Toe Booties in Black, $682.71 at Amazon
Or pick a different color:
Reed Krakoff Mesh Peep-Toe Booties in Nude, $725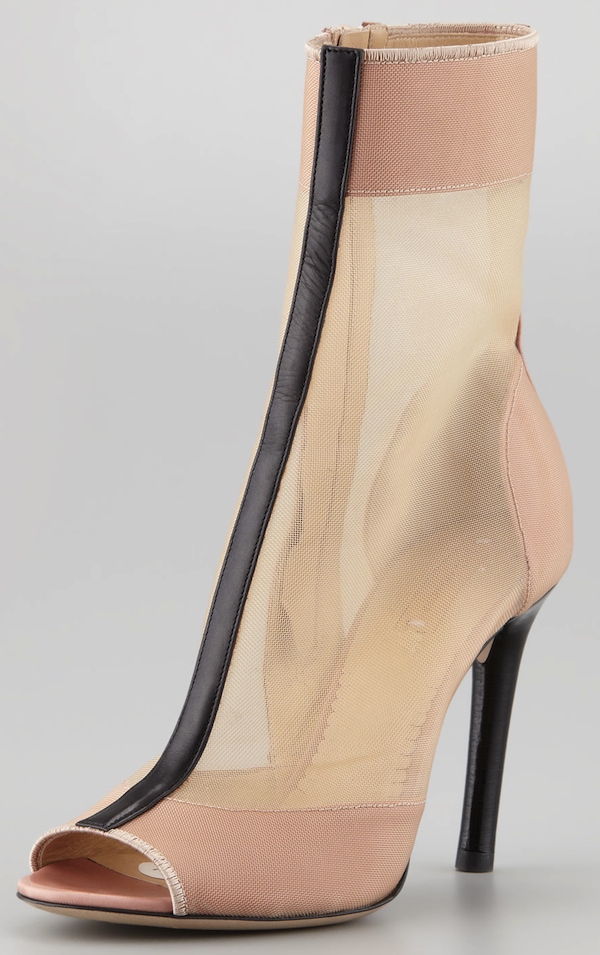 Credit: Adriana M. Barraza / WENN