Leave it to Rita Ora to always come up with head-turning looks that are quite a spectacle to watch.
The singer was spotted yesterday sporting red, black, and white while out and about in London. She had on a printed coat, an LBD, white over-the-knee boots, and a striking red box Lego clutch with intertwining Cs on it.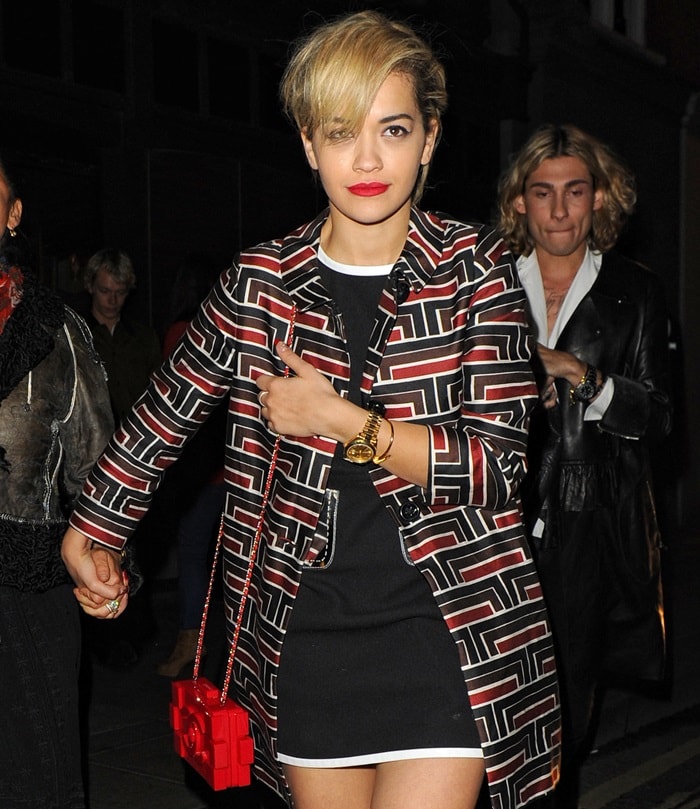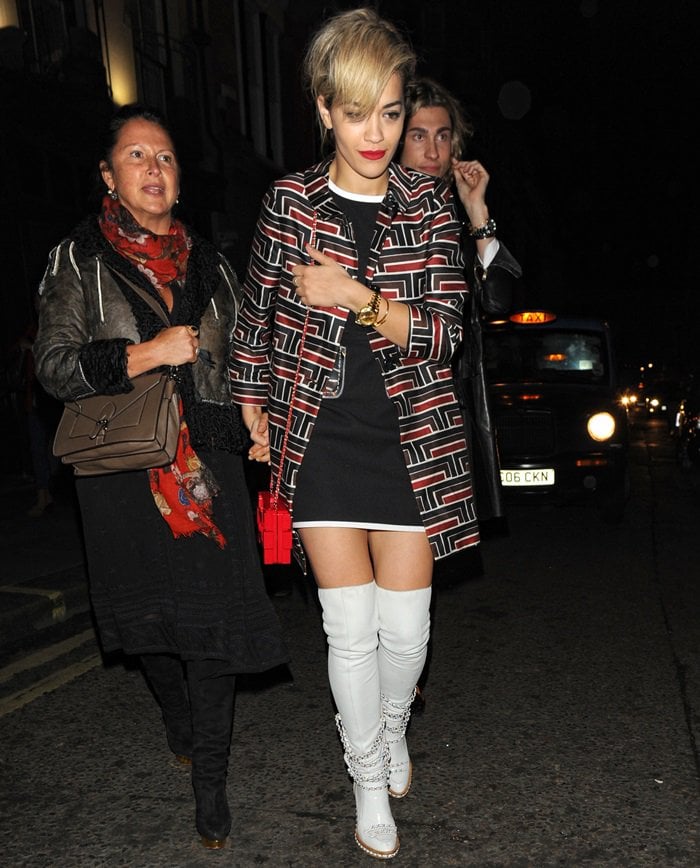 Rita Ora toting a red Lego clutch while leaving Groucho club and heads for the Dorchester hotel in London on May 10, 2013
Rita Ora toting a red Lego clutch handbag
How do you like Rita's off-duty style? Hit or miss? Would you say those boots rock, or are they a little over the top? And, of course, what do you think of that red hard case? Looks like Lego, doesn't it? It's obviously a Chanel. Do you like it?
It's part of the label's Spring 2013 collection. If you want it, you can visit the nearest Chanel store in your city and purchase one. Be ready to splurge though because the bag retails at a whopping $9,900 a piece.
Chanel Lego Clutch, Spring/Summer 2013 Collection
Yep, that much for a teeny tiny arm candy that looks like a toy. Do you think it's worth it? We seriously don't. But if you have unlimited cash supply, why not, right?
You can also try Lego-inspired purses from Les Petits Joueurs. You can find the following at LuisaViaRoma:
Les Petits Joueurs Piano Leather Clutch, $952 at LuisaViaRoma
Les Petits Joueurs Lego Mondrian Suede Clutch, $952 at LuisaViaRoma
Credit: WENN