Until recently, Kim Kardashian has opted for high heels even though she's pregnant. We even featured her a few days ago revealing her swollen feet in a pair of cutout Givenchy booties. Luckily, Kim has gained some comfort sense and finally started wearing flats on her puffy pregnant feet. To this, I say, "It's about time, Kim!"
We spotted her and Kanye house hunting in Beverly Hills. Kim sported an all-black ensemble with Valentino sandals. While this look isn't my personal favorite, it's better than some of the other maternity ensembles we've seen Kim put together lately. Her black leggings, tank, and open lace top helped slim her growing silhouette a bit, and the studded sandals added some edge.
I really like her interesting braided hairstyle. It's great for warm summer days and matches a relaxed weekend wear! Kim's shoes are probably the best part of this look though. Kim's Valentino flats are named the "Noir" and are available for a whopping $895 at Neiman Marcus!
Check out her most recent shoe spotting below, and tell us what you think!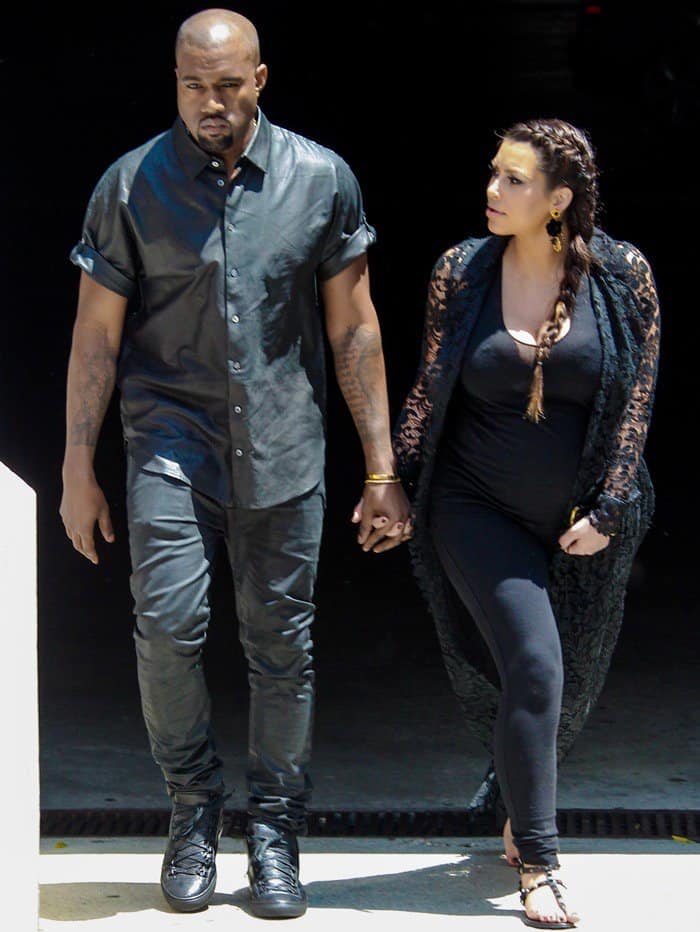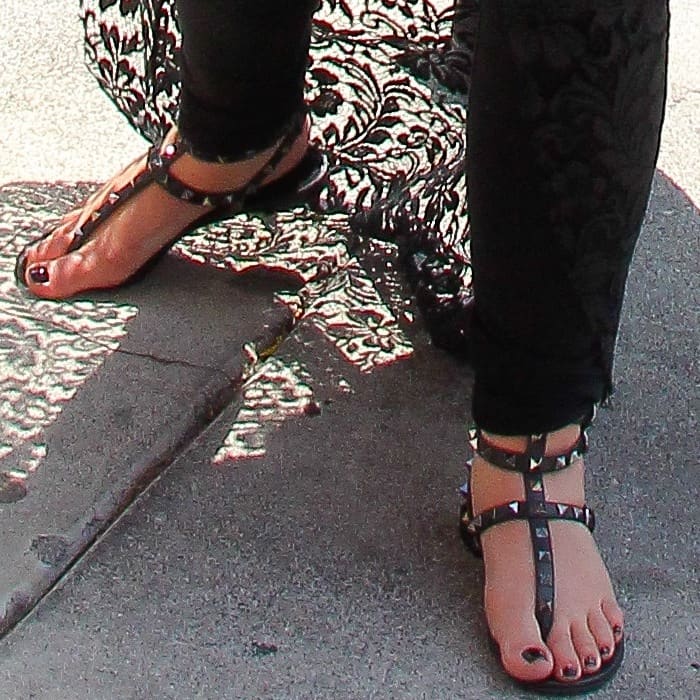 Kim Kardashian and Kanye West seen house hunting in Beverly Hills, Los Angeles on May 11, 2013
Do you agree that this look is much more practical for Kim's growing bump and swollen stems?
We were able to find her exact shoes at Neiman Marcus and a similar style at Farfetch. Take a peek!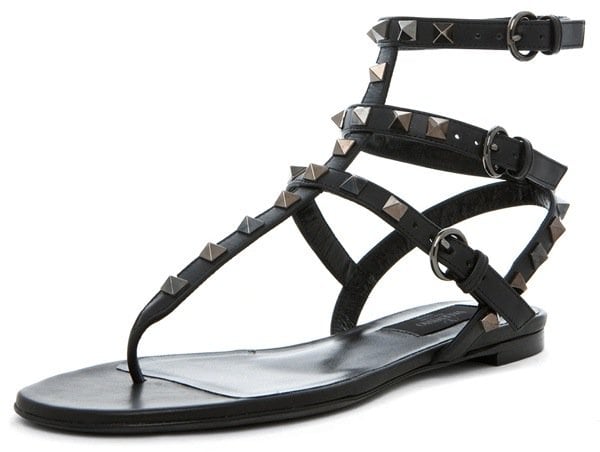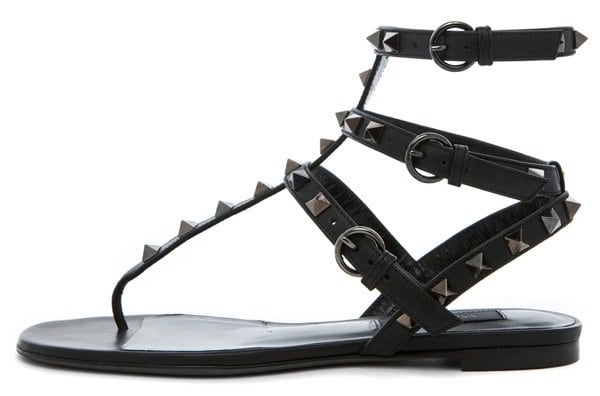 Valentino 'Noir' Gladiator Sandals in Ruthenium Black, $895
Valentino "Rockstud" Gladiator Sandals, $725.22
So, ladies (and gentlemen), what do you think of Miss Kardashian's most recent shoe sighting?
Credit: WENN