We never thought this day would come, but it's official. Overalls are back.
The most fashionable socialite of our time, Ms. Olivia Palermo, was spotted sporting a pair in black just the other week. She wore it with a sheer blouse and a pair of statement flats. The combo was no less than perfect. She magically turned the unglamorous dungarees into something so chic and up-to-the-moment that we literally could not believe our eyes.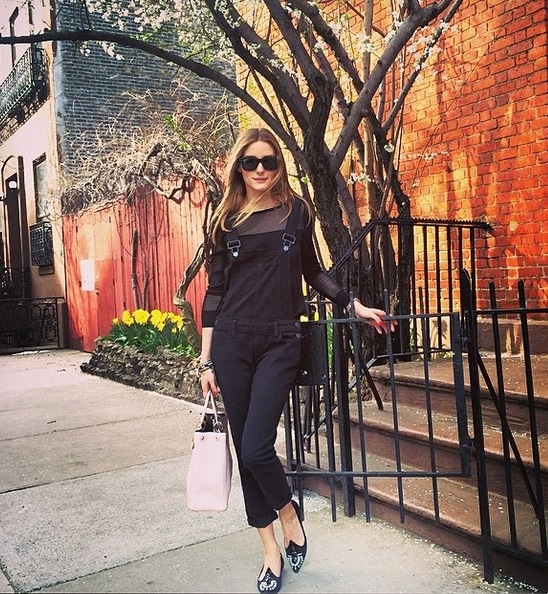 Olivia Palermo wearing a pair of Paige "Sierra" overalls with a sheer Ralph Lauren blouse and some pointy statement shoes on April 13, 2014
On the other side of the globe, we found another celebrity sporting the denim onesie — Fearne Cotton. The British personality styled her pair, which were in blue, with a striped sweater and printed sneakers worn with black socks. Her take on the "trend," if you can call it that, was completely the opposite of how Olivia styled her outfit. It was casual and literally straight off what fashion you will find in a farm (or kindergarten school, perhaps?).
We can't say we liked the look she put together, but Fearne Cotton is Fearne Cotton, and she was surprisingly able to pull it off. Check her out below, and tell us if you agree.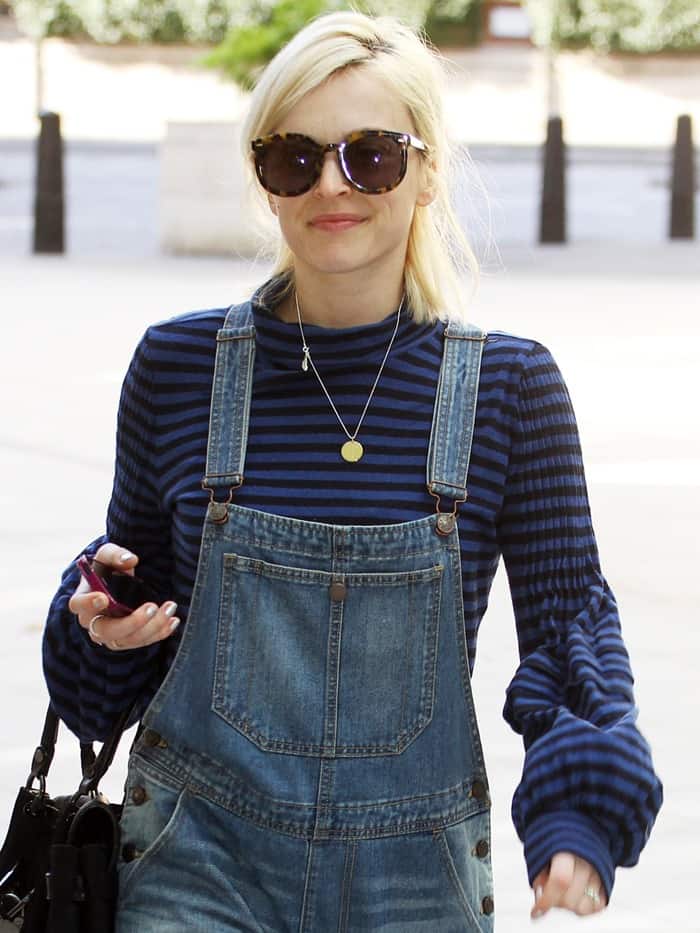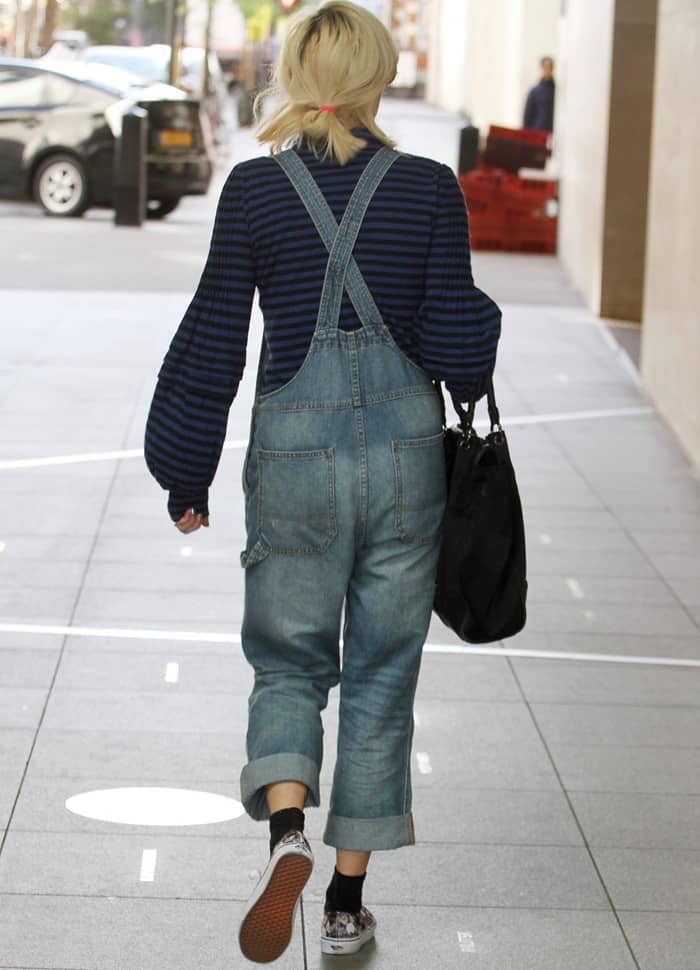 Fearne Cotton wearing her blue denim dungarees with printed sneakers and black socks while heading to work at the BBC Radio 1 studios in London, England, on April 18, 2014
Well, any thoughts? Yay or nay? And what do you think of the way she paired the sneakers with black socks?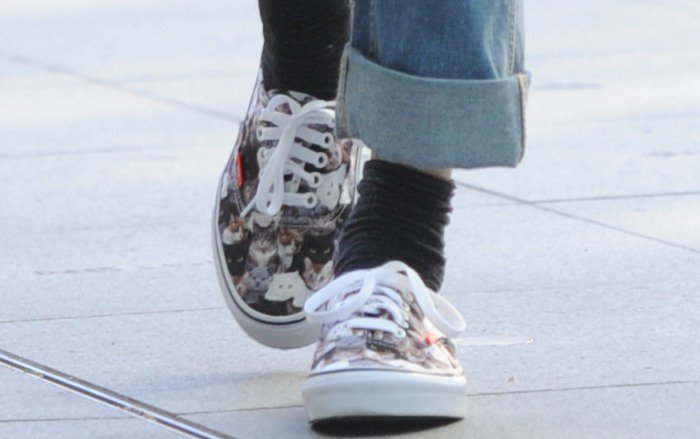 Fearne Cotton wearing cat-printed sneakers

Not sure where Fearne got her dungarees, but we're pretty sure her printed sneakers are from Vans. The logos on the back of the shoes are a dead giveaway. And if we're not mistaken, her shoes are these cat-printed kicks we found over at Amazon. Also, further below is a similar pair with a much more festive print of The Beatles:
Vans Authentic 'ASPCA' Kittens Low Top Shoes, $76.00 – $120.53 at Amazon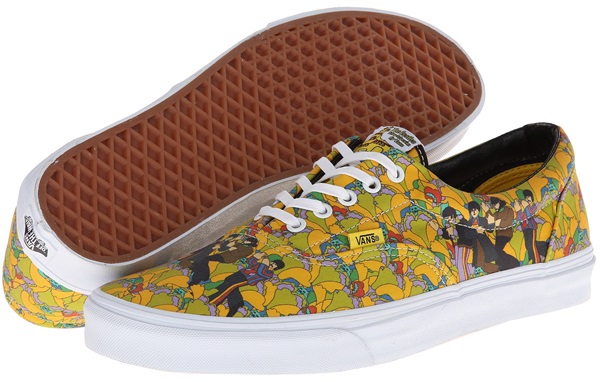 Vans Unisex Yellow Beatles Era Trainers, $65 at Amazon
If you fancy these Vans sneakers, you can easily shop for them at Amazon. And while we're on topic, here's a question for you — will you give overalls a try this spring? And how will you wear them? Will you channel your inner Olivia by pairing them with pointy flats, or will you take a cue from Fearne Cotton and pair them with sneakers?
Credit: WENN