Pom Klementieff added a splash of color to the red carpet of the Los Angeles premiere of "Ingrid Goes West."
Not to be outdone by the clever twinning ensembles of co-stars Aubrey Plaza and Elizabeth Olsen, Pom captured attention in a retro-style look from Gucci and Stella Luna.
We're used to seeing Pom in chic black ensembles with a few dashes of color, as was the case for her appearances at the "Guardians of the Galaxy Vol. 2" world premiere and Chanel's Haute Couture Fall/Winter 2017 fashion show. So, it was a delightful surprise to see her colorful wardrobe picks for the "Ingrid Goes West" premiere.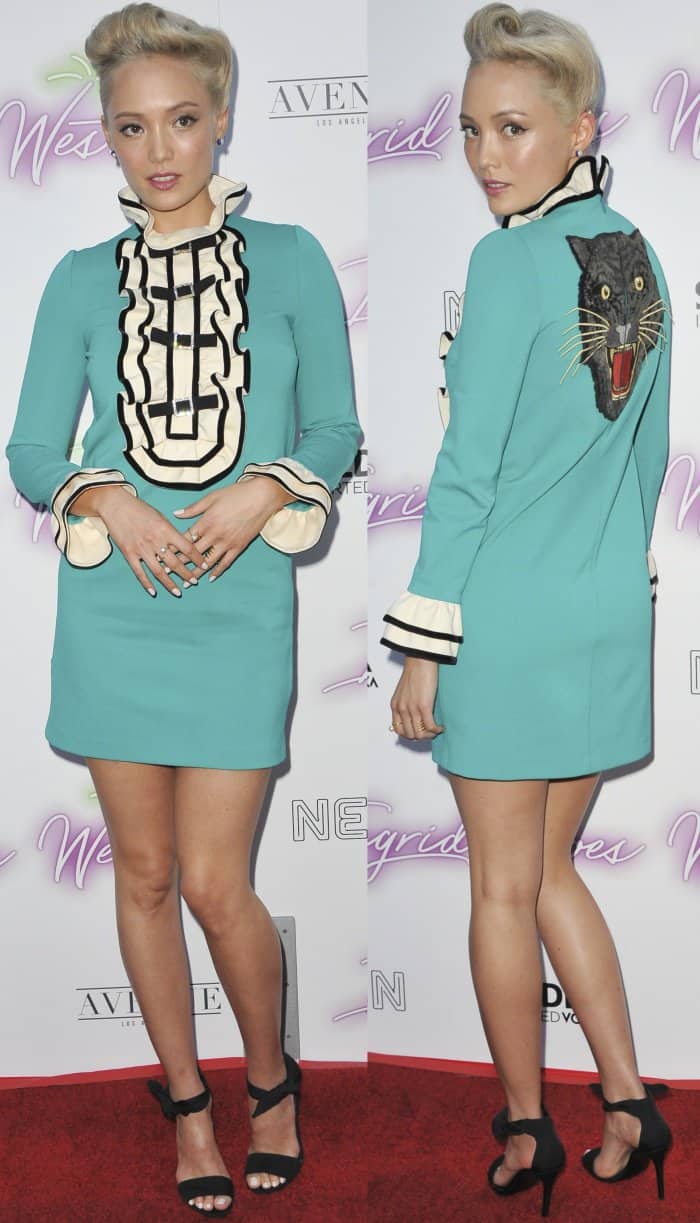 Pom Klementieff flashes her legs at the premiere of "Ingrid Goes West" in Los Angeles, California, on July 27, 2017
The 31-year-old French actress wore a gorgeous turquoise mini dress from Gucci, which featured a black cat's face embroidered on the back. This Pre-Fall 2017 number also had ruffle details on its contrasting black-and-white cuffs and embellished bodice.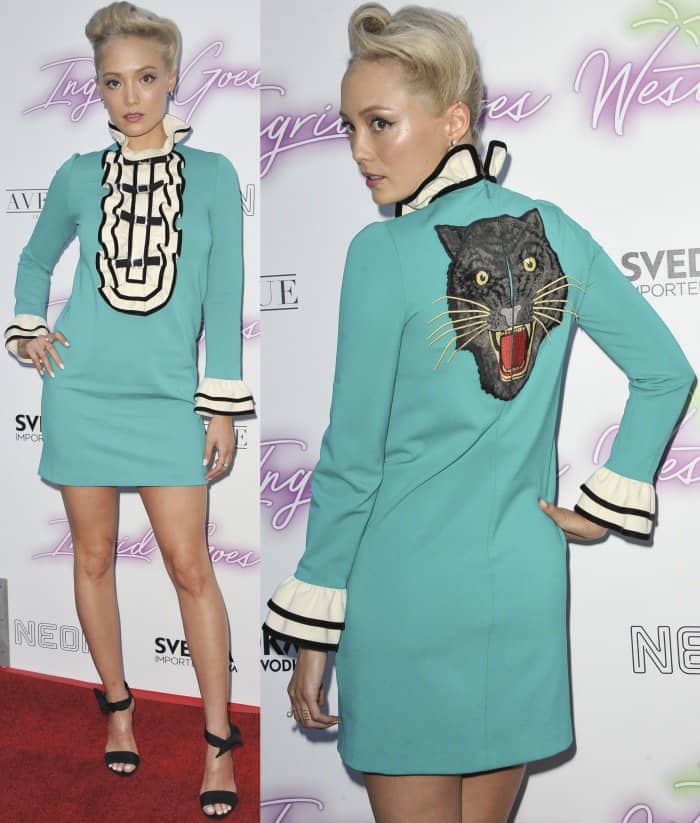 Pom Klementieff looking sexy in a Gucci Pre-Fall 2017 dress
Pom played up the retro vibe by sweeping her hair up in a pompadour.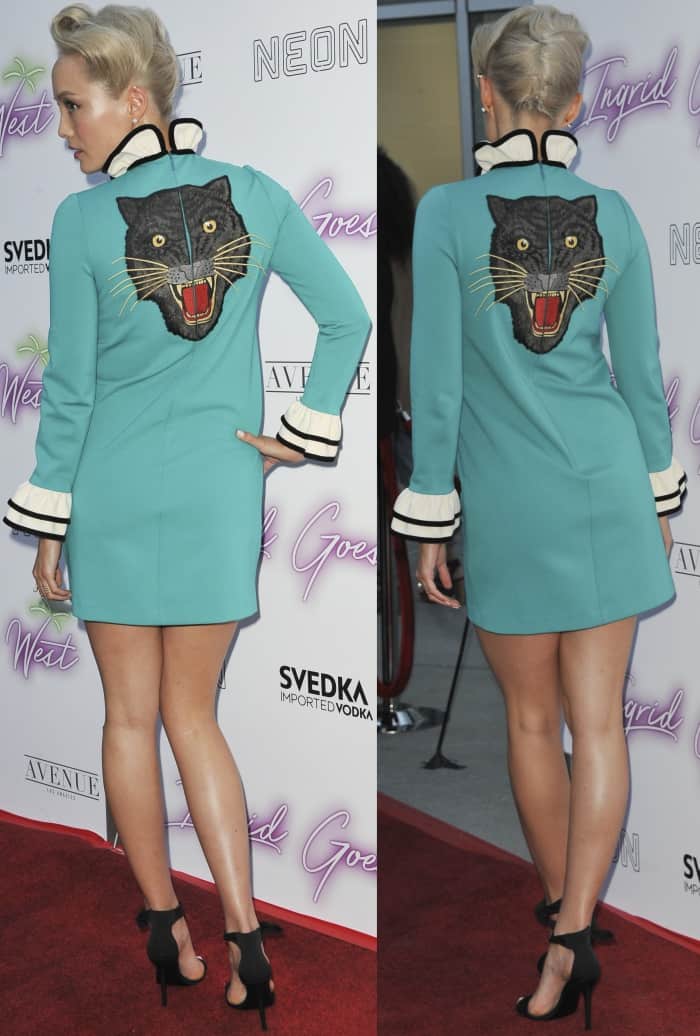 Pom Klementieff showing off the black cat embroidery on her Gucci Pre-Fall 2017 dress
She finished off her look with pink lips, Amanda Pearl jewelry and black suede sandals with ankle bow details from Stella Luna.
Pom Klementieff rocking a pompadour hairstyle at the premiere of "Ingrid Goes West"
Pom Klementieff's hot feet in black suede sandals with knot details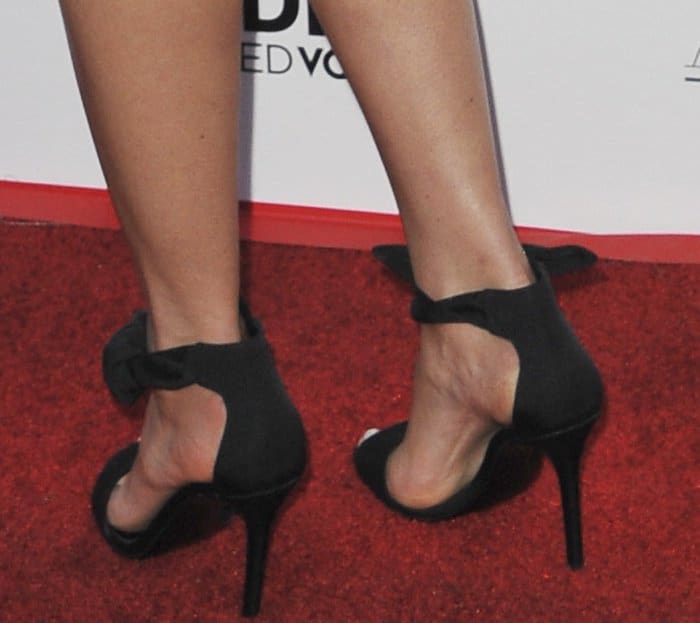 Pom Klementieff flashed her legs in Stella Luna shoes
What do you think of Pom Klementieff's latest red carpet look?
Credit: Apega / WENN