Fergie was chosen as the fourth singer for The Black Eyed Peas in 2002 when she was 27-years-old, beating out other female vocalists like Nicole Scherzinger. The founding members of the American musical group are rappers will.i.am (William Adams), apl.de.ap (Allan Pineda Lindo), and Taboo (Jaime Luis Gomez).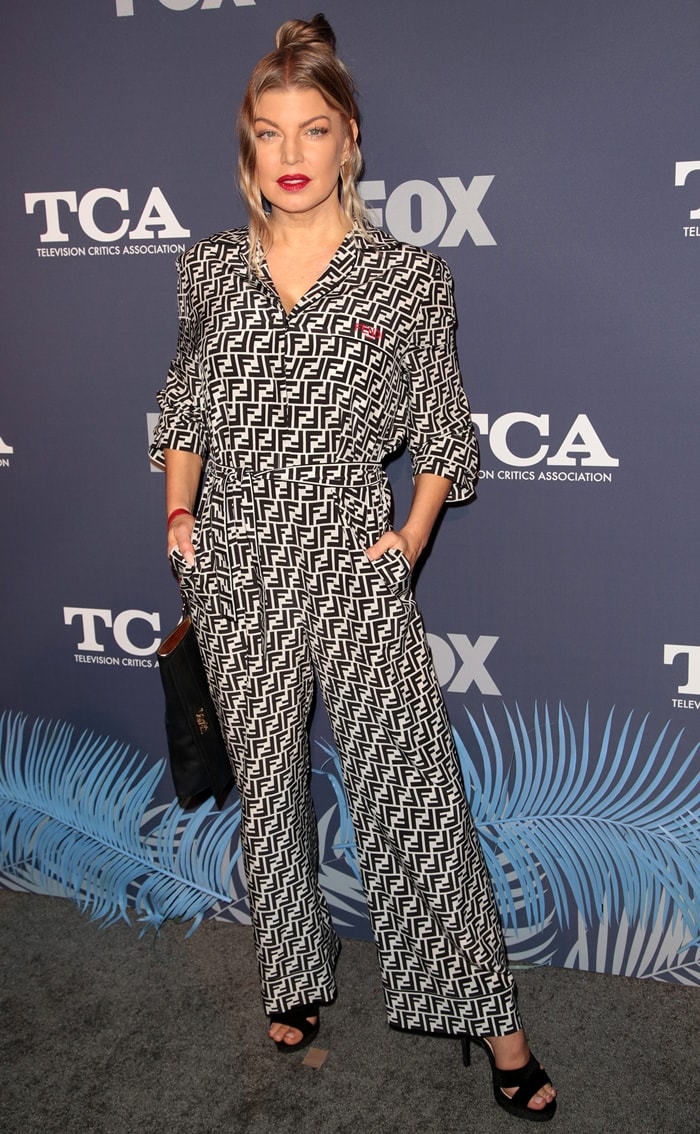 Fergie attends the FOX Summer TCA 2018 All-Star Party at Soho House on August 2, 2018, in West Hollywood, California
In 2015, the world was shocked when Black Eyed Peas started recording sessions for their seventh studio without Fergie. However, two years later, a representative made clear she has not left the group.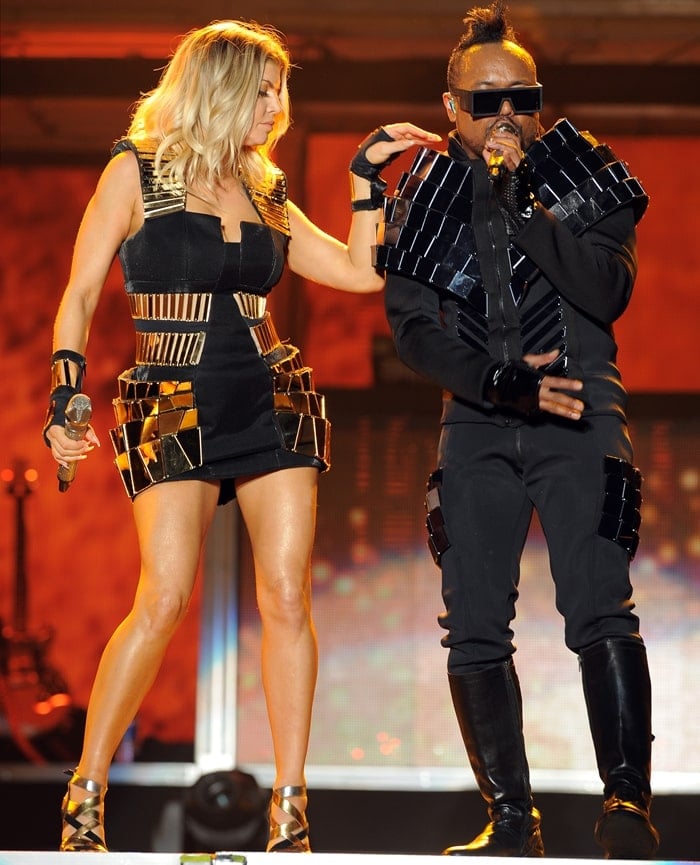 apl.de.ap and Fergie of the Black Eyed Peas perform at Sun Life Stadium on November 23, 2011, in Miami Gardens, Florida
"Since the beginning of Black Eyed Peas, we've always had amazing vocalists that appeared on the mic with us," William Adams (known professionally as will.i.am) told Ahlan! in June 2017.
"People like Macy Gray, Esthero, Debi Nova, Fergie. On Elephunk, there were several females that appeared on that album. Obviously Fergie was the featured female, but on songs like Lets Get it Started, it's Noelle (Scaggs), and then Fergie, songs like Latin Girls, it's Debi Nova, and Request Line, it's Macy Gray. We'll always work with good females."
"As for replacing, what people know The Black Eyed Peas to be, nobody is replacing Fergie," he told the UAE magazine.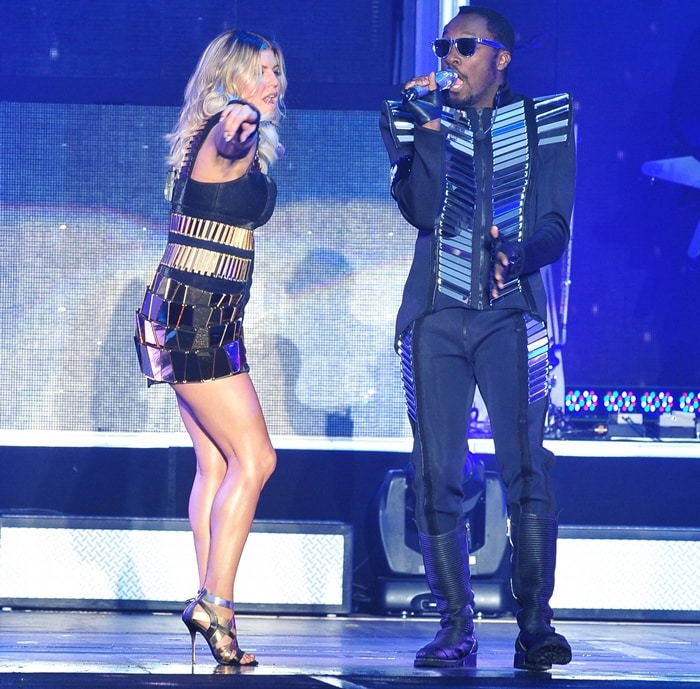 will.i.am and Fergie aka Stacy Ferguson of The Black Eyed Peas perform in concert at Alton Towers in Staffordshire, England, on July 6, 2011
"She's working on her solo project at the moment, we're on this brand-new experience, celebrating 20 years of Black Eyed Peas putting out music. We worked on a bunch of songs on her solo record, we're proud that she has her label, but Black Eyed Peas are pushing it forward in terms of content, technology, and experiences on our new project, Masters of the Sun."
Visiting Sirius XM's Hits 1 in August 2017, Fergie confirmed that she did not permanently leave the group.
"I have lived so much and I needed somewhere to put all of my life experiences. I don't feel like it is fair to go on a Peas record and be like, 'Let me bust out my journals and make this all about me'."
Fergie arrives at the premiere of "The Four: Battle For Stardom" Season 2 at CBS Studios – Radford on May 30, 2018, in Studio City, California
"I've always just been the little sis and part of groups and like that and I got to have a moment with 'The Dutchess' and such an amazing four albums with The Peas and hopefully more."
"I've always been a kind of misfit that didn't really fit in any particular character perfectly, so it's just a mishmash, but when you put it all together it really makes sense if you know."
In February 2014, Fergie made a quick stop in Las Vegas in order to promote her eponymous footwear collection.
The then 38-year-old singer attended the MAGIC Market Week held at the Las Vegas Convention Center, where she interacted with fans and flaunted her shoes.
Fergie promotes her footwear line at MAGIC Market Week at the Las Vegas Convention Center on February 19, 2014
Fergie looked effortlessly fierce and stylish in textured leather pants paired with a tiger-print gray shirt by Saint Laurent.
Fergie wears a long gray cardigan and a Saint Laurent shirt for her Las Vegas appearance
She styled her outfit with a cozy long coat and a couple of silver rings.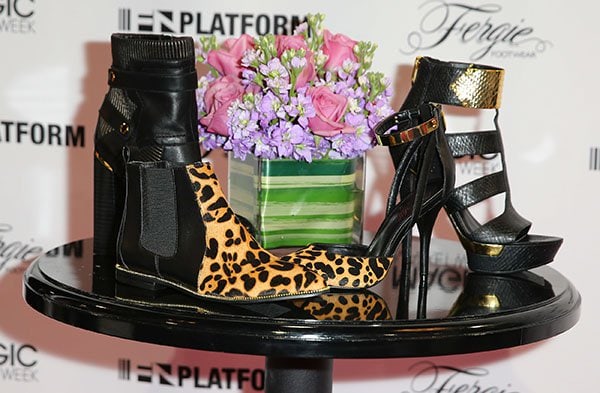 Fergie Footwear takes the stage at MAGIC Market Week held at the Las Vegas Convention Center
Of course, Fergie opted to complete her look with a pair of shoes from her own collection. She wore a pair of Fergie "Ryan" sandals in denim leather.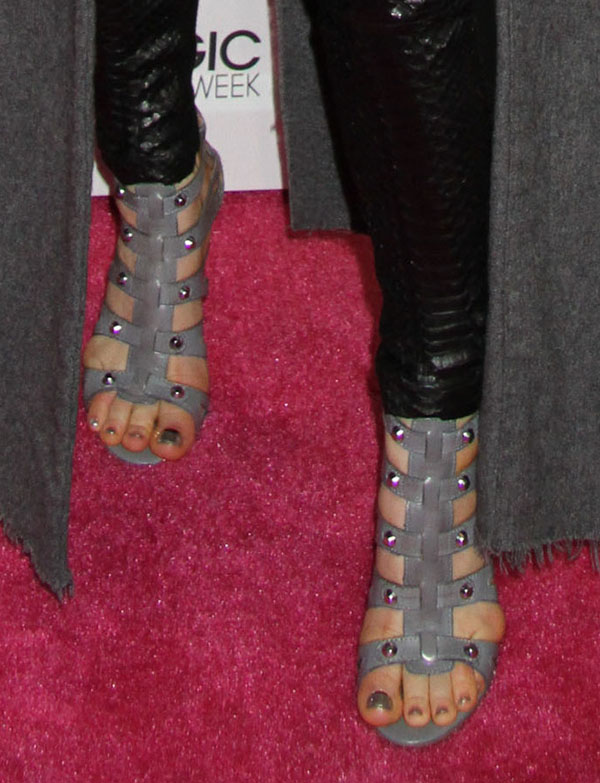 Fergie's feet in gladiator-style sandals
These tough-looking gladiator-style heels feature a strappy design, stud detailing, open toes, and 4-inch stacked heels.
Fergie displays her toes in "Ryan" sandals from her own collection
The Fergie sandals can be purchased in three different versions at Amazon. Check them out below, and let us know which pair you would pick.
Fergie "Ryan" Sandals in Denim Salerno Leather, $19.99 – $109.99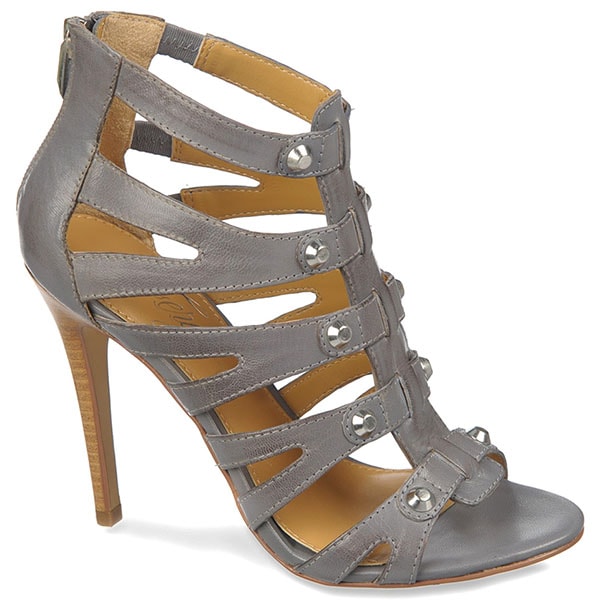 Fergie "Ryan" Sandals in Black Salerno Leather, $19.99 – $109.99
Fergie Ryan Sandals in Tan Salerno Leather, $19.99 – $109.99
Credit: DJDM / Judy Eddy / WENN / Brian To