Hot momma Fergie took a break from her busy schedule to spend some playtime with her adorable son, Axl Jack Duhamel.
The 40-year-old singer was dressed in a very chic white ensemble that was accessorized with a fringed scarf.
Fergie with her son Axl Jack Duhamel on the way to a park in Brentwood in Los Angeles on April 17, 2015
This whole getup was quite an overstatement for a play date, but we give the stylish mom props for putting together a fabulous off-duty look.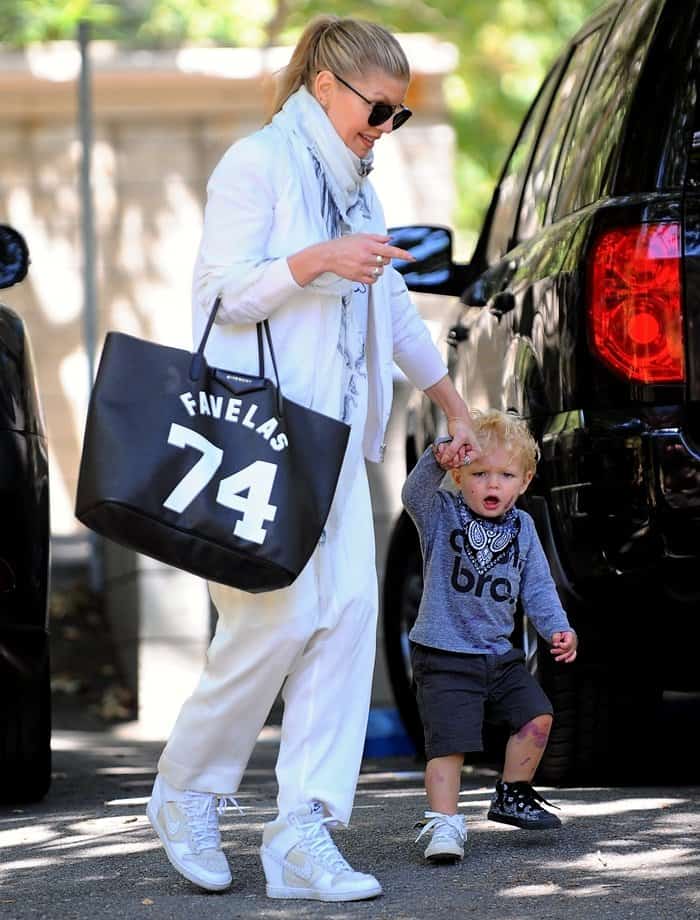 Fergie rocks drop-crotch sweatpants and white wedge-heeled sneakers
While little Axl was looking cute with his curly hair and mismatched shoes (we're not sure if it was done intentionally), Fergie toted around an eye-catching bag with Favelas 74 print.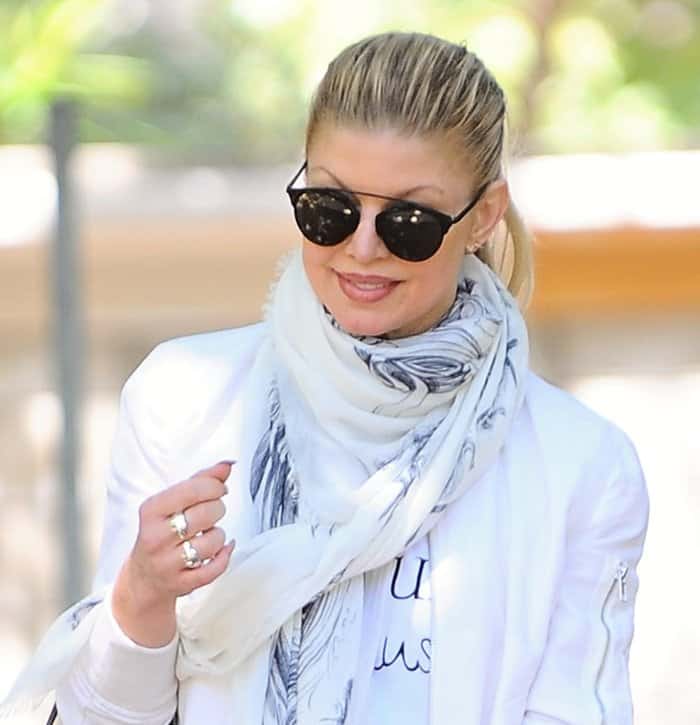 Fergie styled a white fringed scarf with a white zip-up jacket over a white T-shirt
Her Givenchy Antigona tote bag from the Favelas 74 collection touts designer Riccardo Tisci's birth year and the name of a small Brazilian township at the front.
Fergie's Givenchy Antigona tote bag touts designer Riccardo Tisci's birth year
Get your hands on the Givenchy Antigona Favelas 74 tote or the canvas tote version at Nordstrom and Bergdorf Goodman.
Givenchy Antigona Favelas 74 Large Leather Shopping Tote, $1,145
Black/White Givenchy "Favelas 74" Tote, $890
Credit: WENN