Here's an interesting picture we managed to score — a side-by-side view of Fifth Harmony band members' choice of footwear.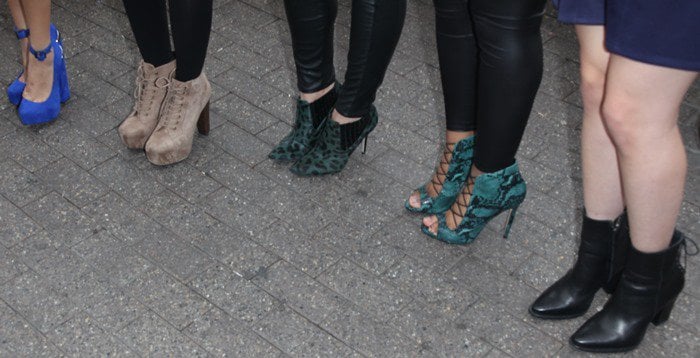 The American girl group was recently spotted making a promotional appearance at the Empire State Building in New York. Ally Brooke, Camila Cabello, Normani Hamilton, Dinah Hansen, and Lauren Jauregui dressed according to their own style preferences and finished their outfits with noteworthy heels that really stood out.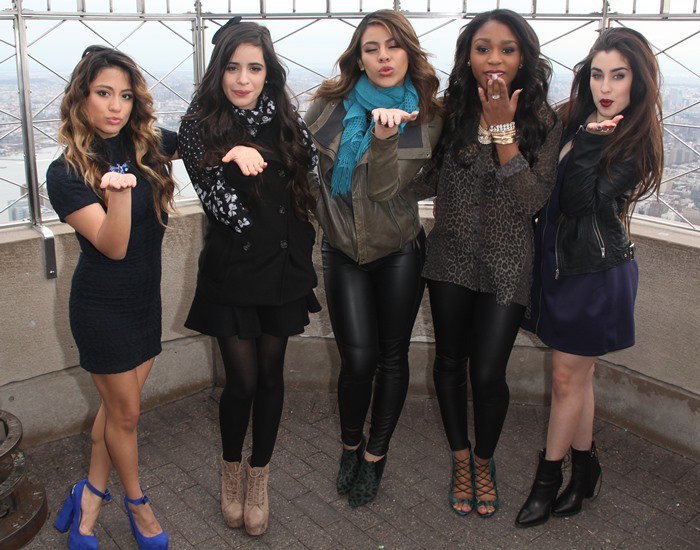 American girl group Fifth Harmony with band members Ally, Camila, Dinah, Normani, and Lauren making an appearance at the Empire State Building in New York on October 23, 2013
Ally went with chunky bright blue ankle-wrap pumps, while Camila opted for neutral lace-up booties. The other three, on the other hand, went with sleeker styles — Dinah in printed green slip-ons, Normani in exotic open-toe cage sandals, and Lauren in classic black pointy ankle boots. Now, the obvious question is, who wore the best-looking shoes?
We love Normani's snake-print strappy sandals, but more than that we like her styling. She boldly paired them with a sheer leopard-print blouse and made the combo work by using classic black leather skinnies and just enough accessories to pull everything together with panache.
Credit: PNP/WENN