A winter wardrobe cannot be complete without the addition of wool. Whether in the form of a tweed blazer or a knit sport coat, this cold-weather favorite should never be neglected.
One of my all-time favorite "go-to" wool pieces is an ultra-comfortable flannel shirt. Made from a soft woven fabric, it can be tailor-made to varying degrees of fineness depending on your personal taste. The fabric can be brushed to create an extra soft texture or left alone for a more rugged appearance.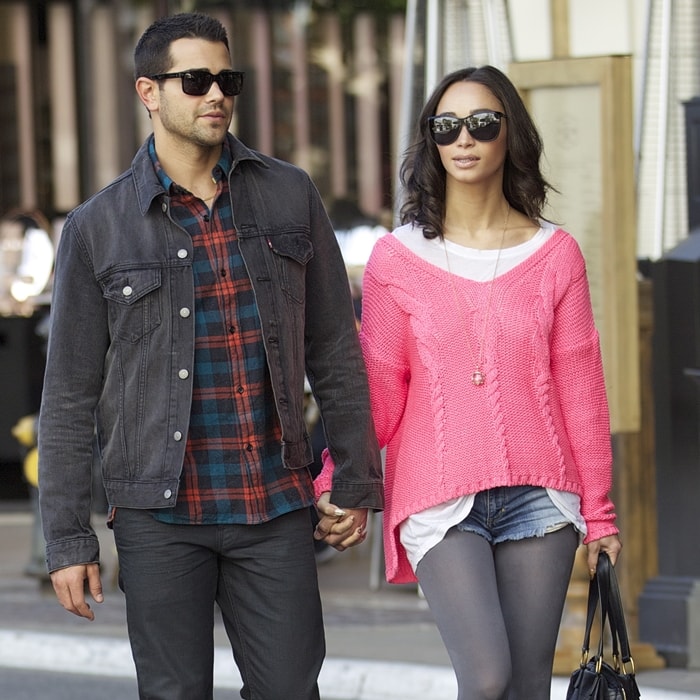 Jesse Metcalfe wears a flannel shirt while out on a date with Cara Santana
As versatile as a flannel shirt is, just remember that in no way should you have it replicate a dress shirt. Play it simple and stick with other casual pieces when incorporating it into an outfit.
Try this look on for size; start with a plaid flannel shirt and cover it up with a down puffer vest. Finish with a pair of dark-hued chinos and a pair of combat boots.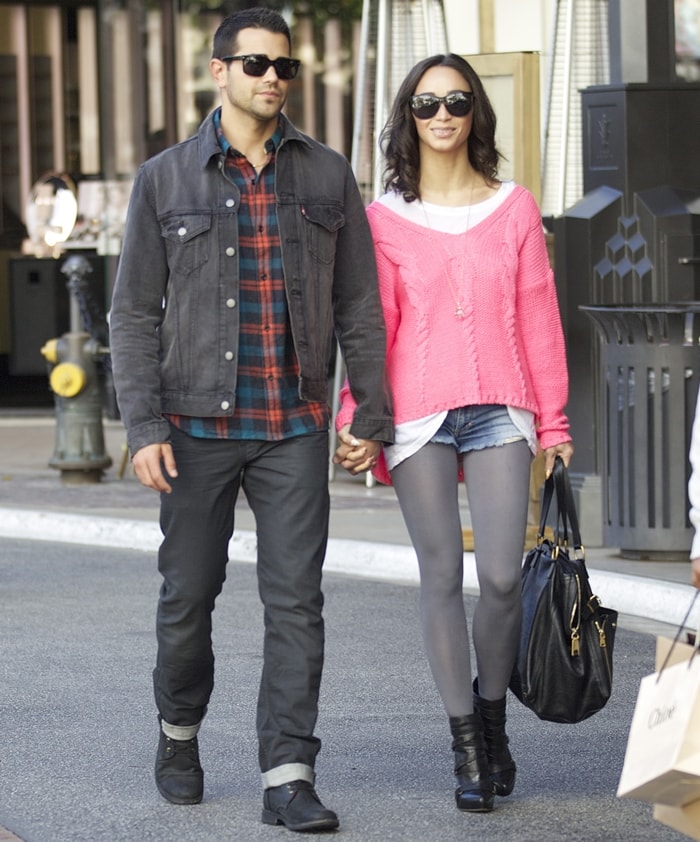 Jesse Metcalfe and his longtime girlfriend Cara Santana seen out Christmas shopping at the Grove in Los Angeles on December 18, 2012
Leave it up to Jesse Metcalfe to show us how it's done. Here we see his take on how to stylishly wear a flannel shirt while out for a stroll with his girlfriend Cara Santana.
Following the basic casual rule, he combines his holiday-colored flannel shirt with a dark denim jacket and matching denim jeans. To complete his casual ensemble, he decides on a pair of dark shades and a pair of black work boots.
Ready to add one to your wardrobe? Check out these flannel pieces from Zappos:
Dockers Classic Fit Casual Flannel Shirt, $58.00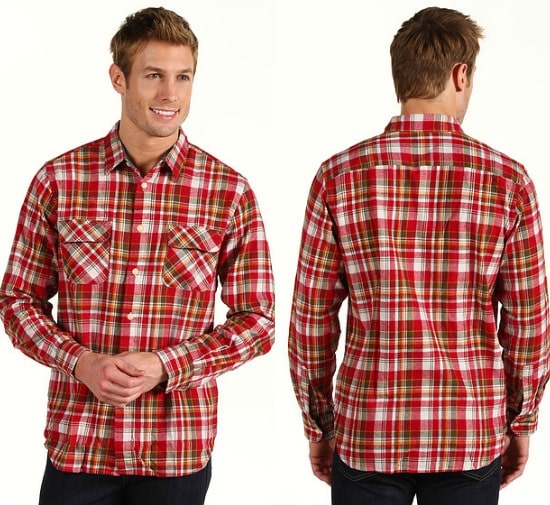 Fox Decker L/S Flannel, $56.50
Vans Ruskin II L/S Flannel, $52.00
Credit: Owen Beiny / WENN