Kim Kardashian was seen out and about in Paris with her beau on April 30. The expectant mom was looking hot in red, despite the growing baby bump.
Visibly pregnant Kim Kardashian wears a red maxi dress in Paris on April 30, 2013
Instead of wearing heels though, she surprised us in a pair of flat sandals!
Kim Kardashian's black flat sandals
On May 2, she was wearing the same flats when she was spotted arriving at LAX airport from a trip to London.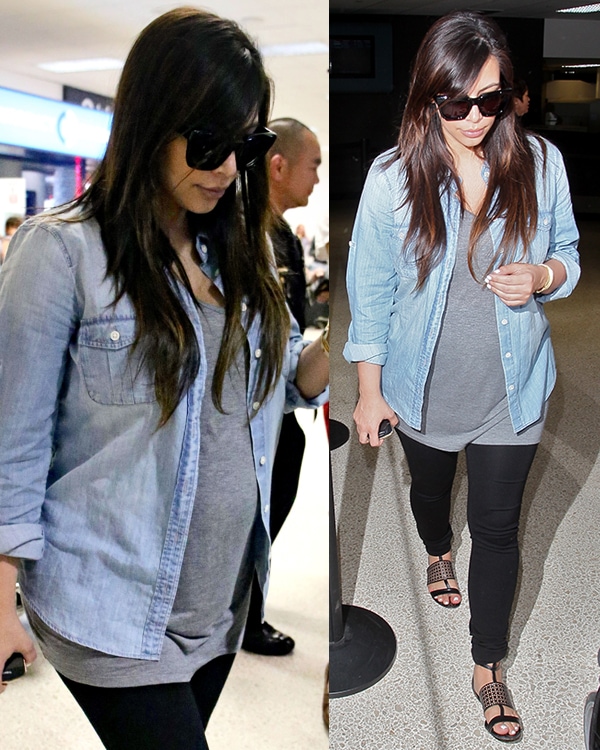 Kim Kardashian wears a denim button-down shirt at LAX on May 2, 2013
This time around, she was more casual in just leggings and a gray top under a denim button-down shirt.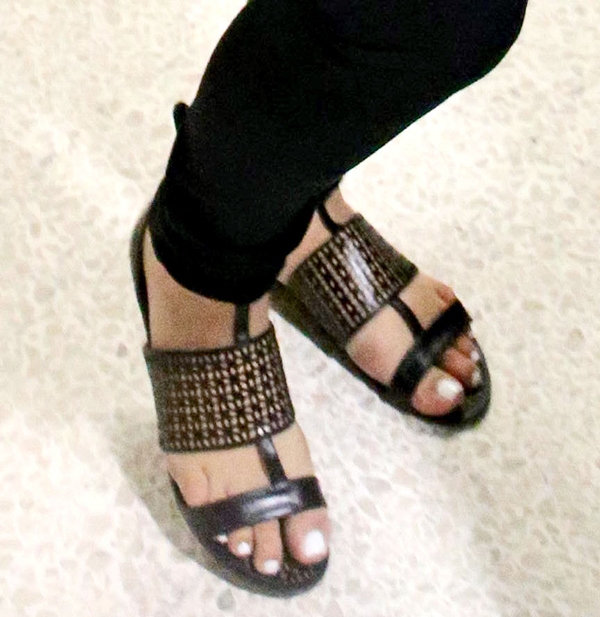 Kim Kardashian's hot feet in flat shoes
Which outfit do you think works best with the sandals? Seeing her in flats was surprising since we're used to seeing Kim in high heels. Perhaps she's more careful now that she's pregnant?
The flats still made her look chic and, not to mention, safer! How about you? Do you find her hot in them, or do you still prefer Kim in heels?
Made of patent leather material, the flats feature double straps with fastening around the ankles and straps across the toes. What made this pair chic and unique are the wide vamp straps that boast a laser-cut design. This same pattern can also be seen on the insoles. For easier wear, there's the zipper fastening at the back.
We're expecting to see this pair on Kim again, and perhaps they're already her new favorite.
Azzedine Alaïa Black Patent Leather Flat Sandals, $1,263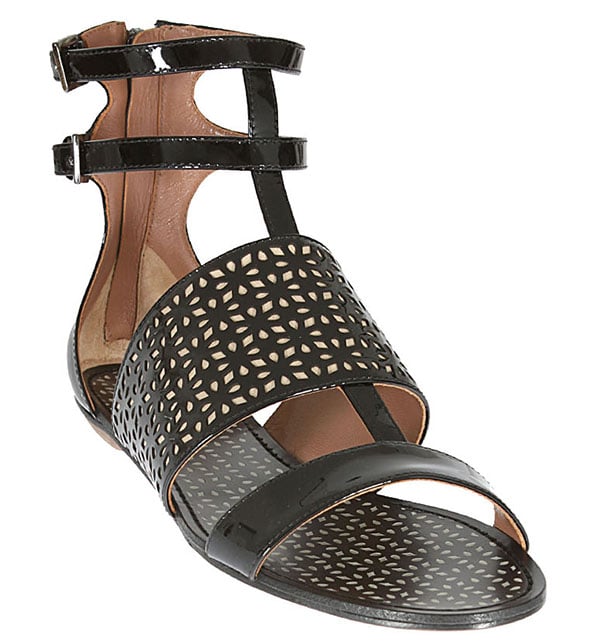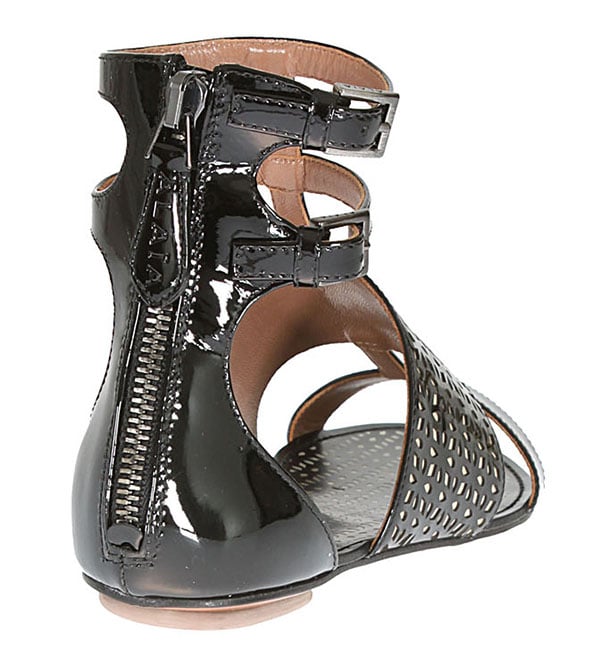 Credit: STS / WENN