By many considered a fashion faux pas, wearing socks and sandals together is a controversial fashion combination. Do you think it can ruin an otherwise on-point outfit?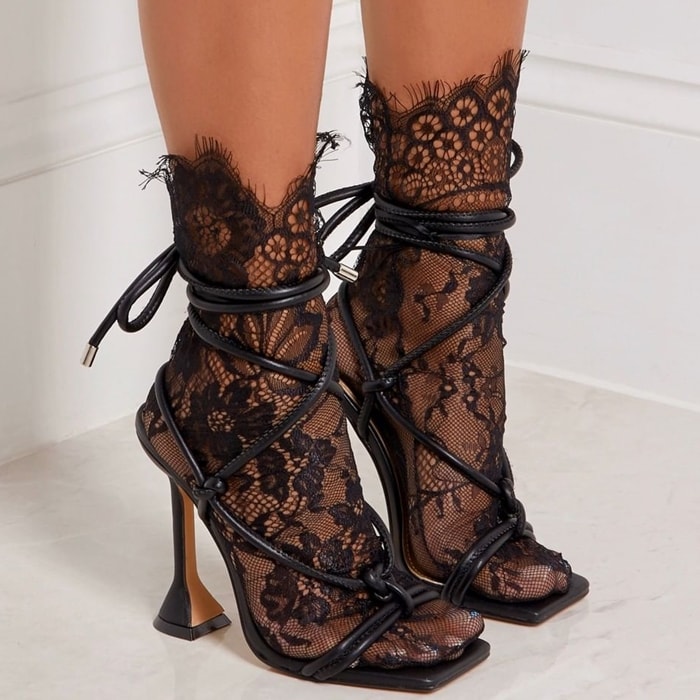 Black floral lace socks with matching ankle-strap sandals
On sale at EGO Shoes for $7.99, these socks feature ribbon detail, floral lace design, and black finish.
The sandals, which are also available in pink, nude, and white, boast a sculpted pyramid heel.
Fiat Lace Up Square Toe Pyramid Heel, $29.99 at EGO Shoes