These eye-catching Melnip and Izbelip heels from Ted Baker will take you from the office to a night out with ease. Which floral print shoe do you like best?
1. Berry Sundae and Blue Graceful Ted Baker Izbelip Pumps, $195 at Zappos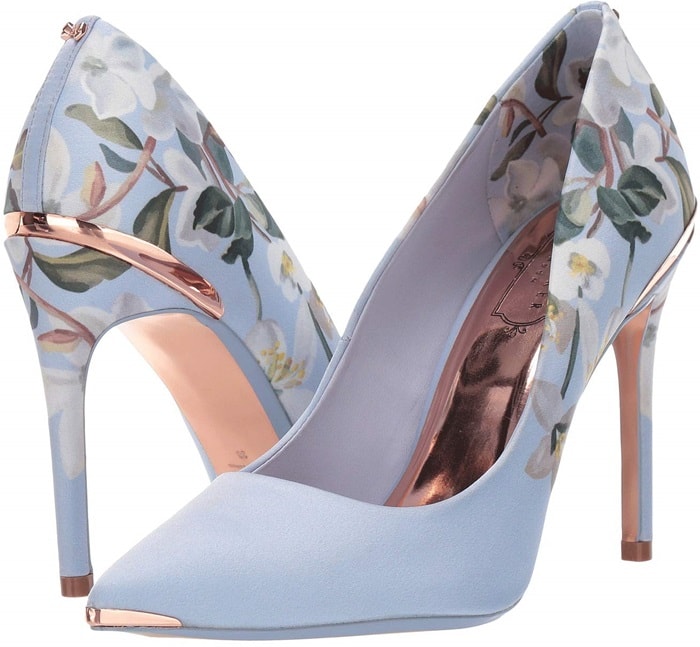 2. Melnip Floral Print Pump Pumps, $195 at Amazon and Zappos
Available in elegant light red, black, pink, magnificent yellow, and teal fantasia satin, these pumps are crafted with a smooth satin body that's embellished with an intricately detailed floral pattern.