What do shoes have to do with diet? Everything, if you ask these shoes designed with burgers, fries, cakes, cookies, candies, and chocolates in mind.
Don't wear or even look at these 17 food-themed shoes if you're on a diet. These give a whole new meaning to "salivating over a pair of shoes."
1. Slip-Ons Printed With Juicy Burgers
Ironically, Study Footwear is a vegan-friendly brand.
Study "Slip" Burger Print Slip-Ons, $84.95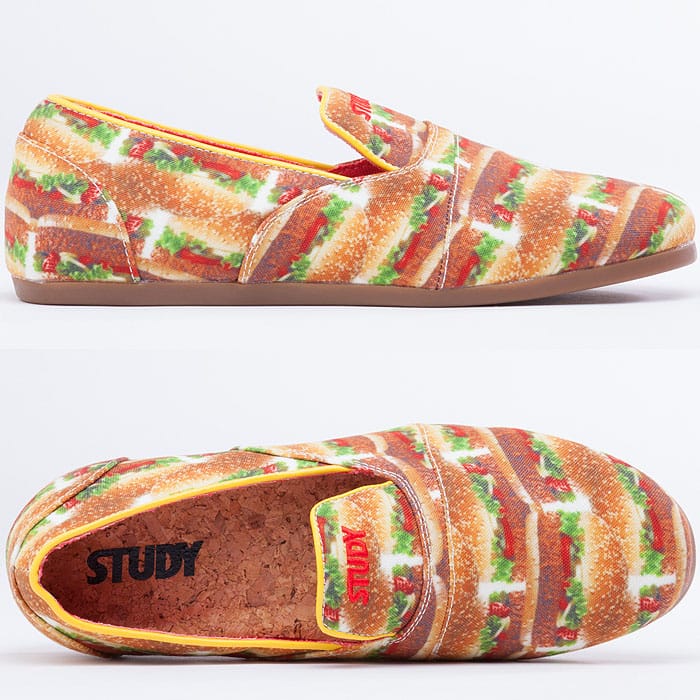 2. Fruit-Print Sneakers
Fruits are full of sugar, too.
Study "Drop" Fruit Print Sneakers, $89.95
3. Fries-Print Sneaks
You can practically blot the oil off of the pile of fries.
Study "Drop" Fries Print Sneakers, $89.95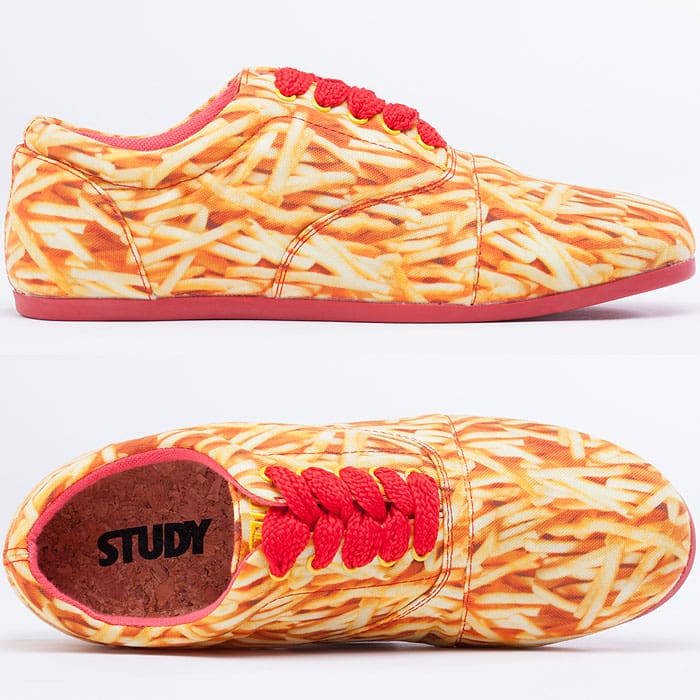 4. Pumps Embellished With Every Confectionery Known to Man
Gasoline Glamour "Bad Cake You" Pumps, $4,000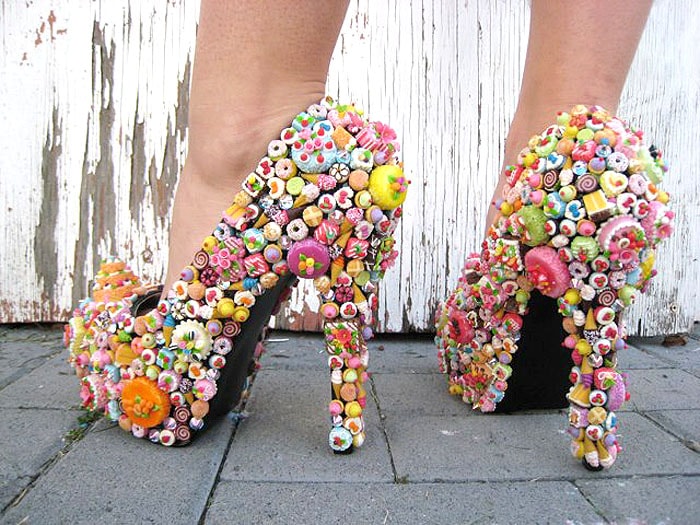 5. Candy-Themed Heels
These pumps from Gasoline Glamour will not only ruin your diet but your bank account, too.
Gasoline Glamour "Candyland" Pumps, $3,000
6. Custom-Designed Cookie Monster Nike Dunks by Diversitile
The cookie panels are not only textured like cookies but also supposedly smell like cookies, too. Major diet sabotagers!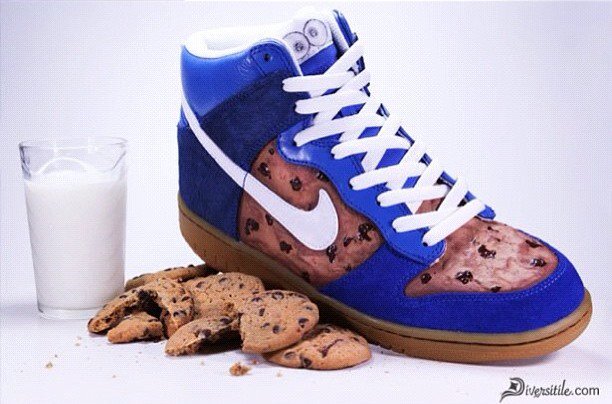 7. Ring-Pop Wedge Booties
Iron Fist "Ring Pop" Wedge Booties, $84.99
8. Sickeningly Sweet Sweets-Print Peep-Toes
Iron Fist "Sweets My Sweet" Pumps, $65
9. Ice Cream Heels
Melissa + Karl Lagerfeld Ice-Cream-Heeled Jelly Pumps, $175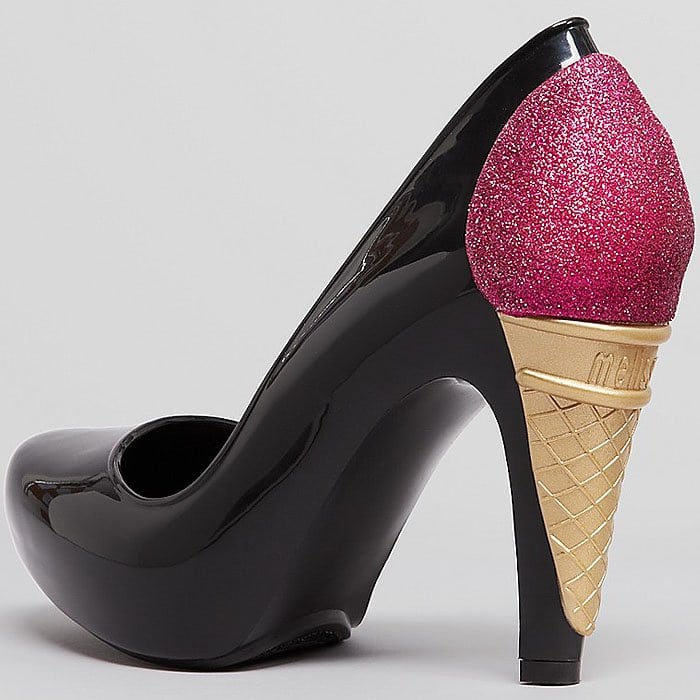 10. Ice Cream Heels
Charlotte Olympia "Ice Cream" Ankle-Strap Pumps, $995
11. Ice Cream Cone Shoes
 Kate Spade New York Ice Cream Cone Heel Sandals, $550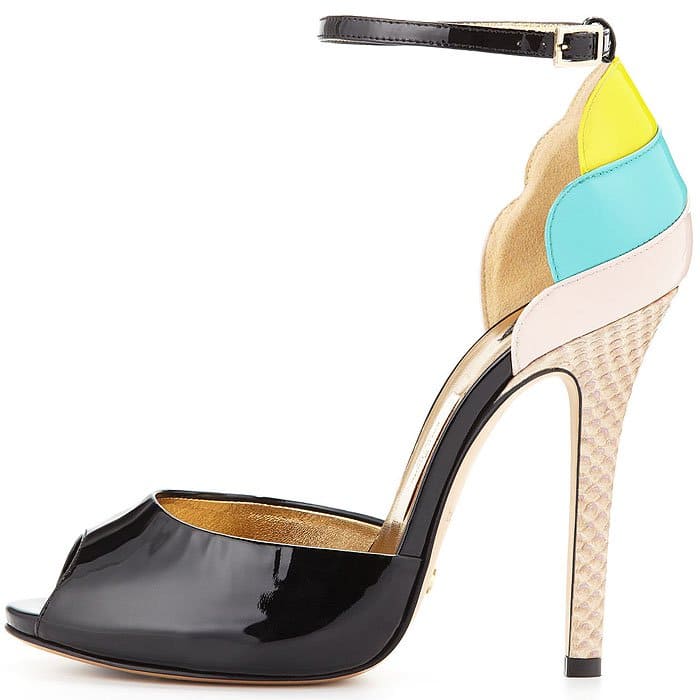 12. Ice Cream Sandals
Irregular Choice "What She Said" Sandals
13. Cupcake-Print Stripper Shoes
On the positive side, these shoes are a wellspring of ideas for stripper names.
Pleaser USA  Platform Mules, $31.92 to $64.95
14. Burger-Fries-and-Shakes Vans by Kawaiikutiez
According to the designer, a kimono printed with the same design worn by Katy Perry inspired her to make these hand-painted creations.
Hand-Painted Burger-Fries-and-Shakes Vans Sneakers, $80
15. Coffee-and-Cakes Flats
Ta-Dah! The Toy Shoes "Coffee Break" Flats, $157.21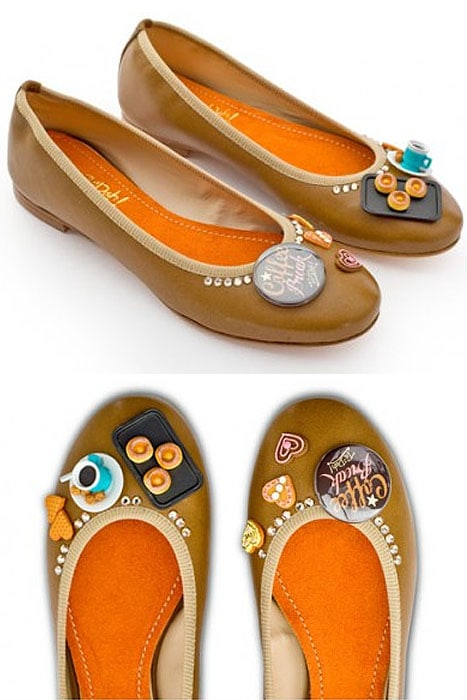 16. Ballerinas With Candy Shop Spread
Ta-Dah! The Toy Shoes "Candy Shop" Flats, $157.21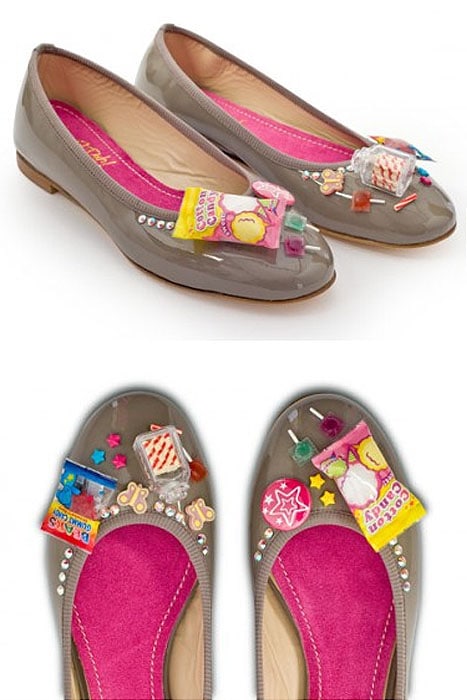 17. Ballet Flats  With Chocolate Bars
Two minutes on the tips (of your toes), forever on the hips.
Ta-Dah! The Toy Shoes "Chocolate" Flats, $157.21