From people who think socks aren't sexy enough comes Foot Panties, the "lingerie for the feet" that you can buy at Amazon.
Yes, "Foot Panties" is now a patented brand, which means the people behind it can't change that name anymore even if they realize later how cringe-worthy the word "panties" is. They are not to be confused with footUndeez, namely the tighty whitey-looking sole protectors that provide both support and freedom of movement for dancers, yoga/pilates practitioners, and that can keep your feet from slipping.
You can see how footUndeez have some sort of function, but Foot Panties? They are straight up designed for foot fetishists. Crafted out of frilly lace and offering no protection, support, or absorption whatsoever, they are clearly meant only for amping up the sexiness of your feet and your shoes.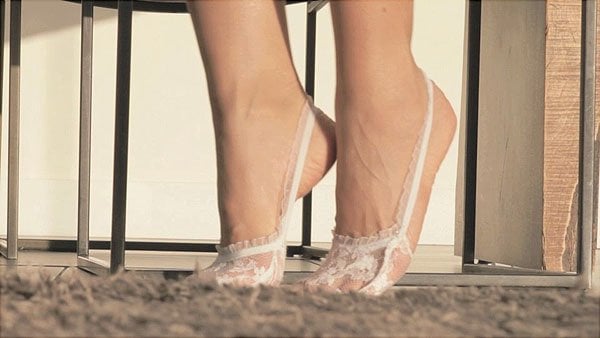 Foot Panties, lingerie for the feet
See more of these Foot Panties in action in the video below:
You know us here on Your Next Shoes, we don't like to knock it 'til we've tried it, so we went searching for more info on these new products. We culled some images from their Facebook page, where they look actually wearable, sexy, and even cute:
Don't they look cute peeking out from shoes like that? Would you consider wearing them or is it out of the question?