Gal Gadot is still making waves for her breakout film "Wonder Woman," but the 32-year-old is still keeping herself down to Earth by tending to her everyday duties — like motherhood.
That's right. The whole world is still reeling from Gal's portrayal of Diana Prince, but the actress is still holding up Wonder Mom duties to her two children, Maya and Alma.
Gal was spotted comforting her 5-year-old daughter Alma while out in Los Angeles.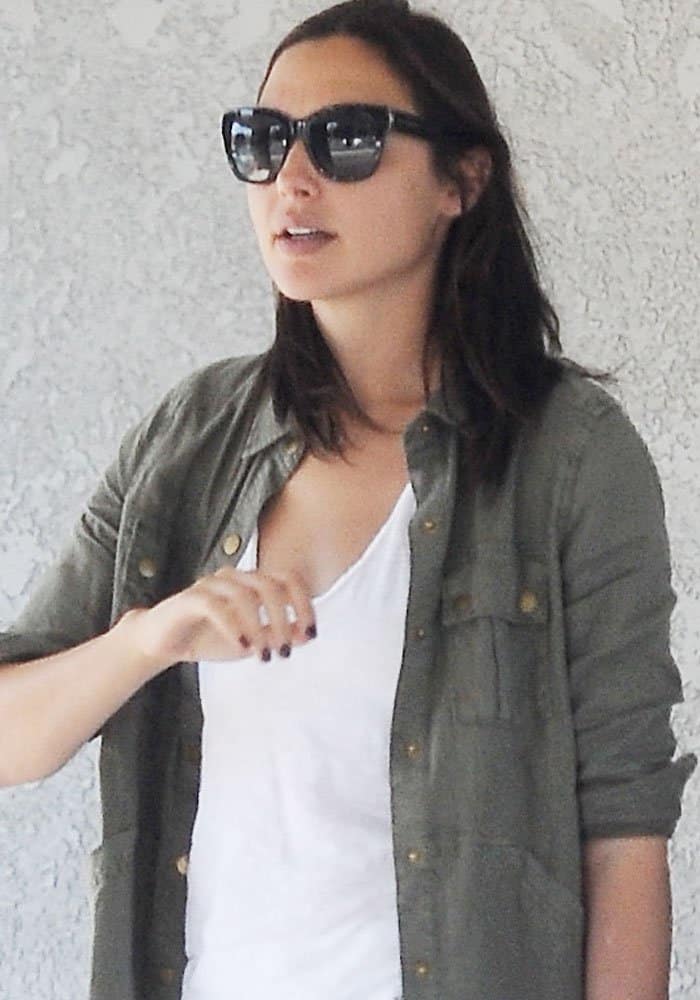 Gal Gadot stepped out of her house dressed like any other woman in Los Angeles on June 24, 2017.
Gal comforting her distressed 5-year-old daughter, Alma.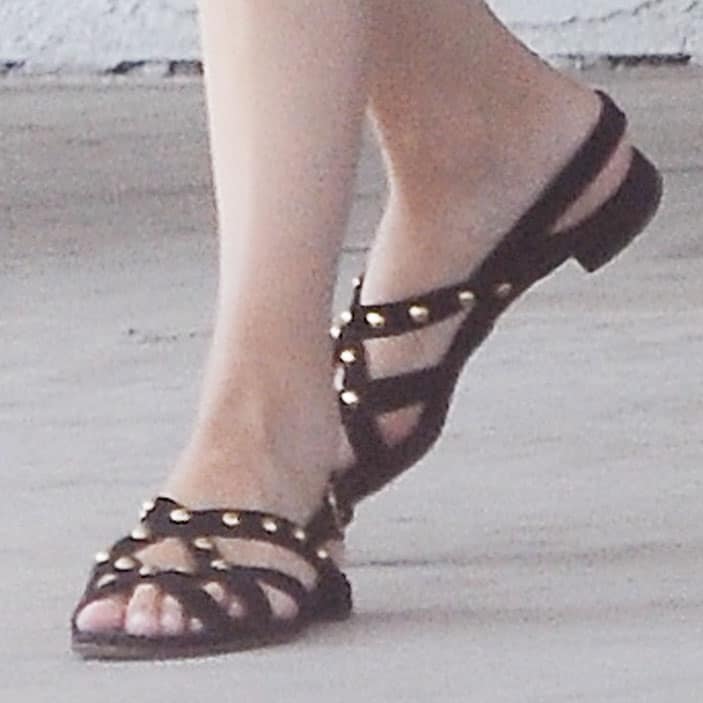 Flat streak: Gal stays consistent with her choice of footwear in a pair of studded flats.
Gal left her armor and shield at home, stepping out of the house dressed like any other woman. She wore a white top with the word "Peace" on it paired with a denim skirt and an army green button-up top.
Gal finished her look with a oversized cat eye sunglasses and a pair of studded sandal flats.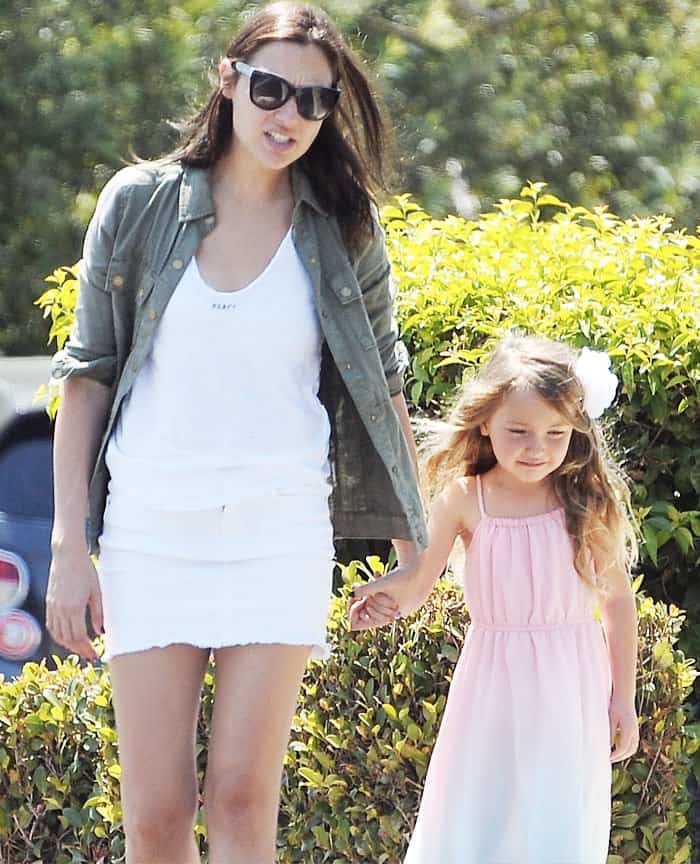 Gal looks upset as she offers words of advice to her daughter.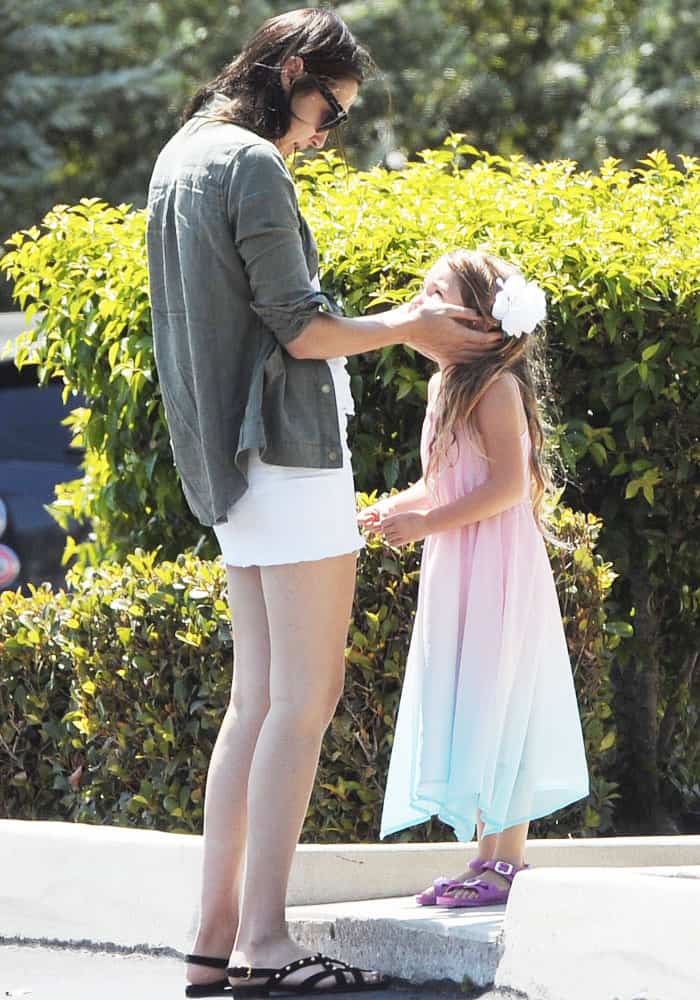 The Wonder Mom pauses to wipe her daughters tears.
We're not sure what little Alma was so upset about, but Gal seemed equally distraught. The actress held on to her daughter's hand as she reasoned out with the little one.
In the middle of it, Gal faced her tiny tot and wiped the tears from her face.
Gal recently uploaded a post about finding happiness in the little things in life. Clearly, fame hasn't gone to this Wonder Mom's head.
Shop studded flats similar to Gal's at Neiman Marcus.

Balenciaga Studded Caged Flat Slide Sandal, $665
Credit: Cousart / JFX Images / WENN