We imagine footwear designer Stuart Weitzman was inspired one morning when throwing out the trash to create these garbage bag-inspired Duvet studded leather wedge boots. Do you think they can compete with the ugliest shoes of 2018?
Gisele Bundchen wearing Stuart Weitzman's garbage bag-inspired Duvet boots
Available in hyacinth purple, oceanic blue, jet black, and snow white, you can buy them at Farfetch, Stuart Weitzman, Saks Fifth Avenue, and Shopbop.
Would you wear these glossy leather boots cinched with studded leather straps?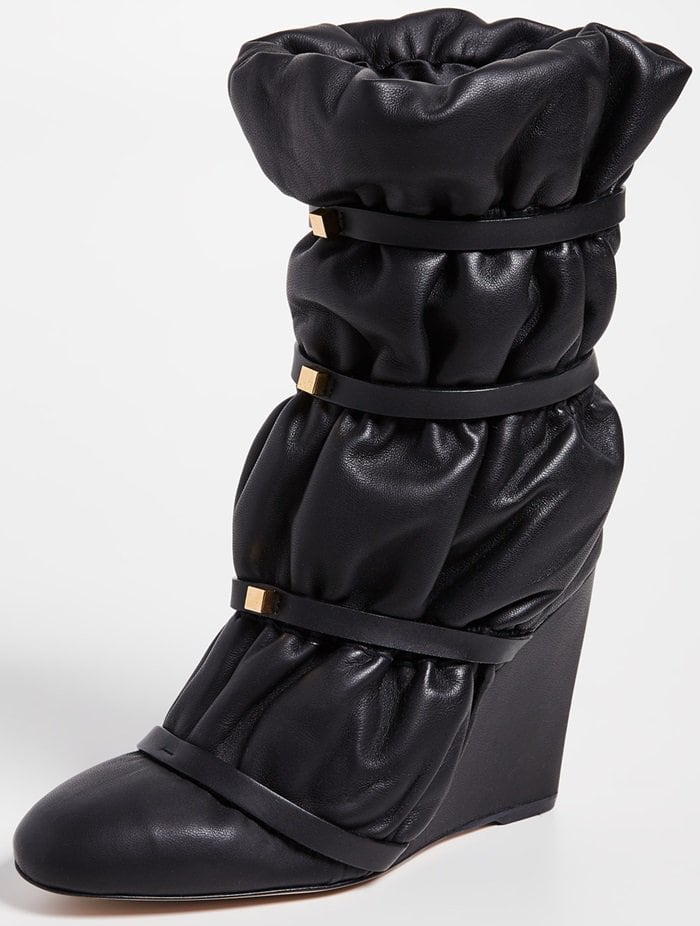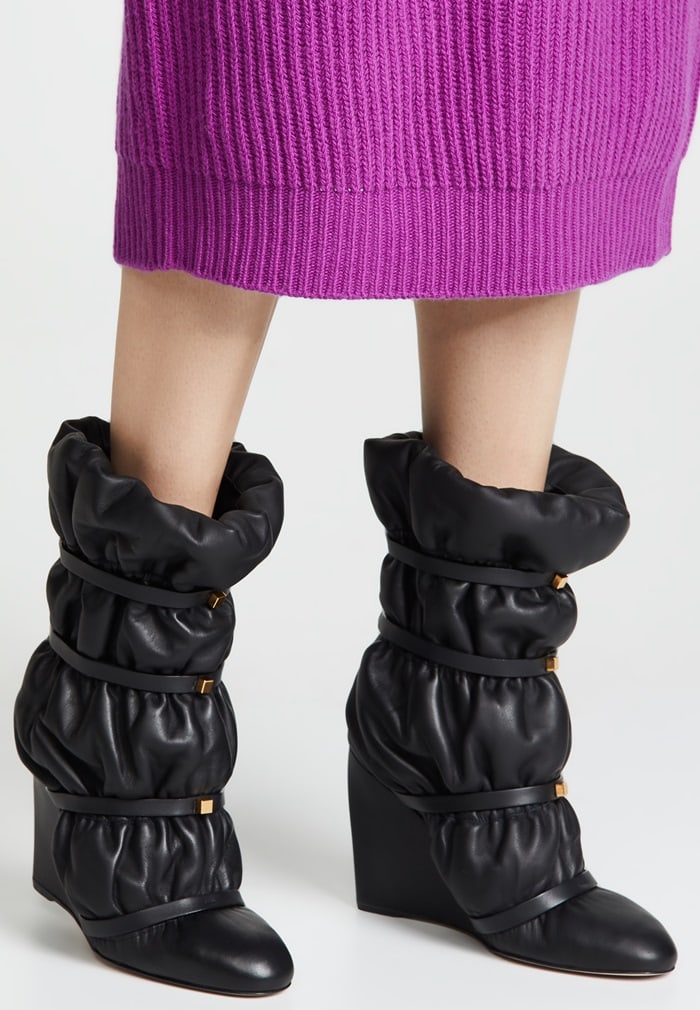 Purple Duvet Studded Leather Wedge Boots, $998 at Stuart Weitzman
The Duvet mid-calf boots are crafted from silk satin for a unique, pillowy effect with suede straps that accentuate the bold silhouette.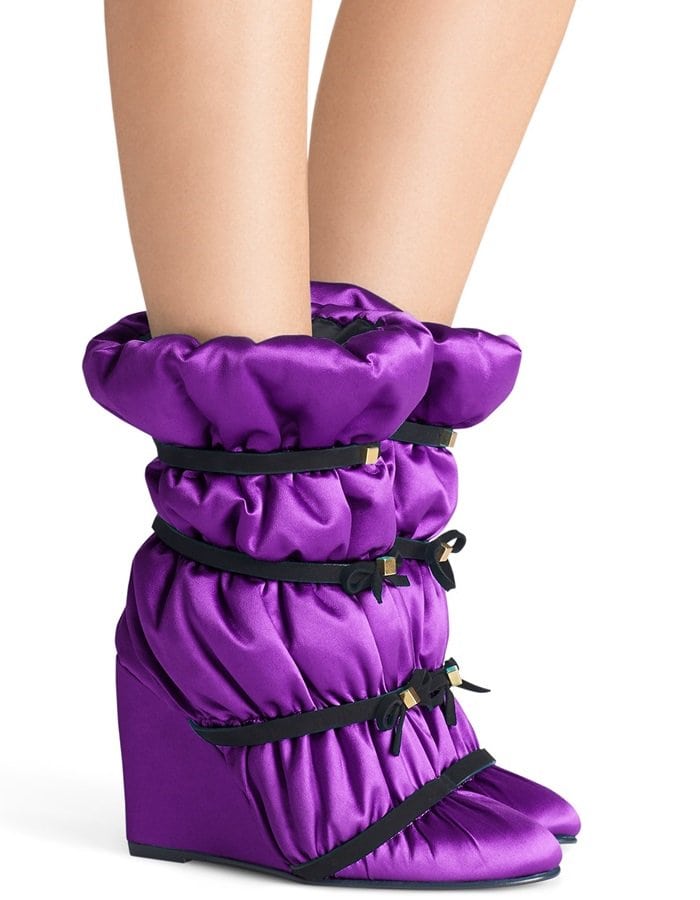 They feature petite bow details topped with signature metal square studs. According to the designer, they are equally striking with streamlined dresses and sharp skinny jeans.
Oceanic Blue Duvet Studded Leather Wedge Boots, $998 at Stuart Weitzman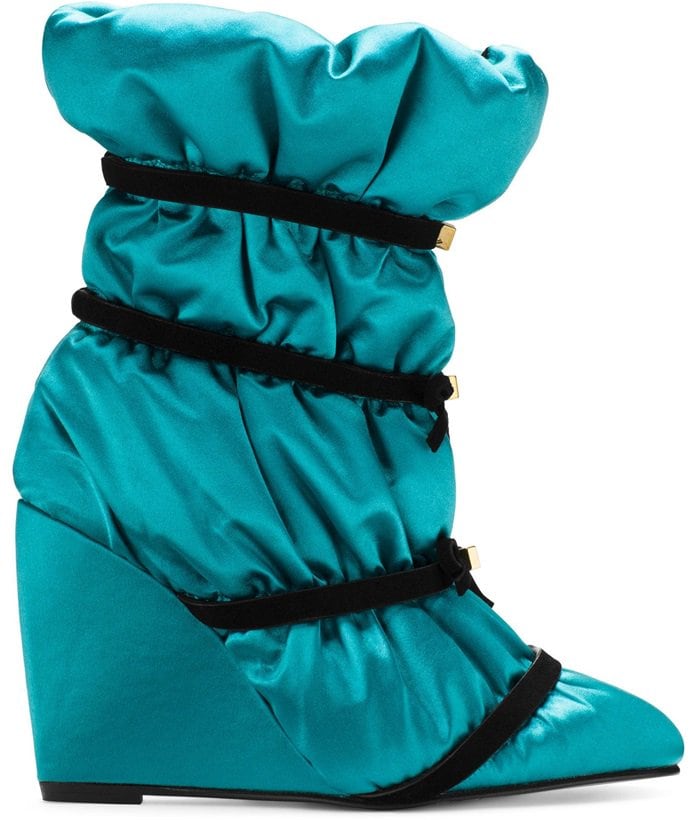 Snow White Duvet Studded Leather Wedge Boots, €970 at Stuart Weitzman